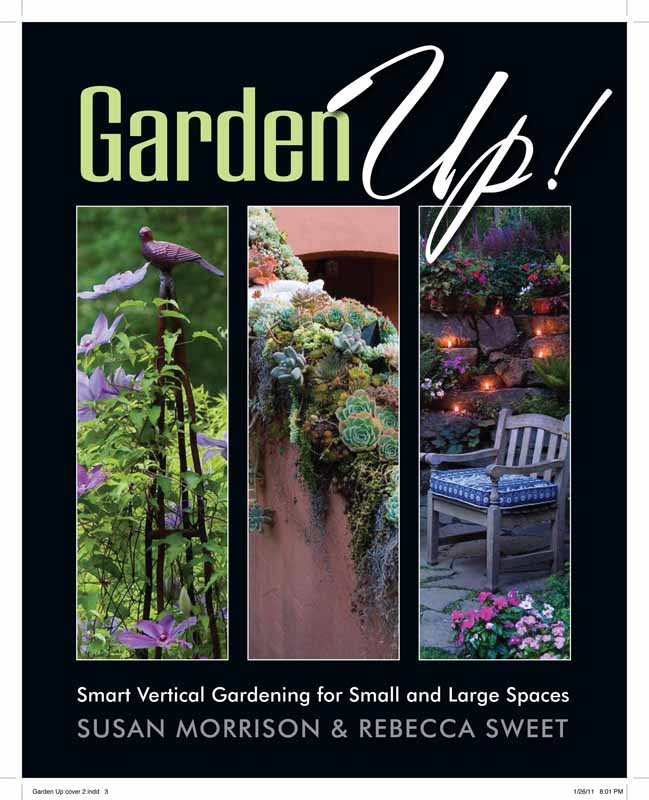 Drumroll please!
I'm thrilled to announce that Susan Morrison and I have launched our new website, featuring our book Garden Up! Smart Vertical Gardening for Small and Large Spaces!!!!
Check out our site if you want to:
Take a peek inside the book (we love this feature!) …..
See where we'll be speaking next (adding to it all the time – maybe at a place near you?)….
See how the media is showing us the love…..
For those of you interested in doing a review, there's also a link to our Flickr site, with easily downloadable photos as well as book and author overviews….
.
But it doesn't end there!   Our book will be available in bookstores March 15th, and to celebrate we'll be launching a massive Cyber Book Party with lots and lots of prizes! Stay tuned!  Details to follow…..