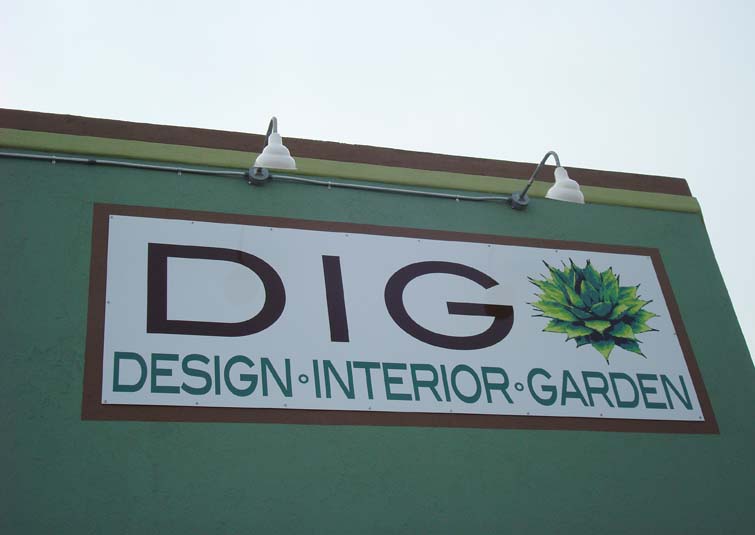 If you're a gardener who loves succulents, contemporary design, chickens, canning, birds, living walls and books, then this Northern California garden shop is the place for YOU.  Just over a year old, DIG a much needed refuge from the more ordinary and commonplace garden shops which dot the coast.
Cara and Will Meyers (who also own 'Hidden Gardens Nursery' just a few miles down the road) have not only created a to-die-for garden shop, but they hold seminars, book signings, and will soon be building a coffee shop right next door.  Does it GET any better?
Having just finished co-authoring our new book Garden Up!, I'm always on the hunt for anyplace offering vertical solutions for gardens, and DIG did not disappoint.  With modular trays, wooden trays and Wooly Pockets there's virtually any type of living wall system you could want (with helpful classes to get you started).  I love the old frames they placed around the common wooden units – you could find these at any Goodwill shop and paint them.  Very clever!!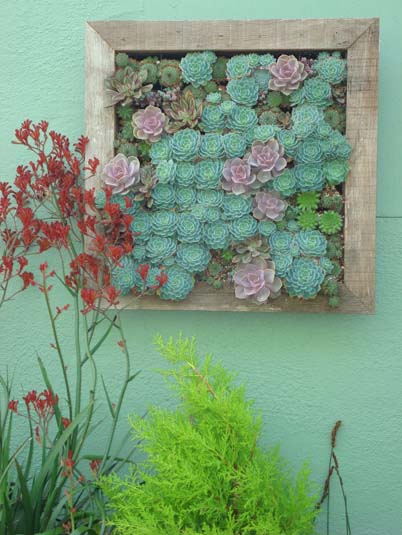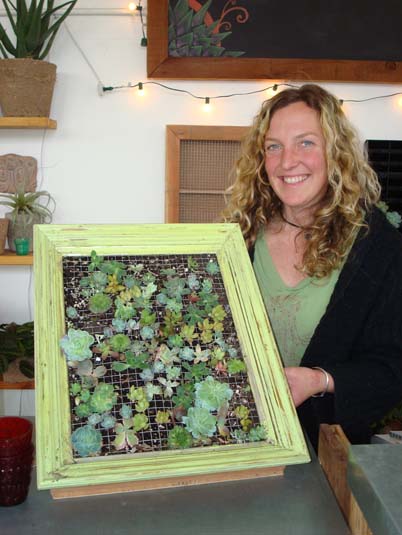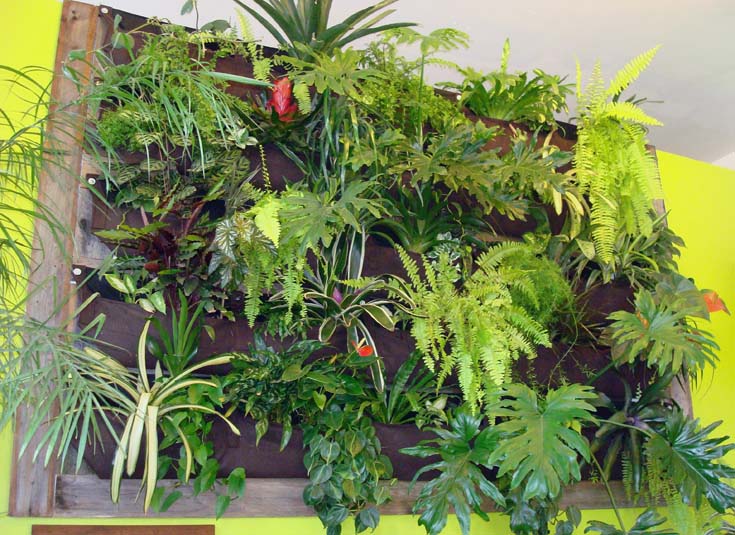 When I asked about the maintenance of this giant Wally Wall, they said it was actually pretty easy.  Since the plants are planted in a decent amount of soil (held by the pockets), they don't dry out as much and require only weekly or bi-weekly watering.  And they don't leak water thanks to the moisture-proof barrier in this particular Wally Pocket.
(To see a video of just how easy it is to plant a Wally Wall, click here to see what Susan and I created!)
Throughout the shop, innovative art lines the walls and  floors.  Dominic Boinich, (of Five Feet From The Moon), is the artist who has created one of the most exciting vertical elements I've seen in a long time – concrete wall pieces that are designed to contain either succulents or air plants.  (The concrete is mixed with other materials, so its not too heavy).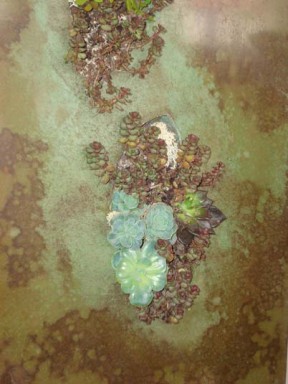 /
/
/
/
/
/
Dominic created this table, as well.  Wouldn't you just love to have one of these on your patio?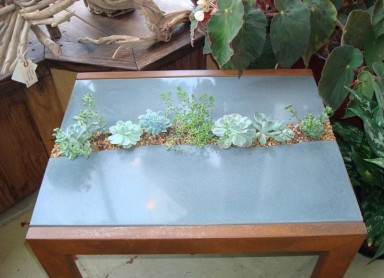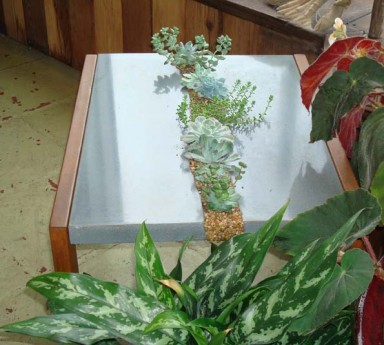 .
Wander outside and these are some of the treasures you might find….
I love the walls of this shop.  One wall is for garden design books, another is for chickens & chicken supplies, one is for bird feeders and another is for canning supplies (with plenty of canning books to teach anyone!)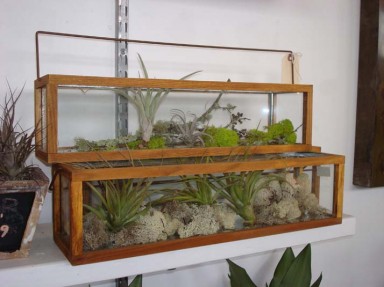 So next time you're in the area make sure you pay them a visit.  Not coming here anytime soon?  Fear not – check out their beautiful website with an online store that'll take care of any your shopping urges!!