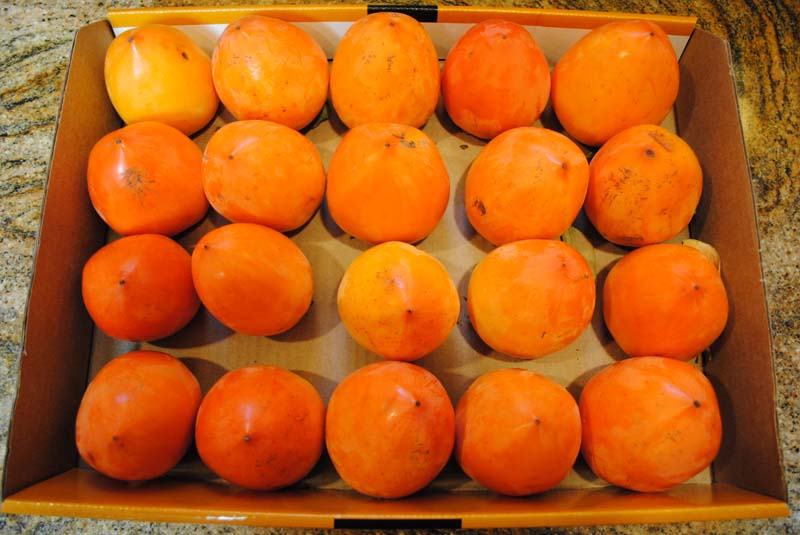 Each fall, a former client calls me up, letting me know it's time for persimmons!  Her very large and very old persimmon tree has been generous (to say the least) with its persimmons over the years.  I always take several dozen to pass along to friends and neighbors, but make sure to keep some for myself, as well.

Not only are they beautiful to set out during the holidays, but they provide my family with a season's worth of the yummiest cookies.
Most people don't really know what to do with Hachiya persimmons, as their previous experiences usually involve biting into a firm one (thinking its the flatter Fuyu variety that you can just directly chomp into for a delicious snack) and suffering one of the worst puckery mouth-moments of their lives!
But these persimmons are actually really wonderful to eat once they're allowed to soften.  In fact, the squishier they get, the better they are for baking.  My grandmother used to let them ripen until super soft, then put them in the freezer for about an hour.  She'd take them out, cut off the top of the persimmon and scoop out the semi-frozen insides with a spoon.
Here's a cookie recipe that's been in my family for generations.  (Warning:  they're addictive!)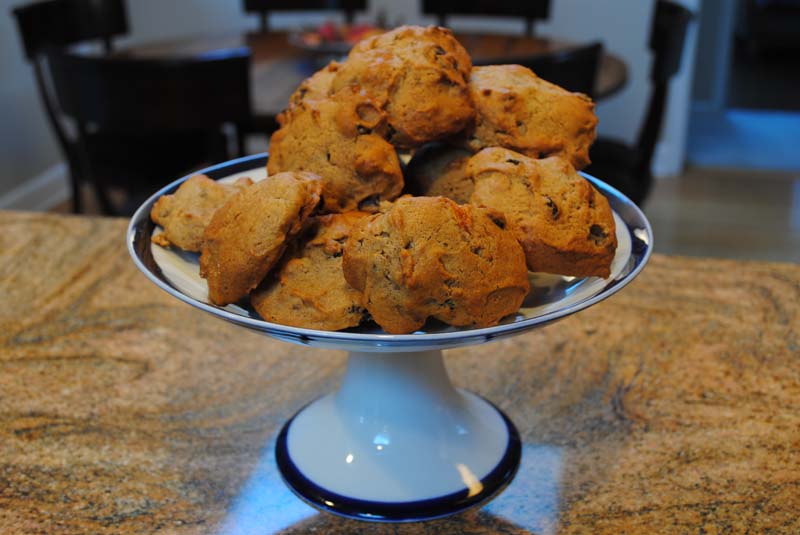 JoEllen's Persimmon Cookies
1 c. persimmon pulp (let the persimmon soften until really squishy then scoop out the pulp)
1 tsp. baking soda
1 c. sugar
1/4 c. shortening
1/4 c. butter
1/2 tsp. salt
1 beaten egg
2 c. flour
1 c. chopped walnuts
1 c. raisins
1 tsp. cinnamon
1/2 tsp. each cloves and nutmeg
1.  Mix baking soda into the pulp & let sit for 5 minutes (kids like this part – wait 5 mins & see why!)
2.  Using a mixer, cream together sugar, egg, shortening and butter

3.  Add persimmon & baking soda mixture to the above and mix until creamy
4.  Add in flour, spices, nuts and raisins and mix by hand.  If you keep using a mixer at this point, the cookies tend to get too creamy.

5.  Bake on a greased cookie sheet at 375 for 12-14 minutes until lightly browned. Watch them carefully as they burn quickly!

6.  Sprinkle with powdered sugar, if desired.
7.  Eat as many as you like – they're best the first day!