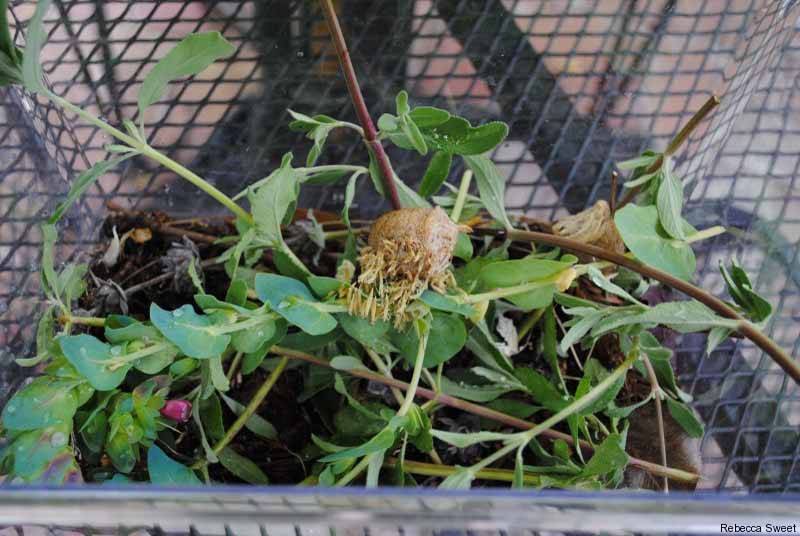 Engaging older kids in the garden is definitely not as easy as it was when they were young.  
It takes a little more craftiness than having their own 'big kid shovel' to lure some of these kids back into the garden, so I'm always willing to try  something new.
One foolproof method is finding anything that's the slightest bit icky – such as my mushroom experiment.
But one of my biggest success stories to date has been praying mantis nests.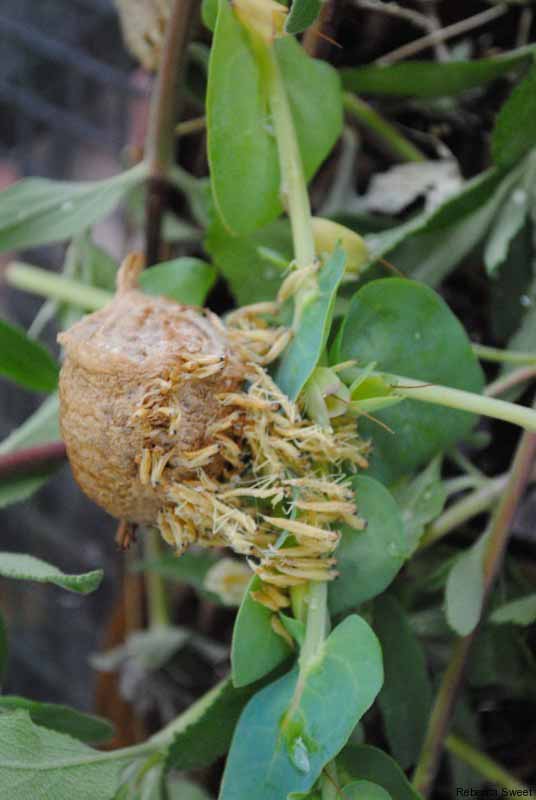 You can usually find containers of praying mantis nests at your local nursery during early spring and summer for about $7.00 for a package of two.  
We've purchased them in the past, always hoping they'd hatch and provide us with at least one praying mantis that we can watch throughout the summer.
Being somewhat territorial insects, praying mantis tend to hang out in one location in the garden, so it's always fun to have an 'easter egg hunt' of sorts to try and find where it's hiding.
We always keep these little nests in a warm location in the house, in a covered plastic terrarium so we can watch their progress.

This time, I was fortunate enough to walk by at the exact moment the nest began to explode with babies emerging from their cocoon.  
I quickly placed them out in the garden as these little babies have voracious appetites when they first emerge.
If you can find an aphid-covered rosebush, or some other such buffet, they will start feasting immediately! Be careful, though, because as soon as the little birds in your garden get wind that you're setting out their next meal, they'll swoop down and start their own feast (which is a little traumatic, even for those hardened teenagers) .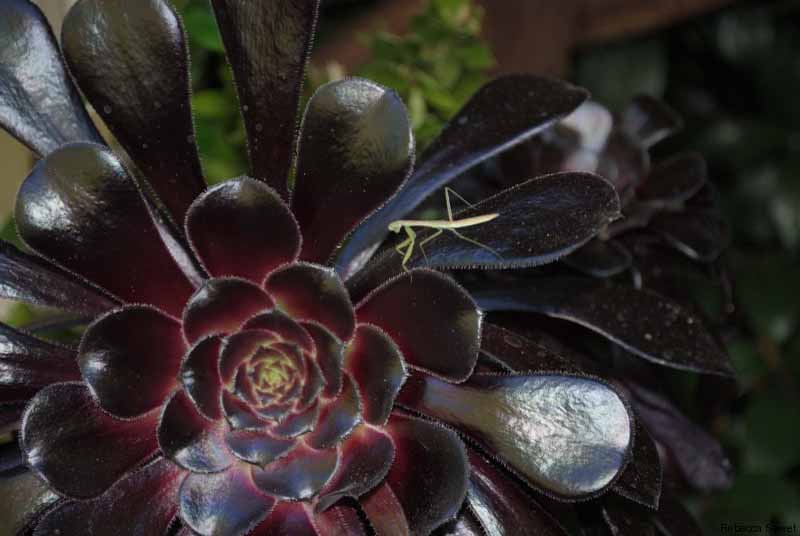 Yesterday I found a young one, who is now a few weeks old. 
It's only about 1″ long, but if it survives the birds, it'll grow to be as long as 6 – 7″.
And don't forget, they're not only a great way to engage your kids in the garden, but they're wonderful as pest management!