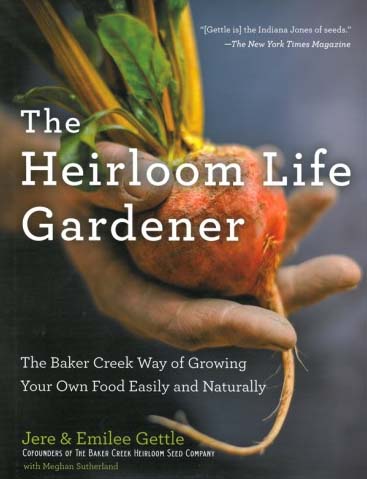 A few weeks ago the folks at Baker Creek Heirloom Seed Company asked if I'd like to review a copy of their new book The Heirloom Life Gardener, by Jere and Emilee Gettle (227 pages, Hyperion, 2011.  List Price $29.99)
I was excited to read this book because even though I'm a passionate gardener and garden designer, I've never really been all that into growing edibles from seeds.  That's just not my thing – I much prefer to buy my produce from my local farmer's market!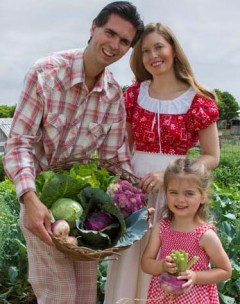 However, I've been receiving their gorgeous Baker Creek Heirloom catalog for awhile now and have always drooled over their photos and descriptions, and after finding out they're the same folks behind the even more gorgeous Comstock, Ferre & Co seed catalog I knew I had to read this book.
Just who is this guy and what's with those pink plaid pants, anyway?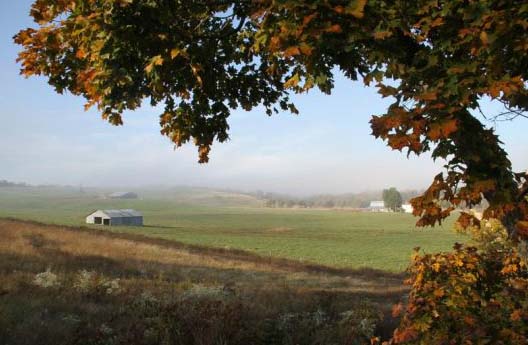 I should've known I was in for a treat when I read the praise on the front cover (by the New York Times, no less) saying "Gettle is the Indiana Jones of Seeds."
That, my friends, is an understatement.
The first few chapters paint an amazing picture of Jere's past; his life growing up in the Ozarks, descending from a long, long line of gardeners.  He was homesteading before anyone knew what homesteading was.  Think 'Little House on the Prairie' and that was his life.  Only instead of rebelling against such a lifestyle, he embraced it with open arms and planted his first garden by the time he was 3.  At thirteen he became alarmed when he noticed each year his beloved heirloom seed catalogues were selling fewer and fewer of his favorite heirloom seeds (thanks to Monsanto, Dupont and other corporations – more on that in the book…). It was then that he decided to start collecting his favorite seeds before they were wiped off the face of the earth.
In 1998, at only 17 years old, Jere starts his own company Baker Creek Heirloom Seeds, on the farm he grew up on, using his family's home and barn as headquarters.  Flash forward to 2011 and Baker Creek is thriving, selling over 2 million seed packets a year.
A few years ago he and his wife, Emilee bought the Petaluma Seed Bank, here in Northern California, and shortly after purchased Comstock, Ferre and Company located in Connecticut.

His goal in all of this?  "The more people we get growing and saving seeds, the sooner we can get the food supply back to its wholesome roots."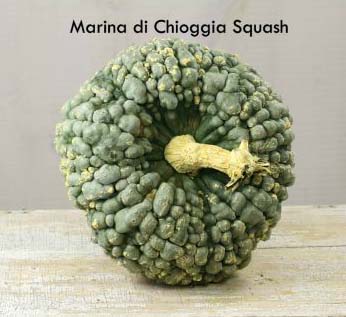 This book is a must have for anyone who loves growing their own vegetables.  The how-to information, both in content and easy-to-understand tip boxes answer just about any question a new gardener could have.
There are no magic formulas in this book, no instant cures for diseases and infestations – only practical advice from those who have gardened for hundreds of years before us.
When gardening, his goal is to "…enhance the environment, not harm it, using simple old fashioned methods to cultivate safe, delicious crops right in your backyard."
The next chapter is Seed Saving Tips, and covers everything you need to know about saving your seeds for years to come.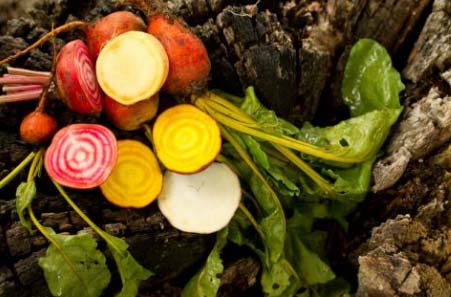 This is followed by City Farmer, encouraging those who live in the city with little to no land (a balcony will do!) to plant an edible garden.  He even includes his favorite 'Top 10 Container Plants' to help you choose and grow the best dwarf varieties.
Then you hit the mother-load.  The A-Z Growing Guide of his favorite fifty vegetables, each selection written with detailed information about growing tips, pests & diseases, seed saving and how to prepare them in the kitchen.
All in all, this is one of the most interesting books I've read this year.  And I'm definitely giving seeds another try – this time with heirloom varieties!
………………………………………………………………………………………………………………………………………………………………………………………………………..
CONTEST ClOSED:  It's time for another giveaway!!  Just leave a comment below, letting me know your favorite tip or what type of edibles you like to grow and I'll randomly choose a winner on December 25th.   What a great way to end the year!
A few more details:  The winner will be randomly chosen by  midnight , December 25, 2011, and contacted within 24 hours. If the proposed winner forfeits or does not claim the prize by January 1, 2012, the prize will be re-awarded based on the sponsor's sole discretion. All prizes will be awarded. Please provide your name and email to enter this contest, so I can immediately contact you if you win. The winner agrees to allow his/her firstname to be mentioned in conjunction with this giveaway.
The number of eligible entries will determine the odds of winning. This giveaway is limited to U.S. residents only, who are over the age of 18 years old. NO PURCHASE NECESSARY TO WIN. This sweepstakes is VOID WHERE PROHIBITED BY LAW.  By entering this giveaway, you are agreeing to these conditions.
Disclaimer: This is a sponsored post, and product was provided. All expressed opinions, however, are absolutely and without a doubt, my own.  Good luck everyone!
 UPDATE:  Congratulations Alison at BonneyLassie.blogspot – you won!  Just send me your address via email and I'll send your copy of the book to you this week.  I hope you enjoy it as much as I did.    🙂
And thanks for your comments, everyone.  I never respond when running a contest as I don't want to skew the random number generator, but I appreciate them very much!  Have a happy, happy New Year!!