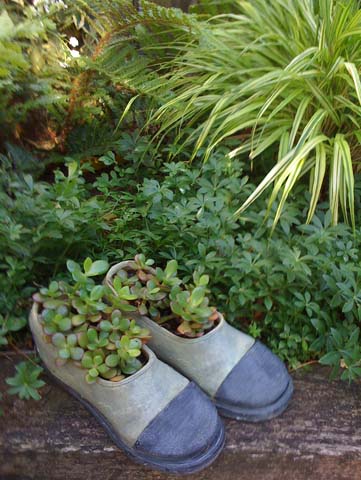 .
I have lots of clients who ask me where I find my pots, as I have quite the eclectic collection.  Some gardeners I know only buy their pots from antique stores and high-end shops, pots preferably made in another country.  While I do love these containers, and have a few of these myself, I also find a lot of my pots from garage sales, Target, and even the grocery store!  Some of my 'antique containers' are from my grandfather's garage – a minnow bucket he used for bait, my grandmother's soap holder, and the old frame of a chair I found on the sidewalk in someone's trash pile.
.
.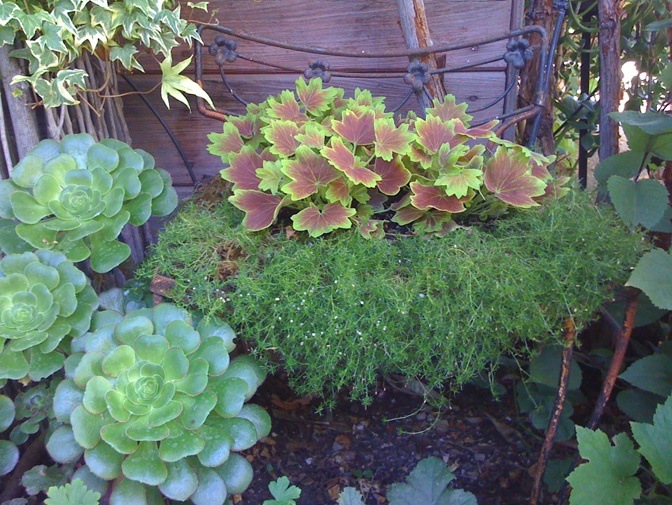 For a fun and easy video on how to make this 'Planted Chair', see below…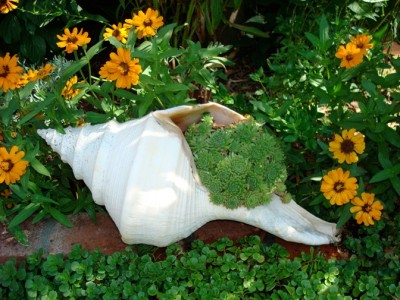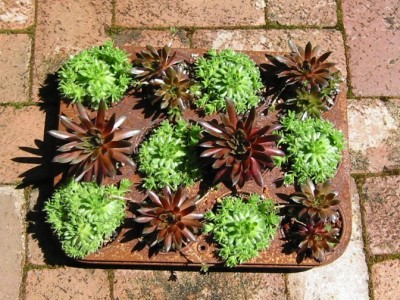 .
.
.
.
.
.
.
.
.
.
.
.
.
.
.
.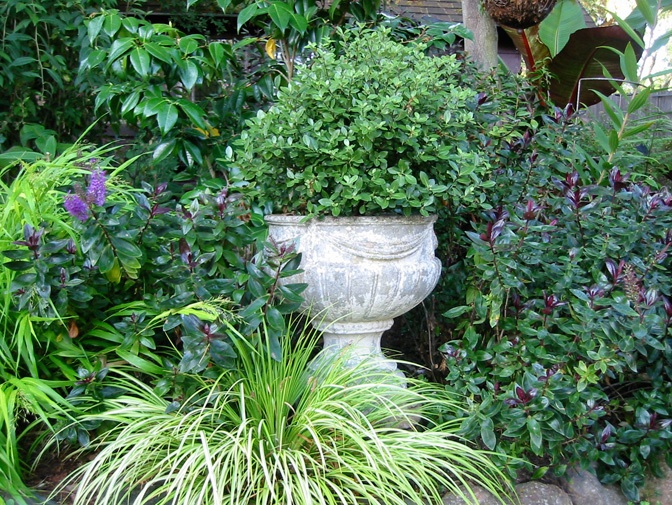 .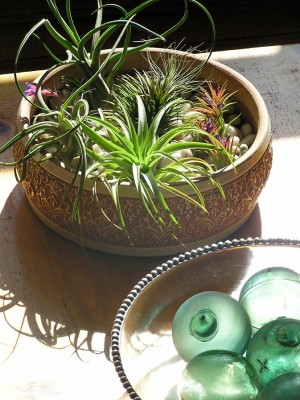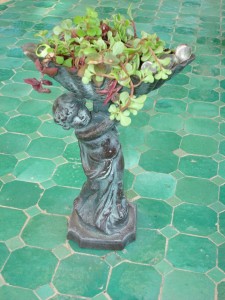 A simple rule of thumb?  If you like the way it looks, then buy it!  You can't go wrong.  Oh, and if you look on the bottom of many of those pots sold in high-end shops, 9 times out of 10 they'll say 'made in China' and you can get the same thing at Ross for half the price. Really! Except for Italian pottery – those pots are the best, and they're definitely pricey.
If you're going to buy the cheap terra-cotta pots made in Mexico, you can expect them to start to break down super fast.  That might be okay with you, since you're just having fun and experimenting anyway, so who cares if it only lasts a few years.  But the Italian pottery is made entirely different – it withstands much colder temperatures and won't begin to crumble after a few years.  And yes, it definitely freezes here in California.  Three years ago, in our normally temperate climate, we had a wicked frost where it got down to about 24 degrees, and my pretty, but cheap, terra cotta pots broke.  Did I throw them away?  Heck no  – I just turned them around so the chipped side was in the back.
[http://www.youtube.com/watch?v=go65xukQAhQ]