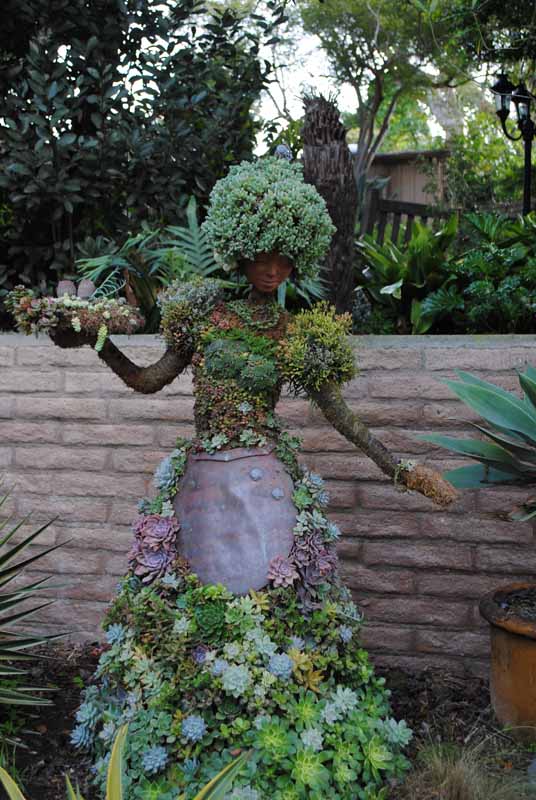 Having spent a delightful morning touring the San Diego Botanical Garden last week, I must admit I was most smitten by these life-size topiaries.
Pat Hammer, Director of Operations of the Botanical Garden, created these incredible works of art, going so far as making clay masks of some of the members of the garden and Horticultural Society to use as their faces!
Amazing, don't you think?