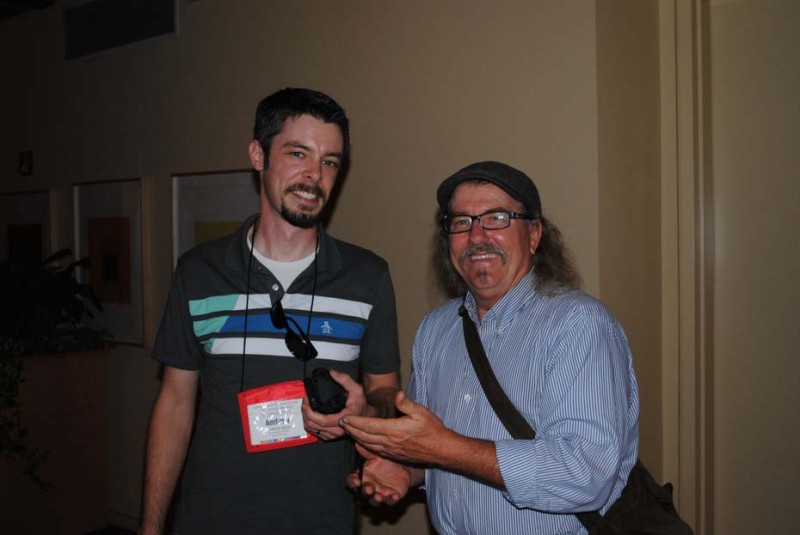 /
While in Dallas last week, I had the honor of listening to a presentation by Felder Rushing, which wasn't really a presentation at all, but rather an opportunity to listen to this man's passion about 'Slow Gardening'.  If you ever have the opportunity to hear him speak, seize it with both hands – run to the front of the room, grab the closest chair and prepare to be thoroughly inspired!
.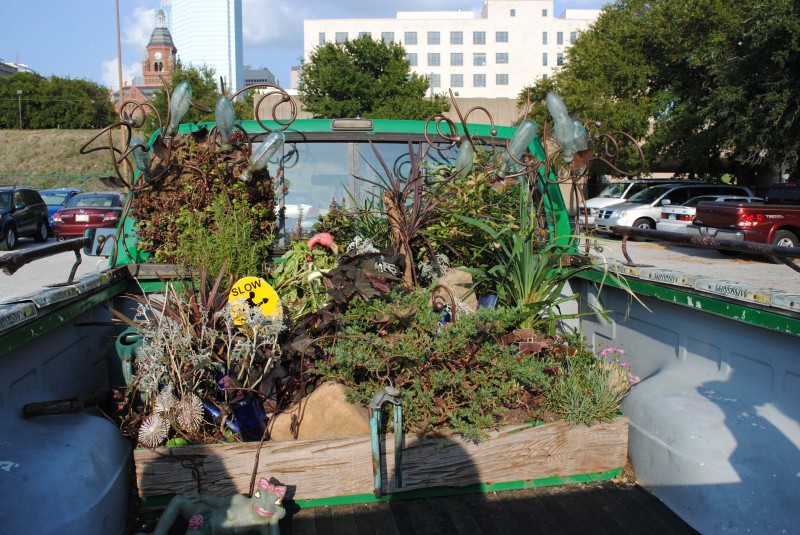 He doesn't just 'talk the talk' either.  He drives an old pickup truck with a portable garden in the back, to prove that anyone can garden, in any type of garden.
When describing his truck's garden, he says it's embarrassingly easy to grow and tend, but be careful of basil… "it burns when you push 70″…
/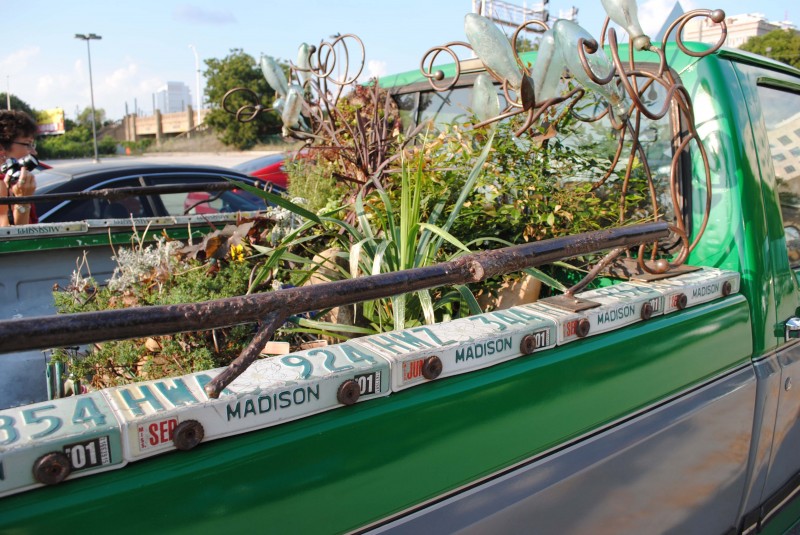 /
/
Imagine how thrilled I was to find his truck in the hotel parking lot!