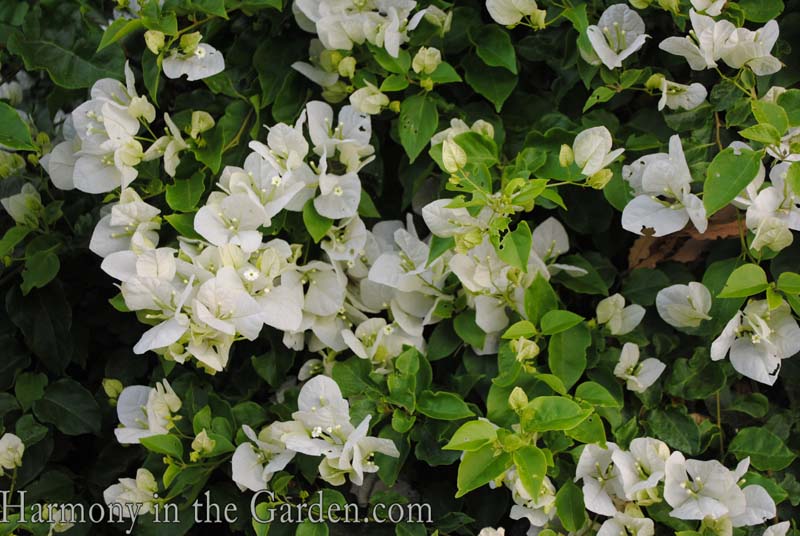 My garden has been on a few different garden tours this past month which, despite the work involved in getting everything cleaned up, is always a fantastic opportunity to see my garden through others' eyes.  Its always interesting to see which plants are a hit, and which ones seem to go unnoticed, and I'm often surprised with the results.
While I tend to think of my garden as colorful (sometimes a bit too much?) it was surprising to hear from more than just a few visitors that they liked my use of white in the garden.  Hmmm. White?  Not my fiery red and white 'Fourth of July' rose?  Not the deep maroon foliage of my Eupatorium 'Chocolate'? Just regular 'ol white?
I hadn't really thought too much about it, but seeing my Philadelphus in full bloom (otherwise known as 'Mock Orange' which, by the way, shares the same common name with several other plants) I can see why everyone's attention was focused on white.  Don't get me wrong – I love the color and use it often.  But I clearly forgot it's impact in the garden, able to hold its own against other more colorful neighbors.  So I thought I'd  take a step back from all the color, and focus a bit on white, and how I like to use it in the garden.

1.  Brighten up a shady spot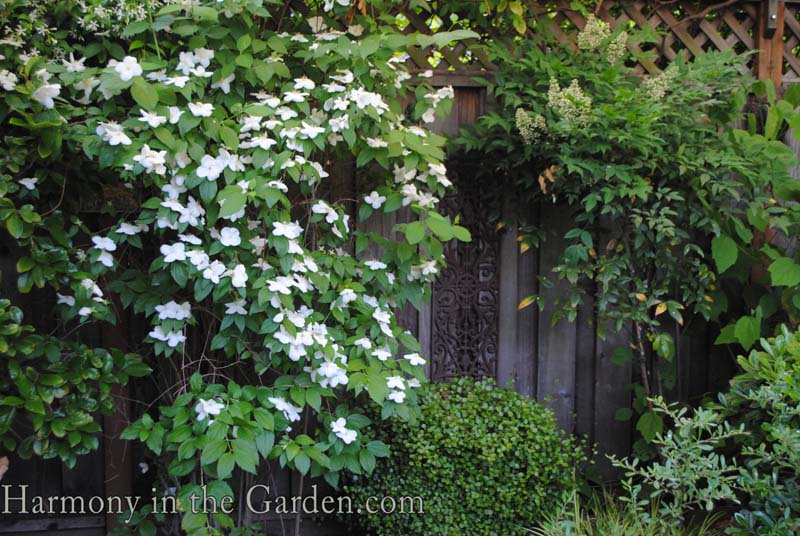 If you happen to have a shady garden you're probably all too familiar with the challenge of having it look bright and colorful versus dark and shadowy.  White, yellow and chartreuse plants are my go-to solutions for adding that critical pop of color.  Philadelphus are some of my favorite shrubs as they're happy in both the sun as well as the shade.
In this shady corner of my garden you'll notice there are several sources of white, coming not only from the flowers of the California native Philadelphus lewesii, but also from the blooms of neighboring Star Jasmine and Nandina.


2.  Break up the 'sea of green' effect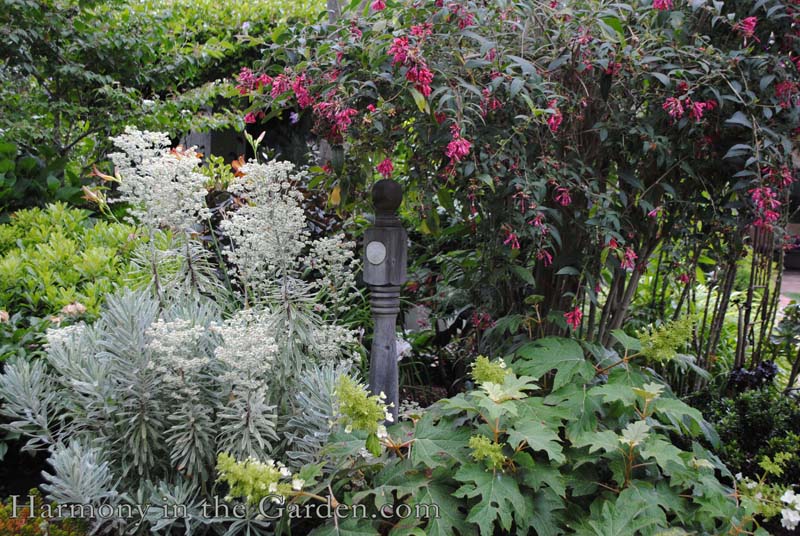 White flowers and foliage can add a welcome break from the common 'sea of green' effect of planting too many shrubs of the same color within close proximity.  Set against the dark green backdrop, the color seems to wave the proverbial white flag for all to see (yes, pun intended).
In this corner of my garden, despite the colorful flowers and berries from the Cestrum newlii, it's the variegated foliage and creamy white flowers of the Euphorbia 'Glacier Blue' that steal the show.

3.  Illuminate your garden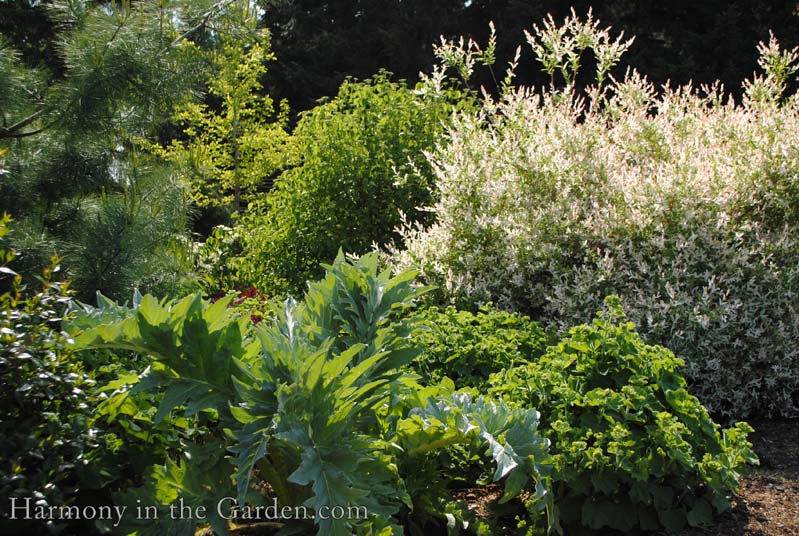 When lit from behind from either the morning or afternoon sun, a shrub's white flowers and foliage seems lit from within.
This is a spectacular effect in the garden resulting in 'oohs' and 'aahs' from all who are lucky enough to see it.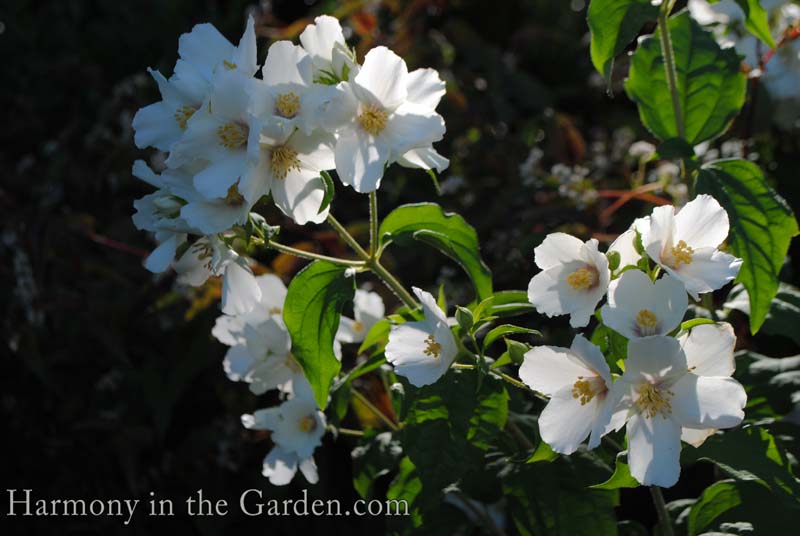 This is the 'Belle Etoile' variety of Philadelphus, and is one of my Top 10 favorite shrubs.
Not only is it breathtaking backlit by the setting sun, but the center of each bloom is ringed with a soft dusky rose color.
And the profuse blooms smell exactly like Sweethearts candy.  In fact, when the neighborhood kids were young I would hold a sprig under their nose and ask them to identify the smell.  It would take them an average of two seconds to figure it out.

3.  Add a touch of elegance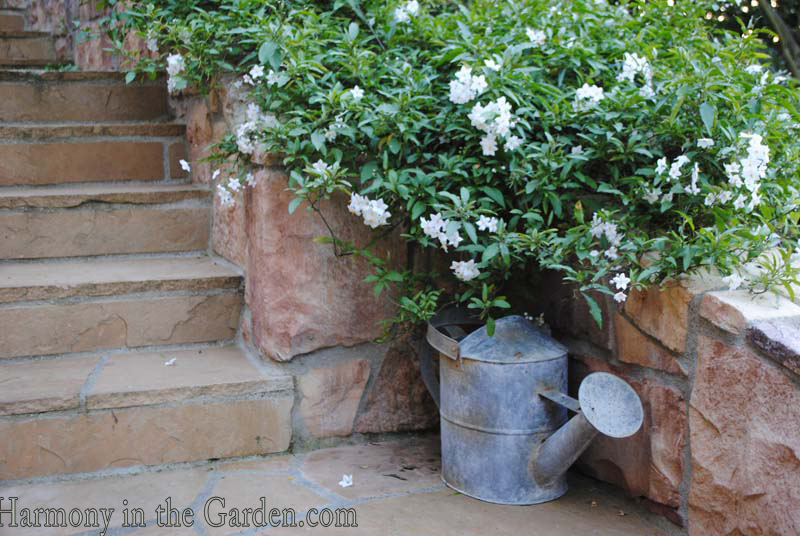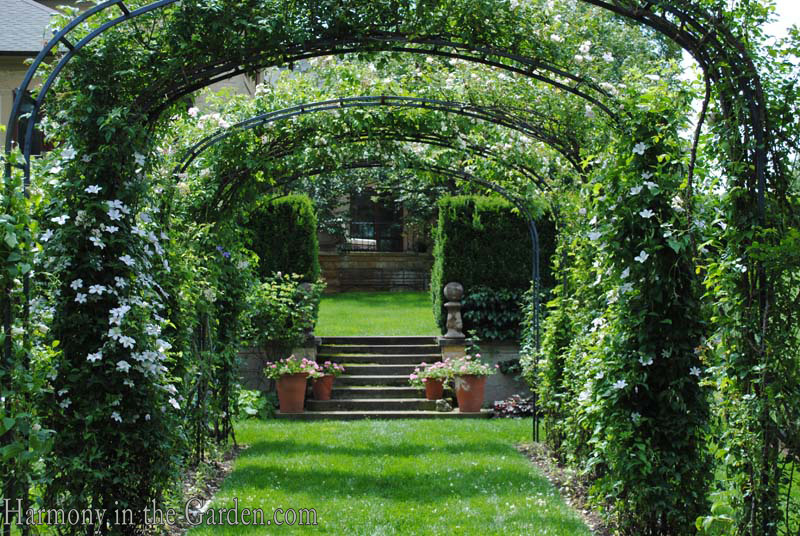 Whether a garden's design is formal or casual by limiting the colors to green and white, the elegance factor will skyrocket upwards.  Personally, I could never stick to such a tight color palette in my own garden, but having designed gardens for others where the colors are restricted to green, white and chartreuse (with, perhaps, a bit of blue thrown in) I've seen first-hand what a serene and elegant combination this can be.  The effect is restrained, lush and refreshing – especially appreciated on a hot summer's day.

4.  Favorite white flowers in my garden
Having given more thought to the color white has reminded me why I appreciate it so much in my own garden.  Here are some of my personal favorites blooming away right now (hover your cursor over the photo to see the name)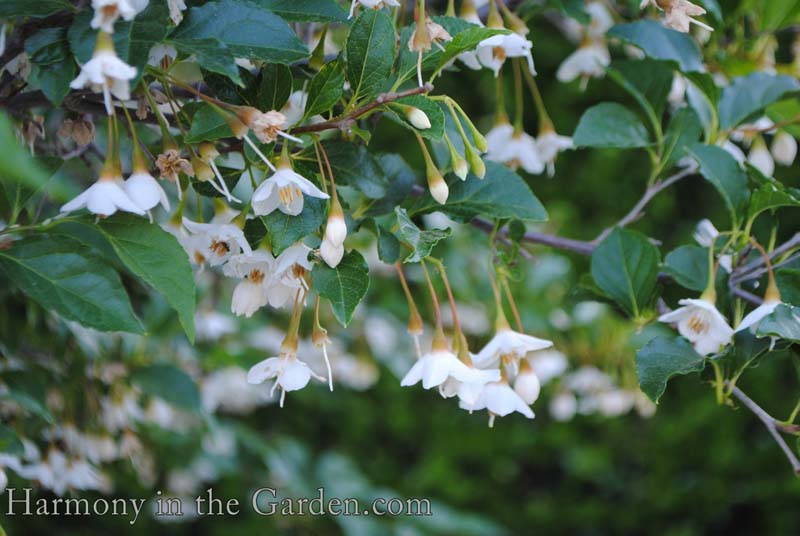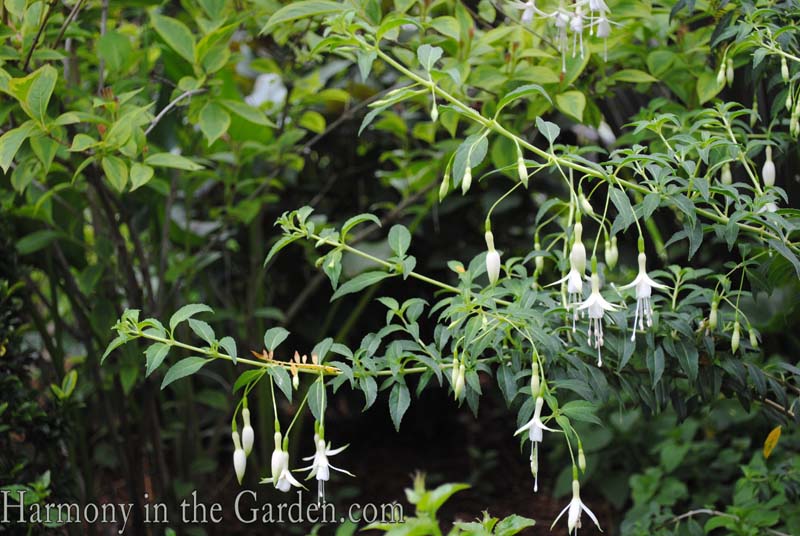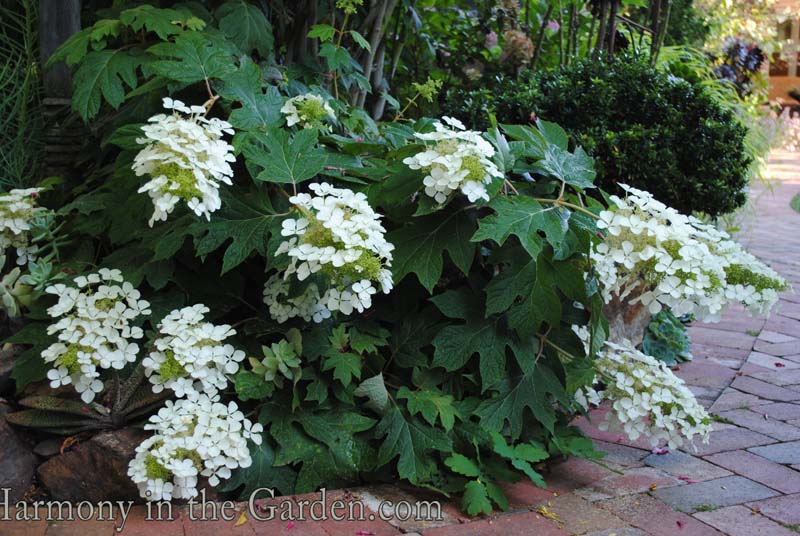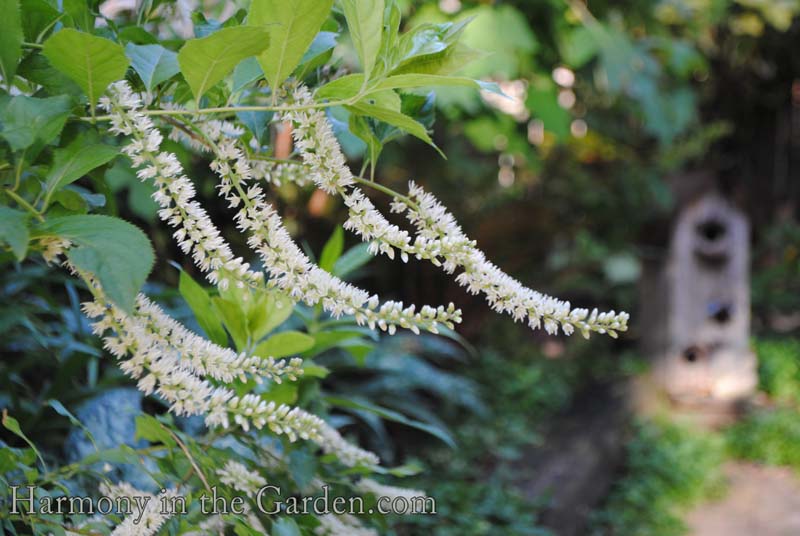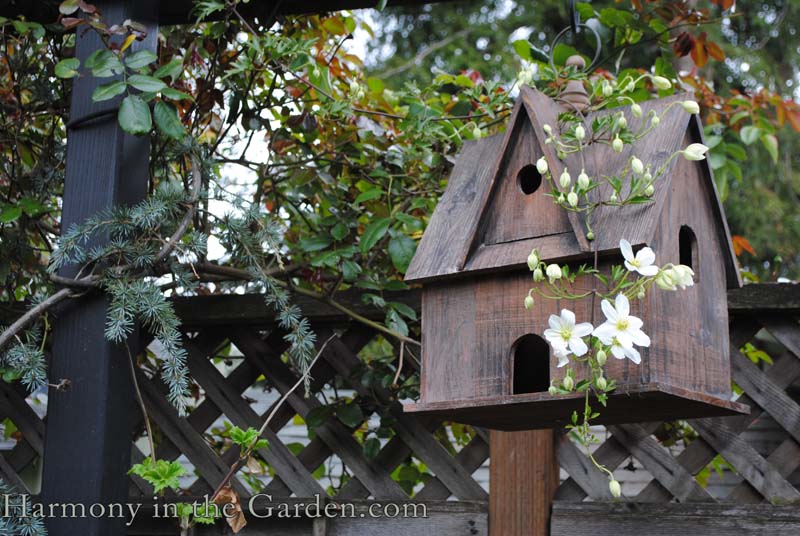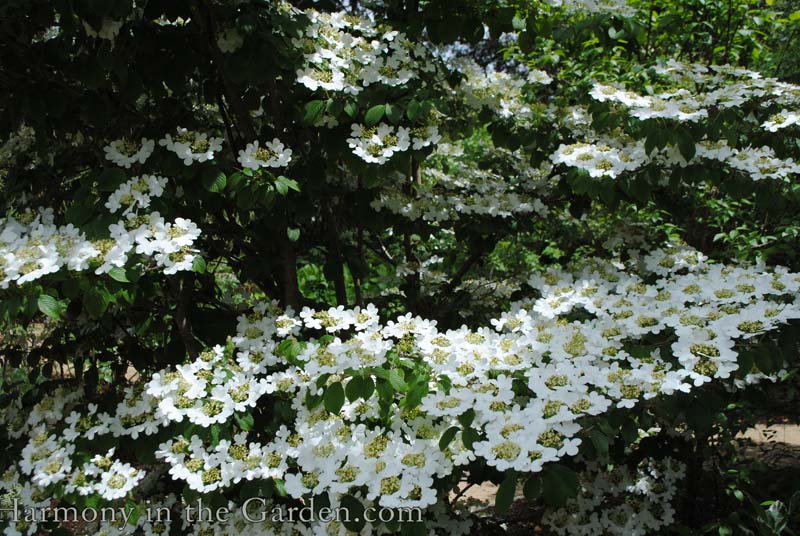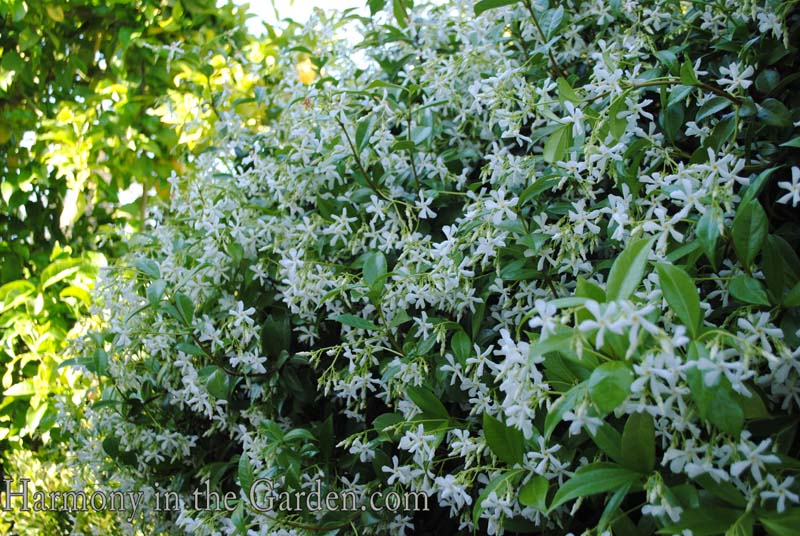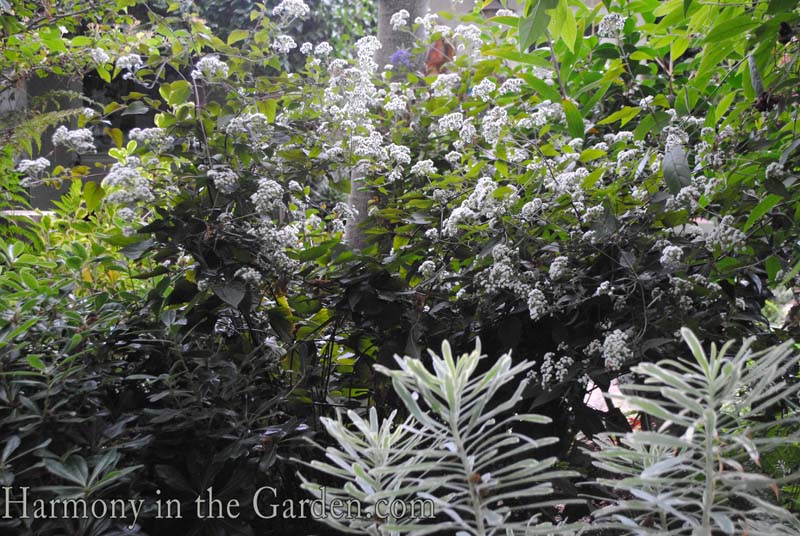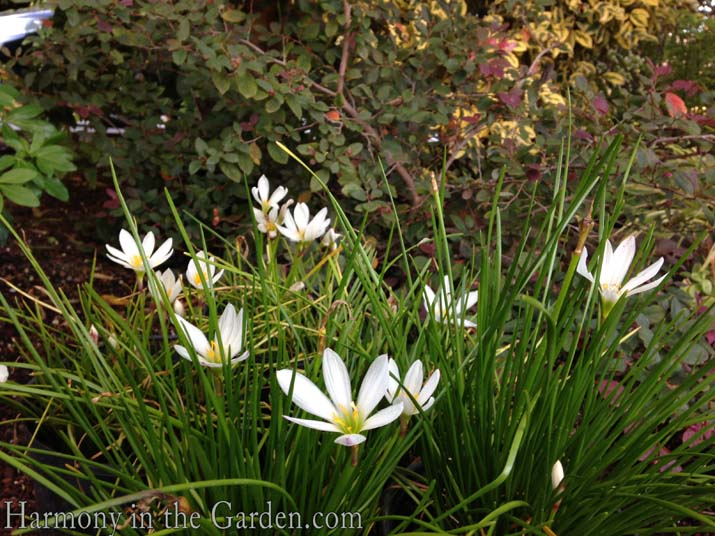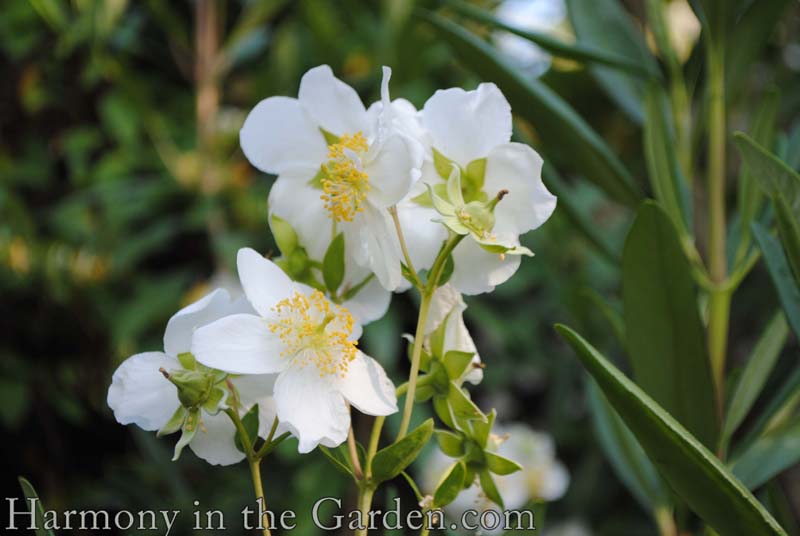 I realize I've barely scratched the surface here, so I'm curious – what are some of your favorite white flowers?