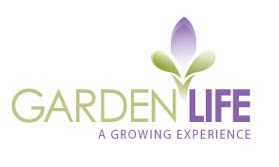 I'm so excited to be giving my very first radio interview this Saturday morning (April 2nd) at 8:15 am (that's A.M. folks)!
And not just any ol' radio interview, but with one of my favorite programs – Garden Life!   It'll be broadcast throughout the country, so check here for stations near you!    (And feel free to call in to ask any questions-I'd love to hear a friendly voice!)
New to Garden Life?  Then make sure to sign up for their email so you can find out when your favorite gardeners will be speaking!  Can't find a radio station?  Click here for the live stream!
………………………………………………………………………………………………………………………………………………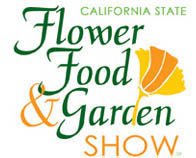 Susan and I will also be speaking next week at the California State Flower, Food & Garden Show (April 8th & 9th).  If you're in the area, please stop by and say hi – we'd love to see you (especially on the 8th, since it's my birthday!!)
What will we be talking about?  Our book, Garden Up!, of course! And while, yes, we will be talking about living walls, vertical gardening is SO much more!  Here's a sneak peek of some of the topics we'll cover:
…problem solvers for small space gardeners
…a dream come true for DIYers
…'found real estate' for innovative gardeners
…a chance to do more with less
….re-define a trellis
…cover up that eyesore once and for all
….reclaim a side yard