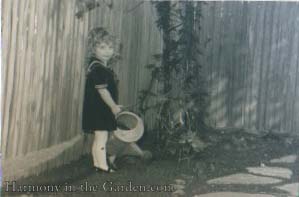 In just a few days I'll be saying goodbye to my daughter as she embarks on a new adventure in her life as she goes away to college.  And while I'm proud, thrilled and excited for her, I can't help but quietly mourn each passing minute, knowing I'll soon be face-to-face with the giant hole that will be left in my heart, home and garden.
My daughter has never been one of those kids that have naturally taken to gardening, never bounding out of bed saying "what are we going to plant today, Mommy!" or "of course  I'd love to go the nursery again with you!".  Oh, how I've envied parents with kids like that.  Instead, she'd much rather lie in the sun with her dog while watching me garden, catch the endless butterflies and lizards who visit, or make various art projects to sprinkle around my garden.  And as she's grown up, she'd much rather take photos in the garden, than weed it.  Who wouldn't, right?   While she might not have been interested in planting seeds, she did, however,  like other aspects of the garden.  And heck – I'll take what I can get.  I'd try anything to get her out the garden having fun.
I know my plan was successful because as she's grown up, I'd hear the occasional gardening tidbit pop out of her mouth (to her chagrin, of course, because like all newly independent teenagers, God forbid she sound like her mother).  I once heard her telling one of her friends 'Oh yeah, that's our hydrangea – my favorite flower'.  Or, 'Hey mom – there's a bunch of Robins in the birdbath'.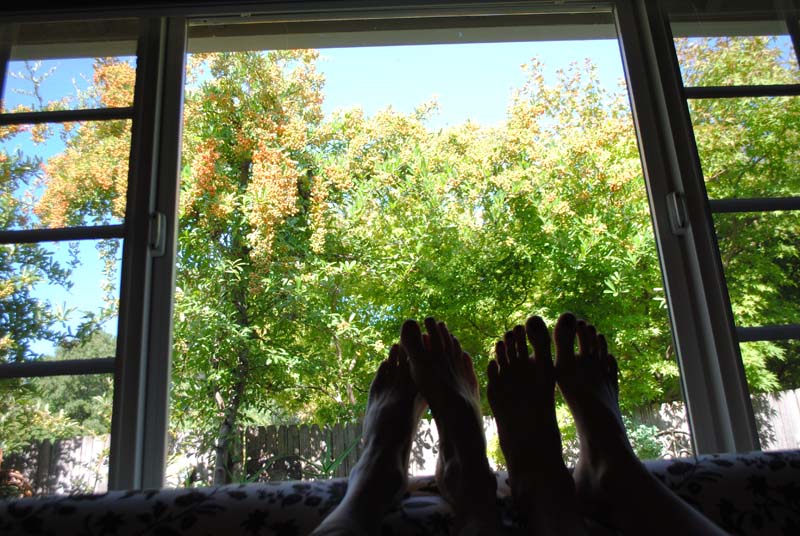 One of my favorite comments came just yesterday.  As we were lying in her bed, quietly gazing out of her window she began to tear up, saying she was going to miss seeing the green pyracantha berries turn red, followed by the fun of spying on the robins gorging themselves on the ripe fruit.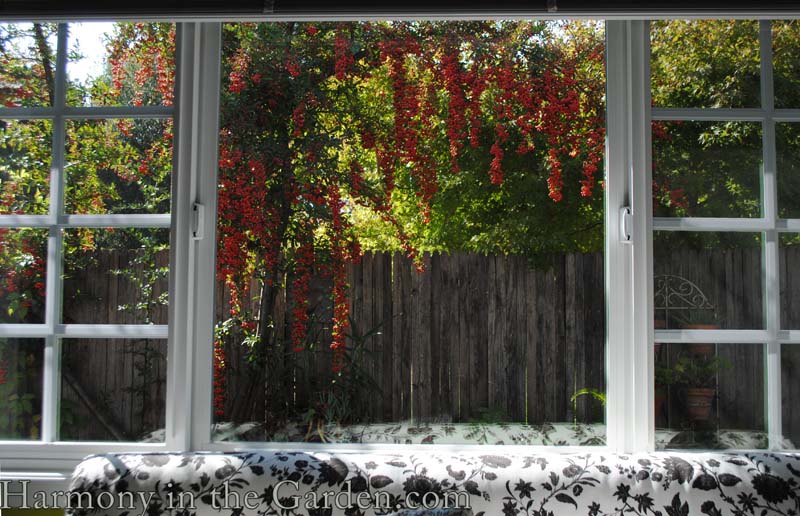 We've watched those berries (and drunken birds) for years, and loved starting each fall and winter morning checking the progress of the berries before she went off to school.  It warms my heart that these gardening moments have permanently lodged themselves in her memory.
I know of other mothers who are going through the same transition in their lives, and it makes me laugh at what our different focuses are right now.  I know one mother who is bound and determined to make sure her daughter knows how to be as self-sufficient as possible while she's away.  My other friend is busy making all of her son's favorite meals – and I mean all of them.  And while I'm doing a bit of this, it's dawned on me that my focus this summer has been to make sure I send her off stuffed full of  last minute gardening memories.
Throughout the years, my daughter has always enjoyed gardening projects that involve food.  We've had fun with tomatoes, potatoes, beans, grapes – you name it. This year I had time for one last project – sprouting beans.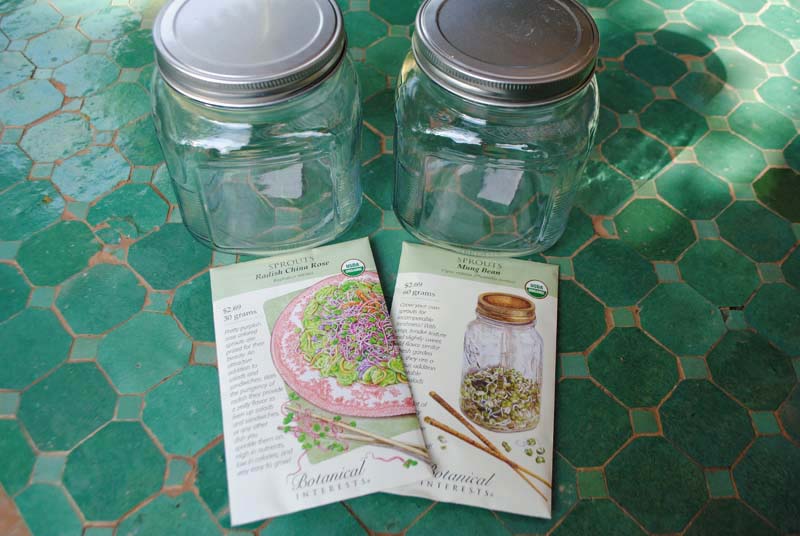 I was recently given a few packets of seeds by Botanical Interests (have you seen these seed packets?  The artwork is stunning).  Since we both love our summer salads, I thought I'd show my daughter  just how easy it is to grow your own sprouts.
I knew she'd love this project if not only because of the name of the beans.  When she was a little girl, she thought the words 'mung beans' were so odd and would say them in a funny voice to get a laugh out of me.  Perfect!

Here's what we did: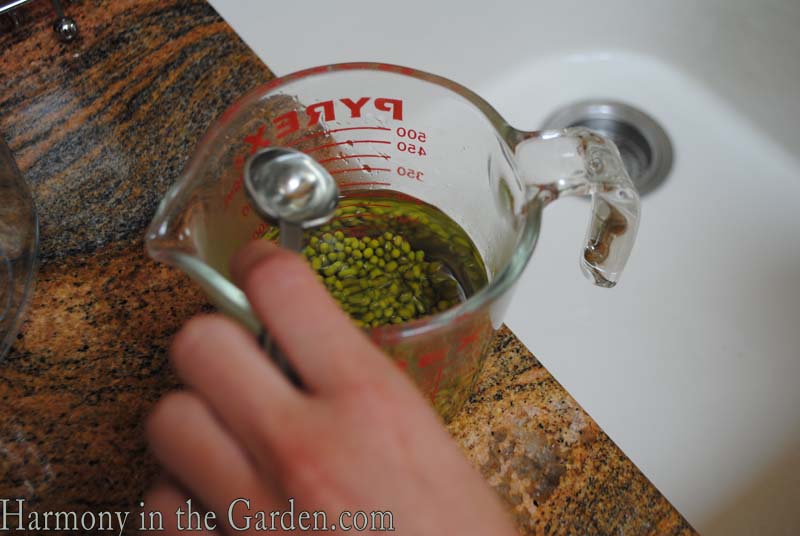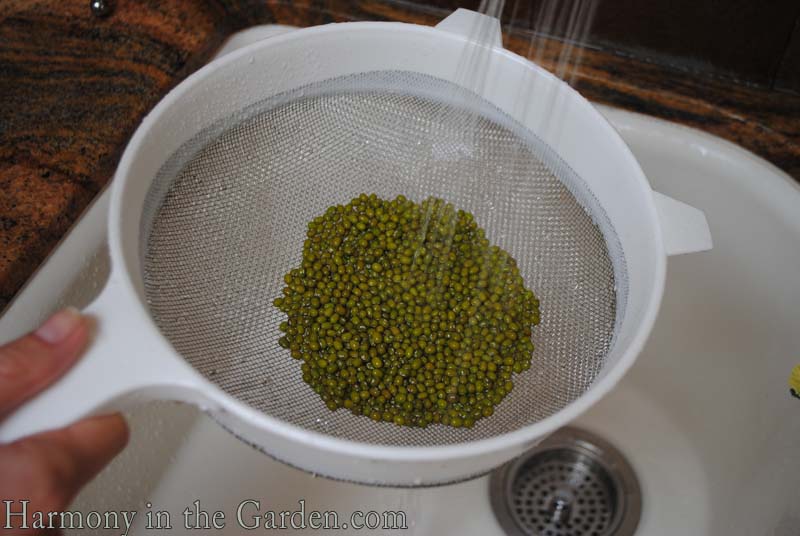 First, it's critical that you disinfect the beans with a mild bleach solution to kill any possible E. Coli bacteria that might be present.  A teaspoon of bleach  per cup of  hot tap water is enough to do it – just soak the beans for 15 minutes then thoroughly rinse.  Then rinse again.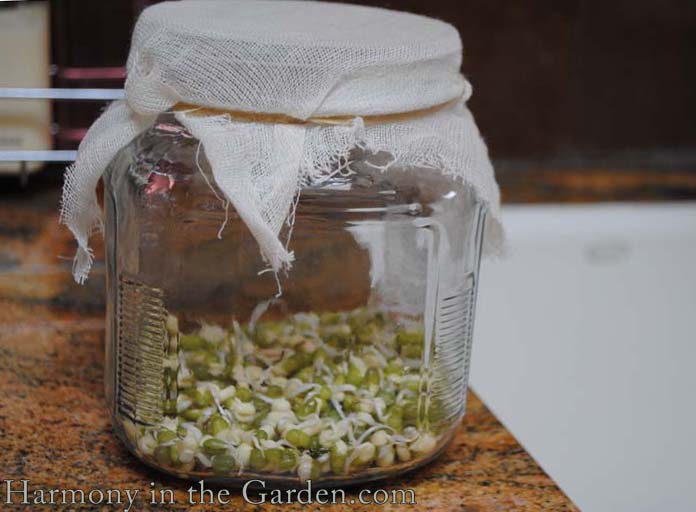 Once the beans are drained, put them in a quart-sized jar on the counter somewhere (out of direct light) and securely cover with a piece of cheesecloth. It's important to have air circulation, so only use about 2 Tbs. of beans per quart.
Every 8-12 hours you'll need to fill the jar up with a bit of water, swish the beans around to rinse them, then thoroughly drain the water out.
It's important that the beans are well-drained (moist, but not soggy) before covering them back up with the cheesecloth.  The point here is to avoid germs from growing in standing water.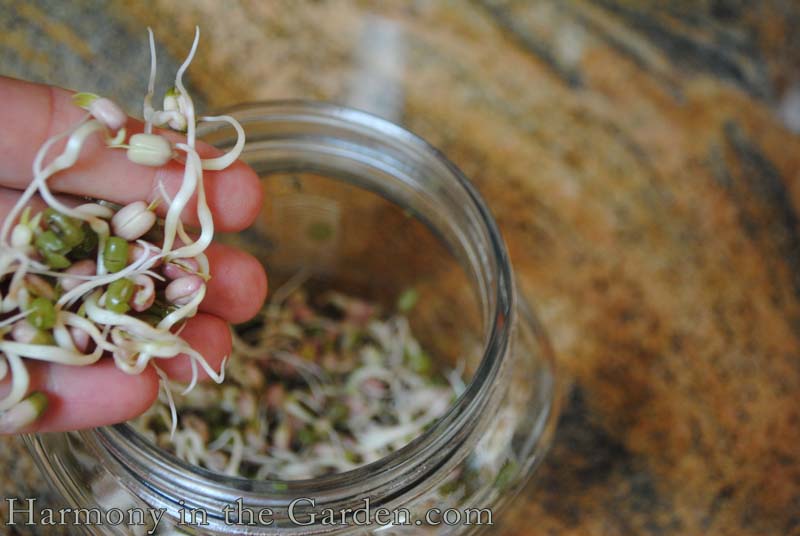 Rinse, drain and repeat a few times a day for 3-5 days.
Once the sprouts are about 1/2″ – 3/4″ long, they're ready to eat.
Give them one last rinse and really make sure they're really well-drained well before storing them.
I store mine in a plastic bag with a paper towel tucked inside to soak up any moisture I might've missed.  The sprouts should last at least 10 days.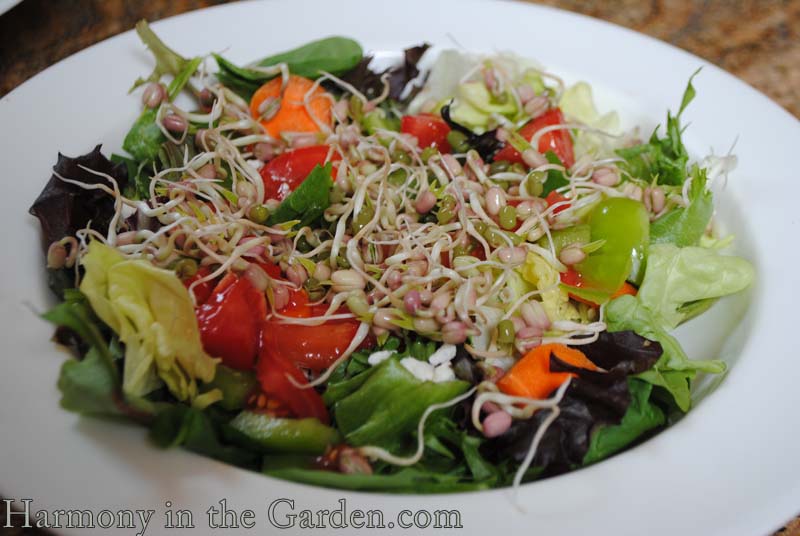 Voila!  Couldn't be simpler, right?
Enjoy these last few weeks of summer everyone, and may your hearts (and stomachs) be full and your gardens be glorious!