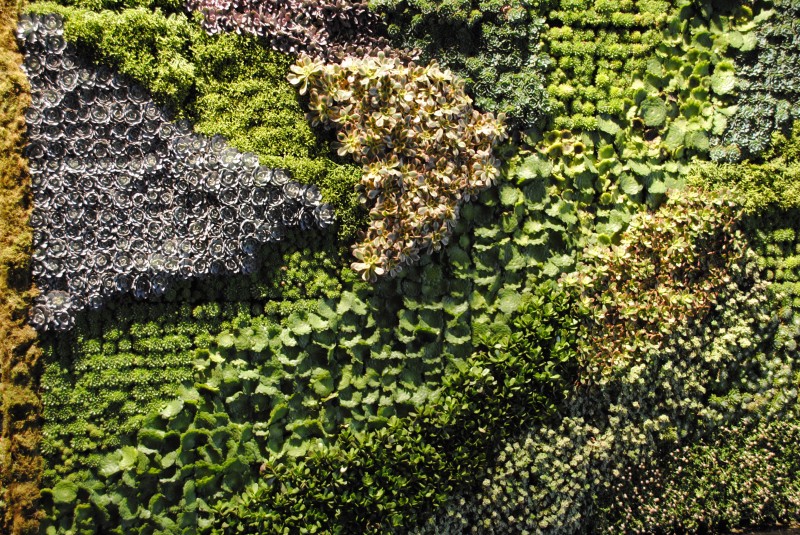 I must have walked around this show for hours, snapping photos of all the gardens because when I came home I had close to 800 pictures!  One thing I noticed was that I tend to take pictures of small portions of the gardens which really caught my eye.  I rarely have a photo of the entire garden.  It must be how I see things, one segment at a time.  Sometimes it's the small details of a garden which, taken as a whole, really add that 'WOW' factor.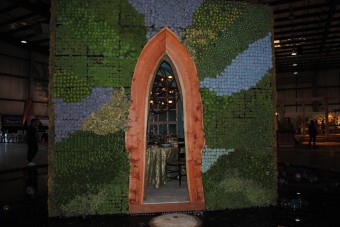 Take this succulent wall, for example, created by Organic Mechanics.  Many of you have already seen photos circulating of this stunning example of a living cube. It was quite spectacular.  But when you focus on just a portion of one of the walls (like in the photo above) you begin to notice the beautiful play of colors, textures, and shapes.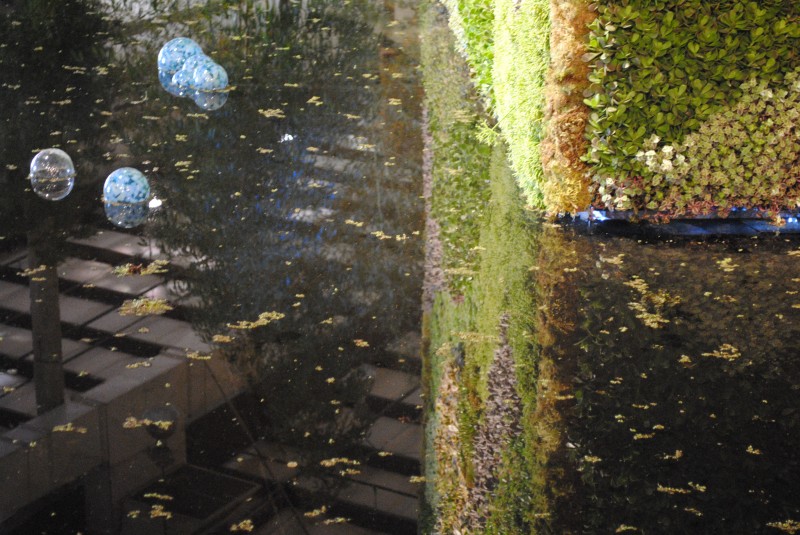 I think my favorite image of 'The Cube' was its actual reflection in the moat that surrounded it.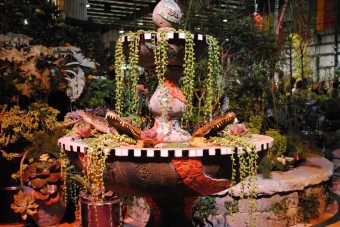 Another favorite was the Alligator Fountain, created by Dawn Engel. Definitely the most amazing and creative fountain I've ever seen.  People were mobbing this garden, snapping pictures right and left.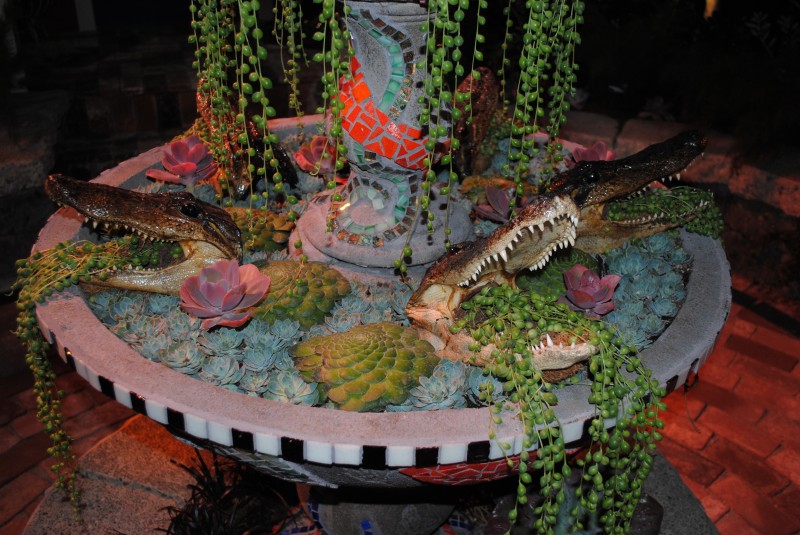 But my favorite image is this close-up, where you can really see how the blue succulents are used to imitate water and others are used to imitate lily pads.
Brilliant!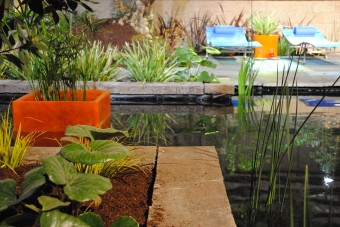 I also really liked the crisp, clean lines of this garden, along with the bright colors of the lounge chairs and pots.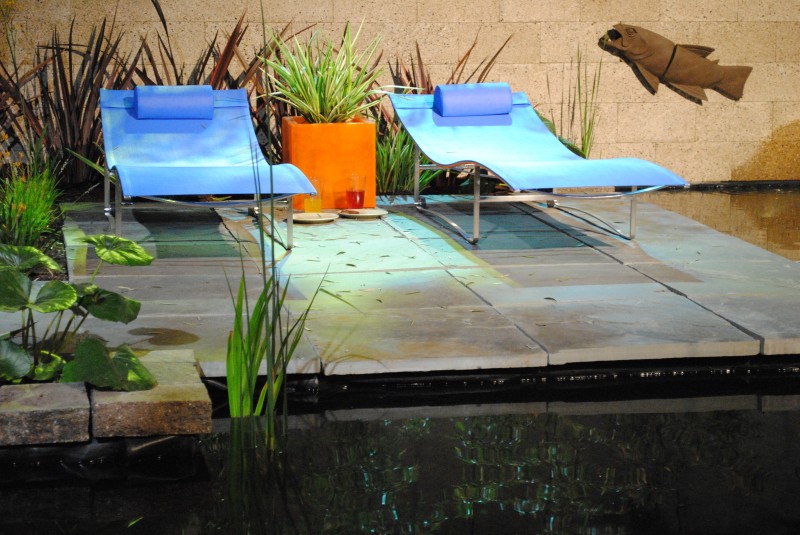 But upon closer inspection you notice that the fish sculptures on the wall make it look as if they're jumping over the chaise lounges.
Pretty darn funny!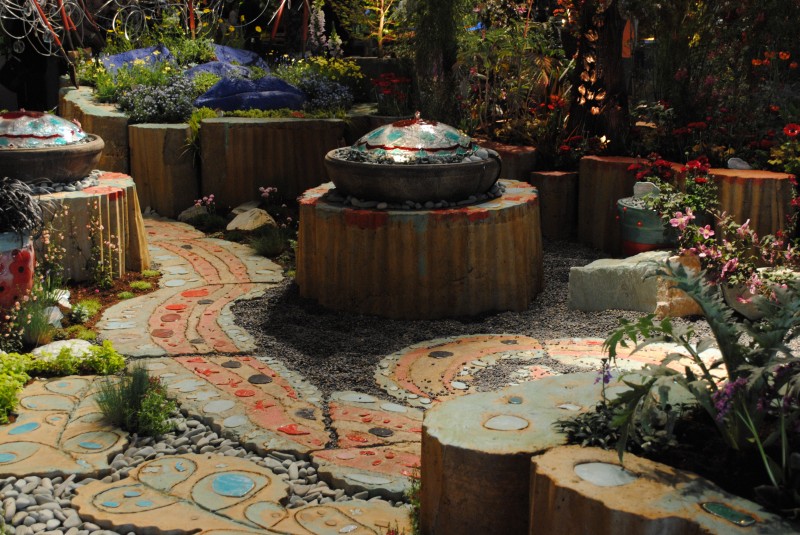 This garden, created by Keeyla Meadows, generated a lot of buzz – some loved it, but some seemed confused and were a bit overwhelmed by all the art, elements, plants and color.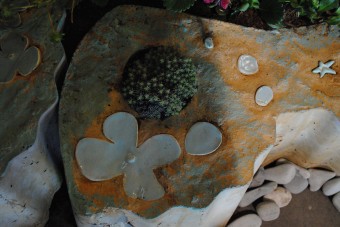 But when I stepped back and focused on small areas at a time, I could really notice the beautiful use of color in the materials used, and I began to really appreciate this garden.
To really appreciate all the hard work these artists put into these displays, a person really needs to make sure they dedicate a decent portion of time to each one, focusing on the details and not just the whole.
Here are a few more random photographs which I found particularly intriguing.  Enjoy!