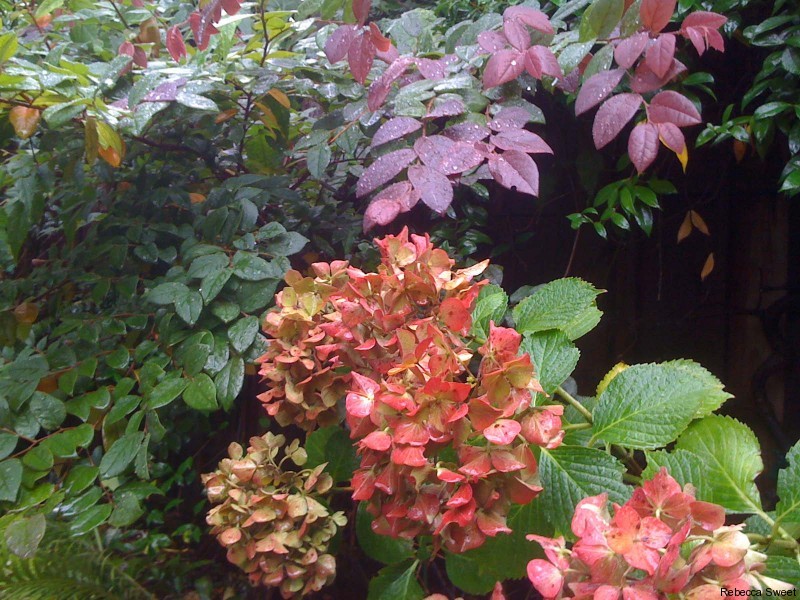 Pruning hydrangeas in Northern California is entirely different from the colder parts of the country. What you read in most gardening magazines doesn't always apply here because our hydrangeas are looking pretty awesome right now! I mean really…who in their right mind would want to prune off these gorgeous blooms! The photo at left was taken December 7th and see how beautiful my hydrangea bush still looks?
Many garden magazines are printed back East, where their hydrangeas are already covered with a lovely blanket of snow, securely tucked in for the winter. Here in the Bay Area, though, most of ours will never see a snowflake (and for those folks a bit farther north of us, it won't be for another month or so).
So what to do?
You probably realize you were supposed to prune your hydrangeas back at some point this year, to encourage new growth and therefore new buds for next year's flowers. But you probably didn't do it, did you.  You couldn't bear to hack off those gorgeous blooms. Well despair not! Take a look at this video to see how and when to prune your hydrangea so you can still keep your blooms for a little while longer AND ensure you still get new buds for next year.