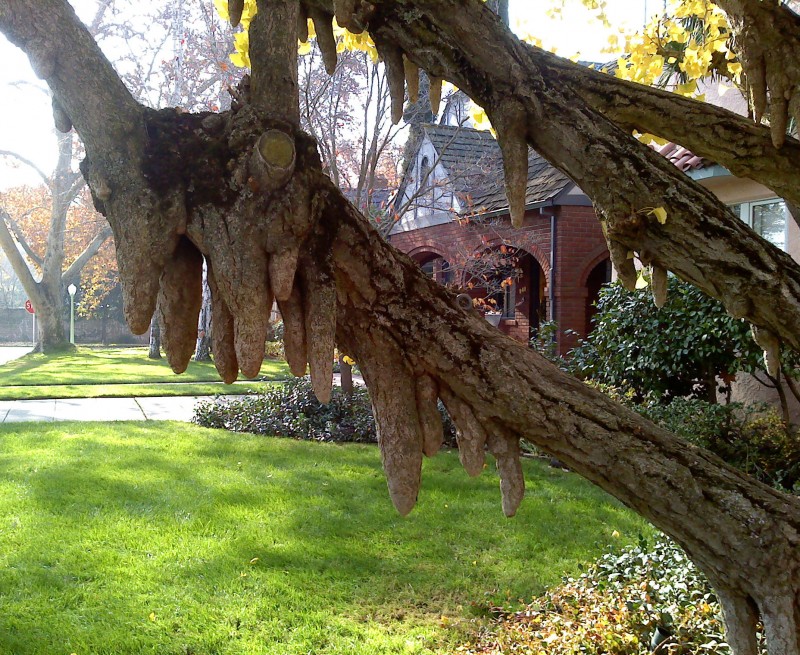 'What the heck are these things growing on this gingko tree?'
That was the question everyone was asking a few months ago while on the Sacred Heart Holiday Home Tour in Sacramento, CA.  
After doing a little research, I found out that these growths are really, really rare.
The Japanese call these growths Chichi (which translates into 'nipples'.)  And it turns out these aerial roots are formed on ginkos that are at least 100 years old.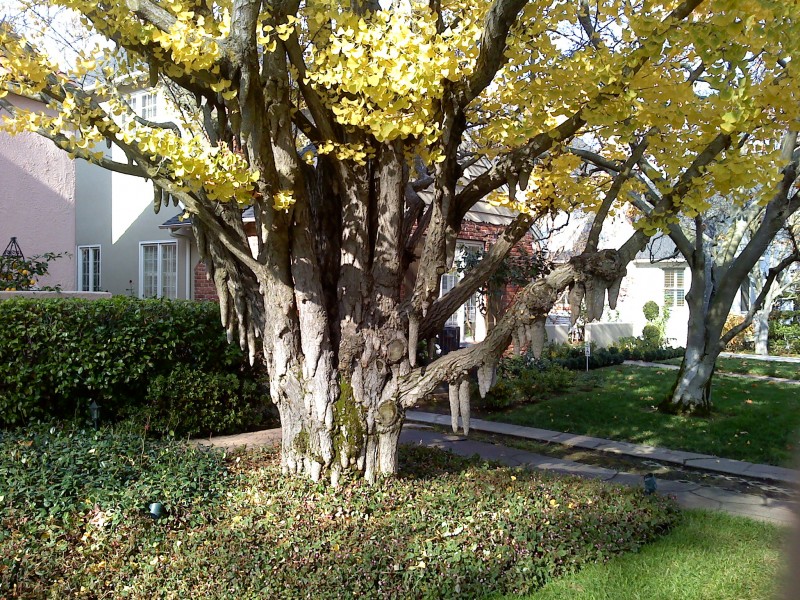 These aerial roots will continue to grow downwards, eventually reaching the ground, taking another hundred years!
Some people in Japan use these roots to grow unique bonsai by cutting one off and potting it upside-down. Once planted, the root will soon sprout little gingko leaves at the top.  
One site I checked said 'good luck finding any trees like this outside of China or Japan, as many are protected by law'.
Hmmm…next time I'm in Sacramento I think I'll knock on the homeowner's door and let them know what an amazing treasure they have growing in their front garden!