.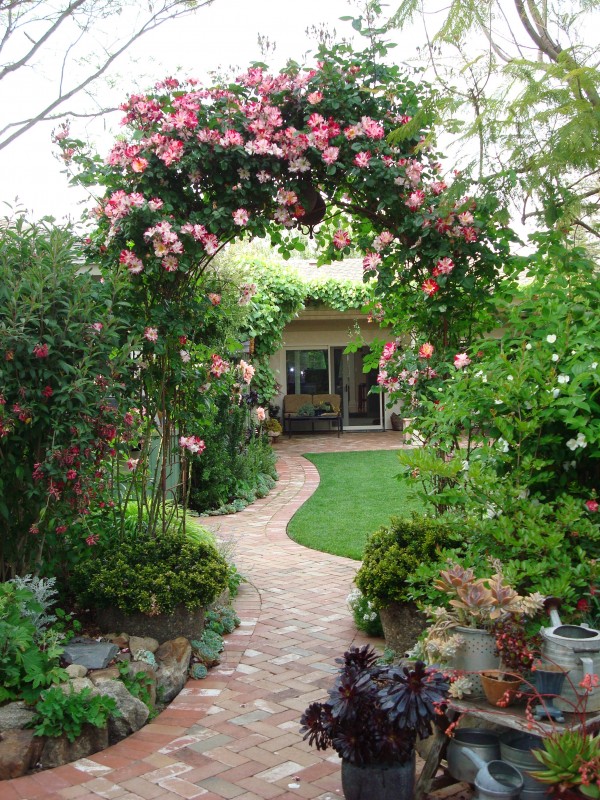 Roses, roses, roses…nothing says 'spring is right around the corner' more than all the bare-root roses in stock right now at the nurseries. Especially when you see their hopeful, little leaves starting to emerge from their stark stems.
And now's the time to buy them, as they're such a better deal when sold bare-root ($15) versus when they're re-potted into a 5-gallon container ($35.00)
And while it may seem a little early to start thinking about which roses you'd like to add to your garden this year, you'd better hurry up and decide, as bare-roots seem to only last a few weeks in the nursery.  Once they begin sprouting leaves, they're quickly (sometimes too quickly) potted up into 5-gallons.  Plus, the best ones always sell out fast!
Here are some of my favorite roses growing in my garden, and why I love them so much! For starters, since we have cool summer evenings (thanks to the Pacific Ocean just over the Santa Cruz mountains) our roses tend to get lots of diseases; black spot, rust and mildew being the main culprits. 
The only roses I plant are those which are  1) resistant to diseases, and 2) repeating and prolific bloomers.  No one-time-only bloomers here, I want the biggest bang for my buck!
.
My #1 rose of choice has got to be my climbing 'Sally Holmes'.  She's a workhorse in the garden – one of the first to start kicking out her giant bridal-bouquet-like clusters of roses, and one of the last to quit.  In fact, it's January right now, and I STILL have a few blooms on my plant!  The one drawback with this rose is it doesn't have much fragrance at all.  So if it's that delicious old-fashion scent you're going for, this wouldn't be the rose for you.  But if you want to make a statement and have cut flowers throughout the year, this one is a must!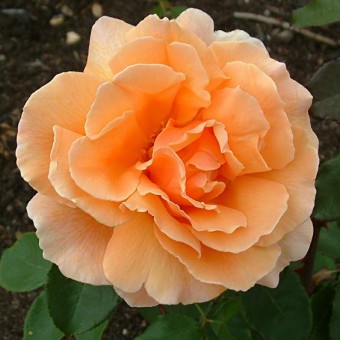 I also love my 'Just Joey' (as does my husband, but mainly because it's one of the few plants he can remember due to it's masculine name).
It has HUGE apricot colored blooms, sometimes as large as 8″ across!  And this rose's new leaves and stems are tinged a beautiful deep red, giving you even more color in the garden.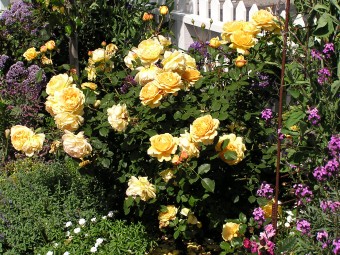 After visiting my garden, this is the rose most frequently requested by my clients, and the one that most frequently sells out at the nurseries – 'Golden Celebration'.  If you like super prolific bloomers with soft yellow/apricot tones then make sure you snap this one up ASAP!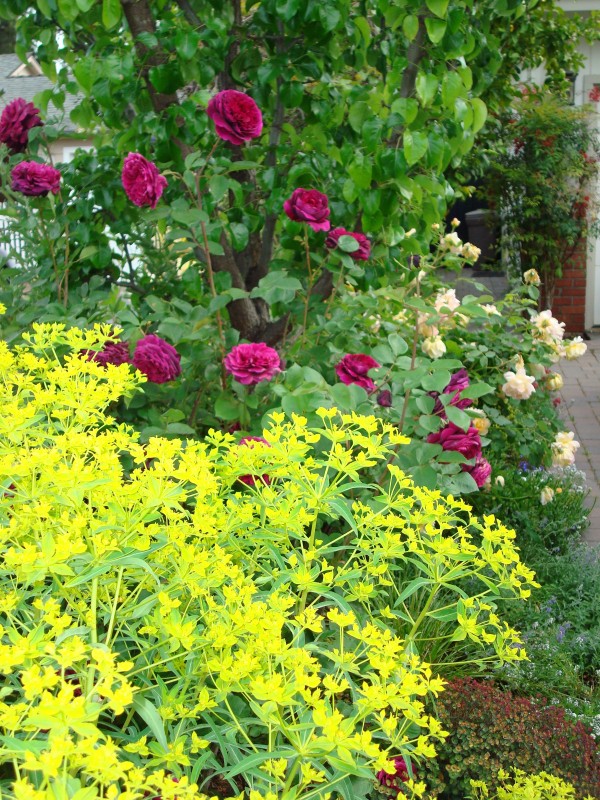 This eye-watering combo is David Austin's 'The Prince' rose, combined with the acid yellow blooms of euphorbia ceratocarpa.  This is the epitome of Old World roses, both in terms of super dense blooms and that un-parallelled rose fragrance.
It can be tricky to find at a nursery, so you'll probably need to special order it…a few of my favorite sources to find/order roses are Yamagami's Nursery (located in San Jose, CA) Regan's Nursery(located in Fremont, CA) and David Austin's Roses.
I've also included a video below, demonstrating how I prune my roses (specifically the 'Golden Celebration' and 'The Prince' shown above).   You'll have to pardon my hat…it was drizzling when I was filming!
[http://www.youtube.com/watch?v=XQ07lcf_qp8]
My friend Genevieve, at North Coast Gardening, has more excellent information on specific disease resistant varieties, so make sure you hop on over and read what she has to say!
.