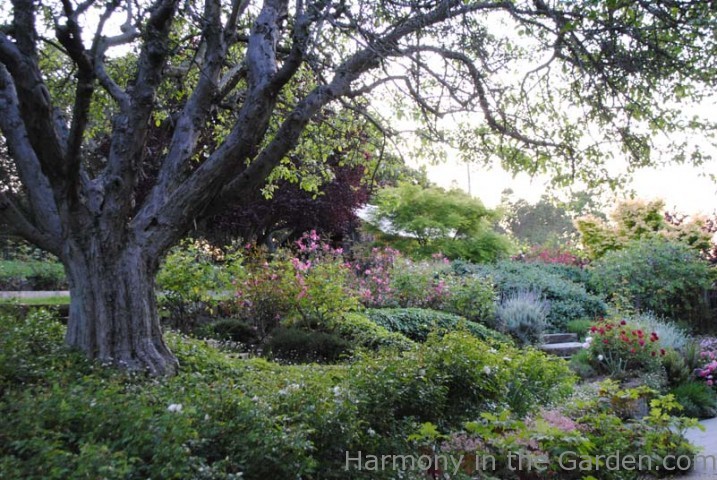 My brother is moving this week, and while it's exciting to move on in life, it can sometimes be bittersweet.
He had a breathtaking garden, but I think my favorite part of it was the potting shed tucked in the far corner.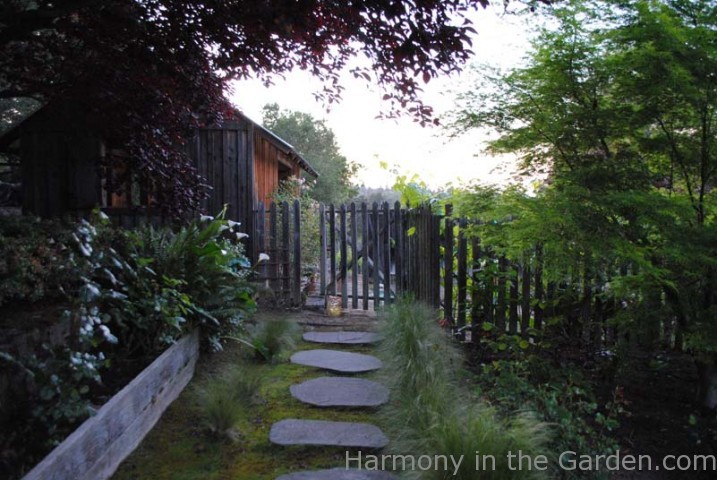 While his family was busy at their new home, unpacking and setting up for this new phase in their life, I spent a quiet evening in their garden saying goodbye.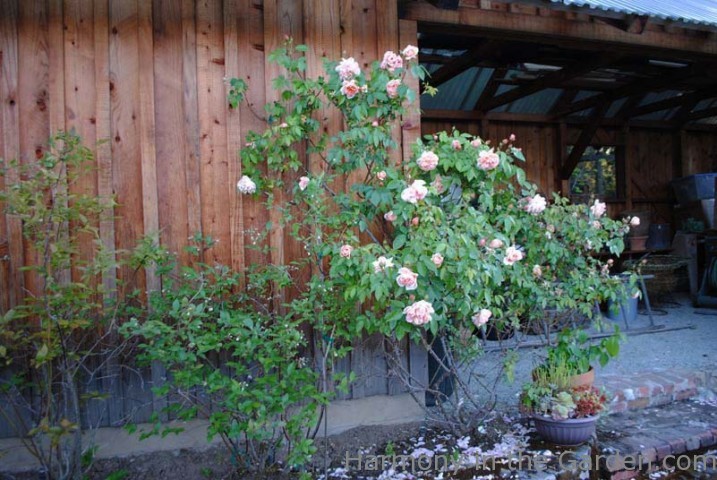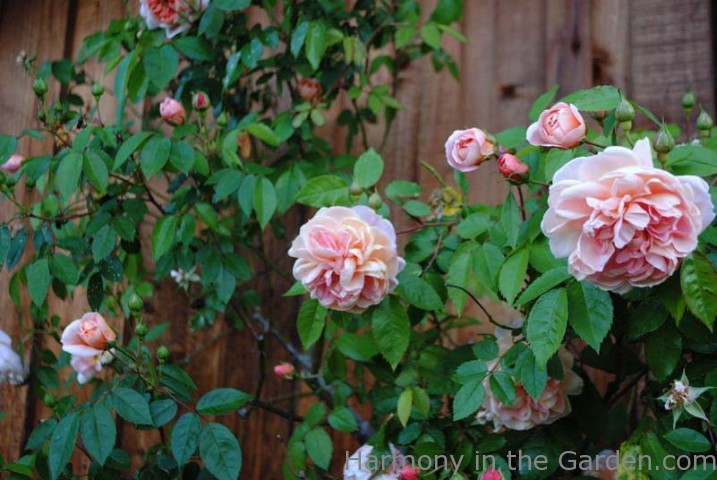 I love the soft shell pink colors of the climbing 'Colette' rose growing along the side of the shed.  It seems to do quite well despite the fact that it gets very little sunshine against this wall. I must remember to see if there's a spot in my garden for a beauty like this.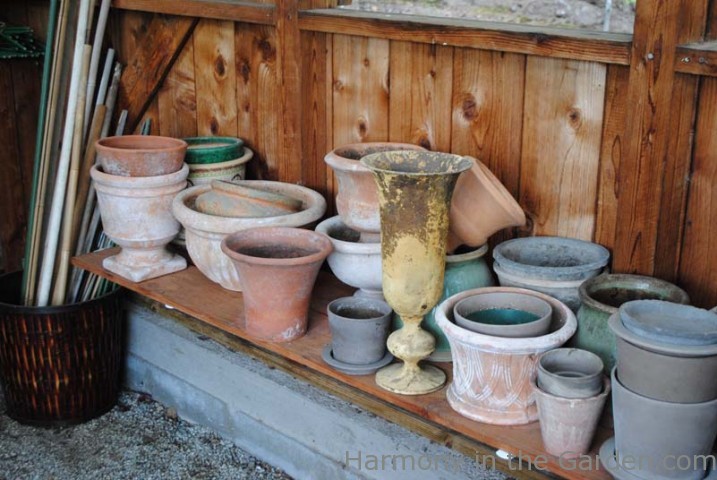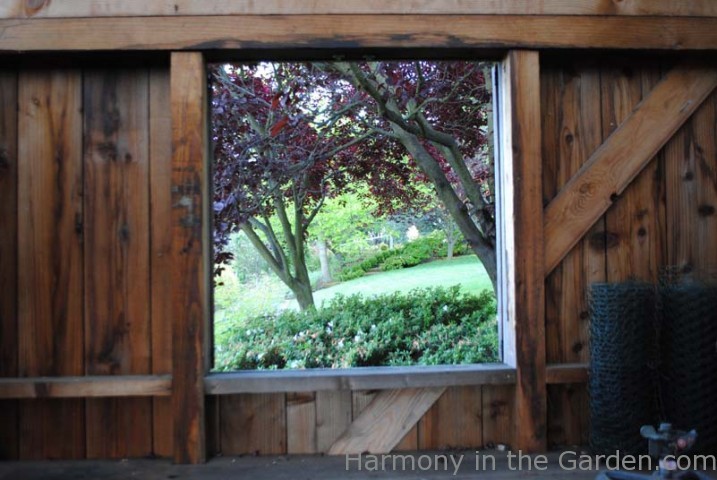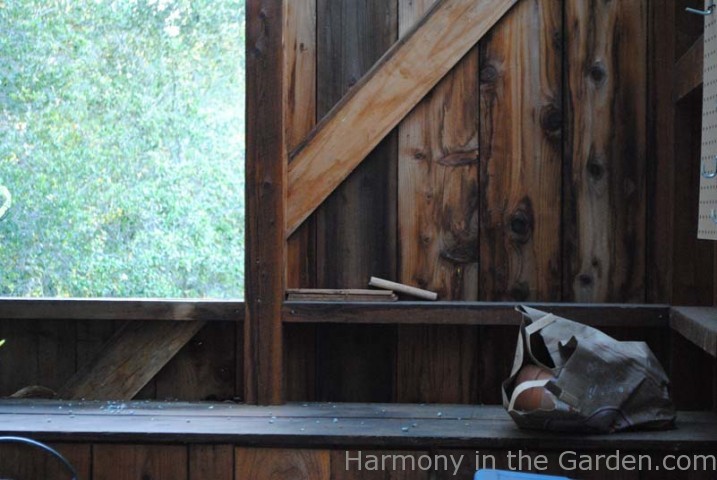 Inside the shed, tucked in the corner of a shelf, I noticed a discarded, crumpled up paper bag filled with what I thought was trash.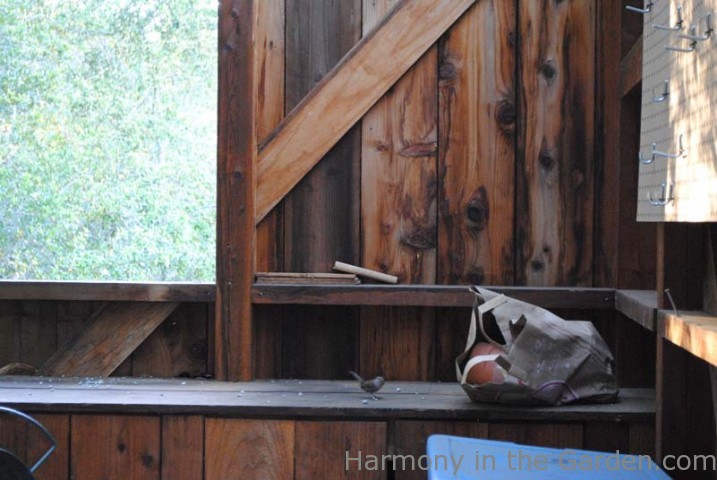 Until I spotted a little wren hopping around with a bug in its mouth.   Hmm…something told me I should stay very still and observe.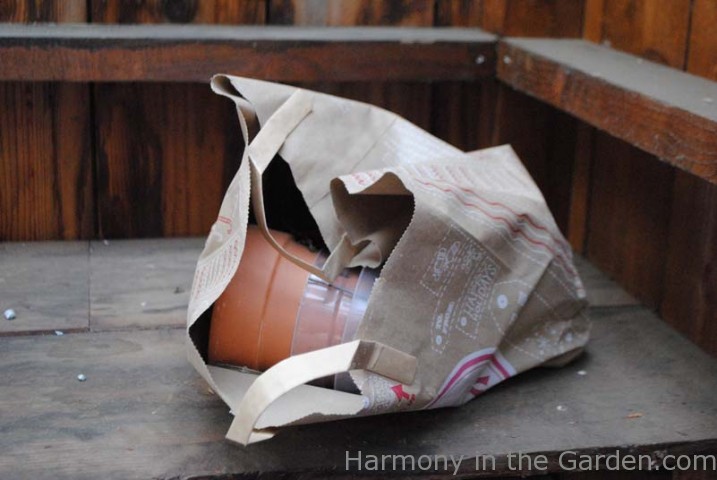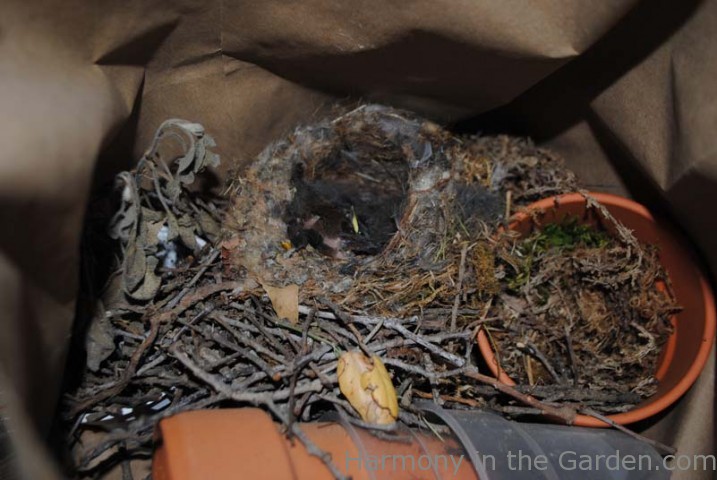 After the mother bird darted in and quickly darted back out again, I tip-toed over and peeked inside to find three little birds happily living in this bag.  What a sweet ending to this bittersweet day!