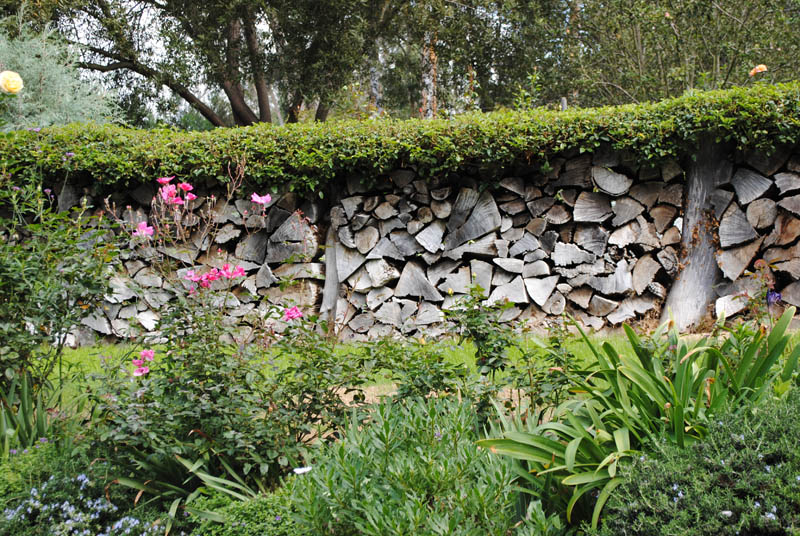 Lani Freymiller has created one of the most incredible gardens I've ever seen (read more about it here)
Her garden is filled with countless design concepts and creative ideas. So many, in fact, that instead of writing the world's longest post I've decided to write several shorter ones and post them throughout the year.  This is one of them.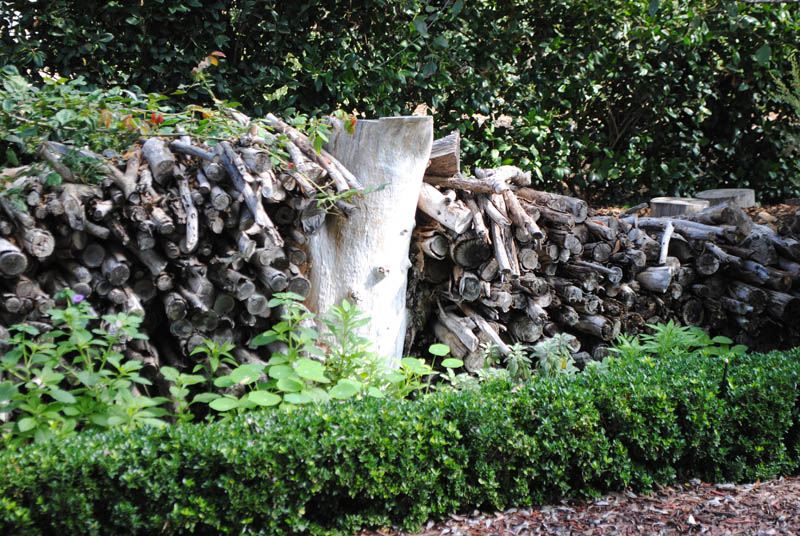 Many years ago, when Lani first moved to this property, there was nothing but groves and groves of Eucalyptus trees.
After removing some to make room for her home and garden, she decided to put them to good use instead of having them hauled away.
After much chopping and stacking, the once towering trees were now winding their way throughout her garden, dividing the large space into many intimate garden rooms.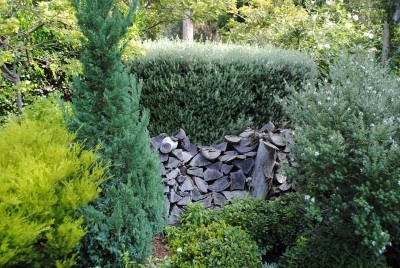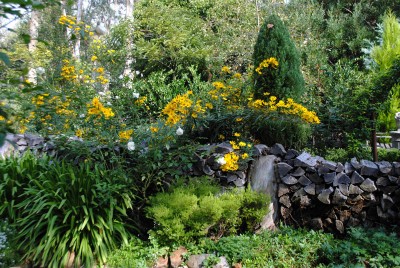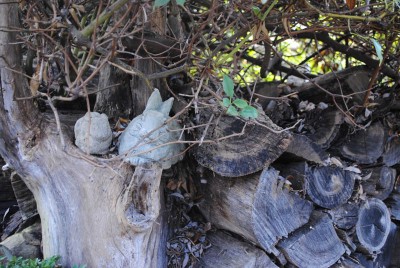 Only three to four-feet high, this fence is really more like a hedge; blending in beautifully with the garden, peeking out here and there, providing support for towering perennials, and providing shelter for countless critters.
This is definitely one of the most charming ways to reuse and repurpose I've seen in a long time!

All material © 2009-2014 by Rebecca Sweet for Gossip in the Garden.  Unauthorized reproduction prohibited.