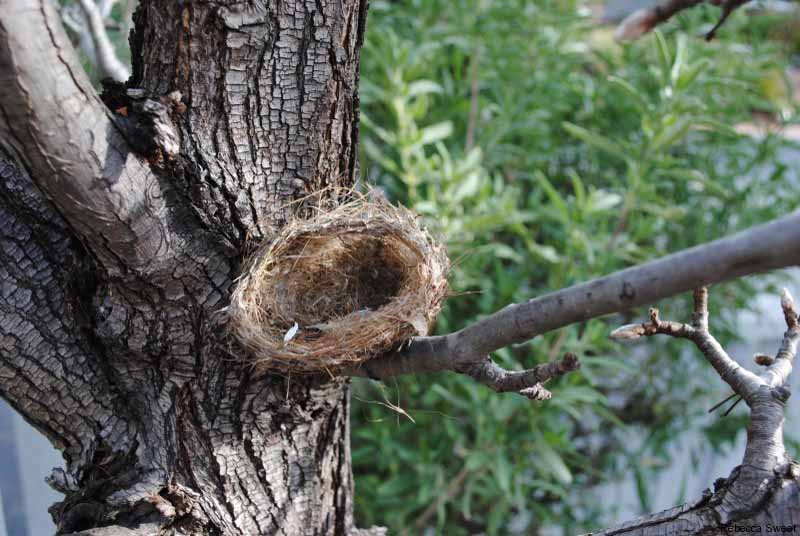 I love birds.
From my aviary, which my husband lovingly built for me to house my canaries and finches, to the many different birds that visit my garden.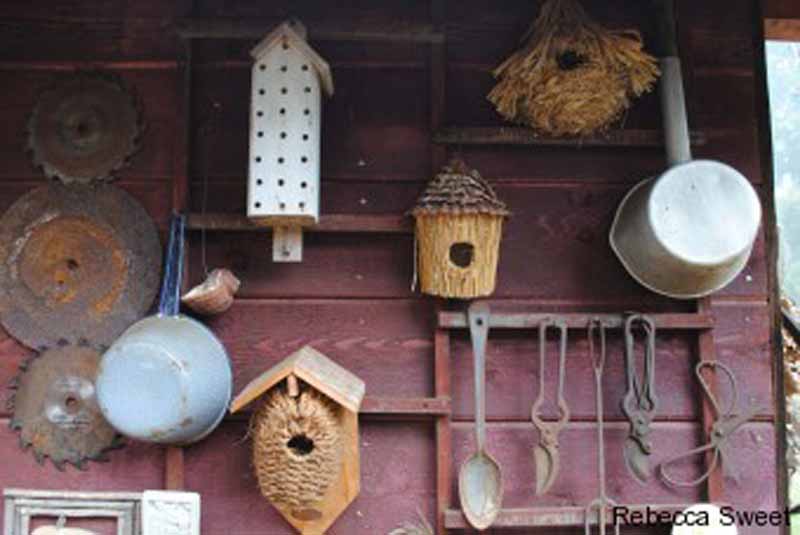 I especially love spring, when I find different types of birds busily building their nests (many which return year after year to the same spot).
Each year I have a pair of nuthatches that build their nest in a very protected corner of my roofline.
And each year English sparrows return to build their nest in an old birdhouse we found years ago.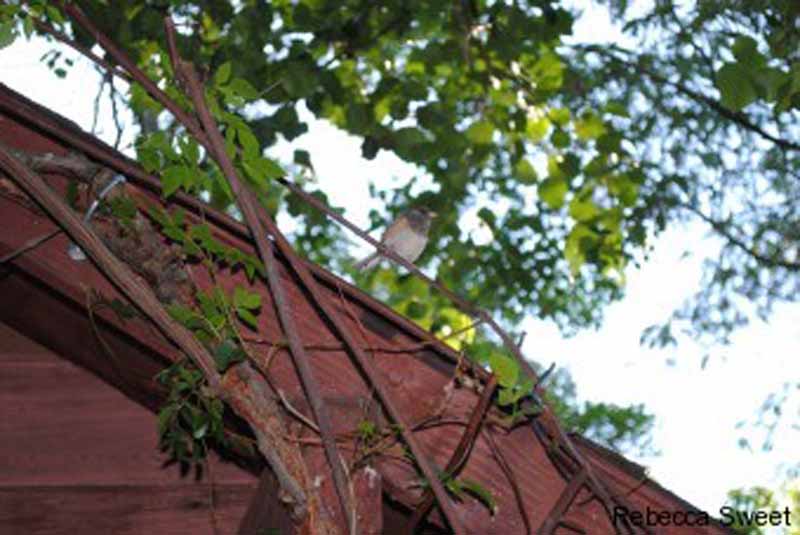 But this year I was blessed with something I've never seen in my garden – a pair of Dark Eyed juncos.
 As I was gardening near my office one day, I knew there must be a nest nearby as they kept flying close to me, softly chirping their warnings to 'SCRAM!'  I searched and searched but couldn't find a nest anywhere.  And I'm usually pretty good at finding nests.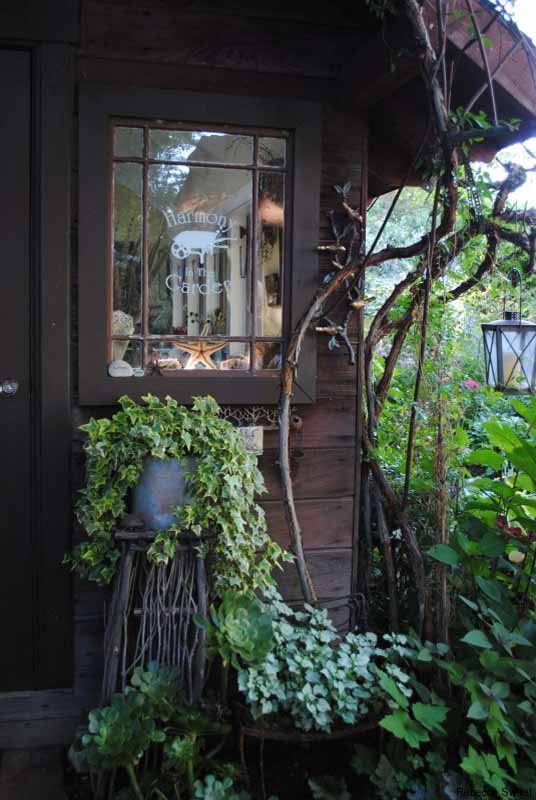 Then one day I was watering the ivy growing out of my grandfather's minnow bucket and a bird flew out of it right at me, scaring both of us to death.
A Ha!  As I peeked inside the pot, I finally found their nest.
It is the cutest little nest, with the cutest little eggs!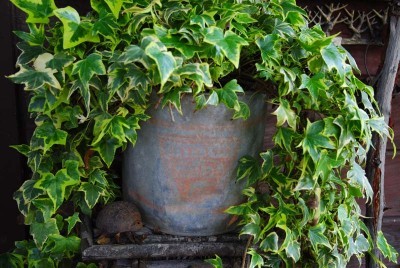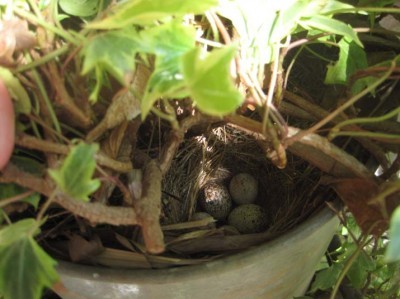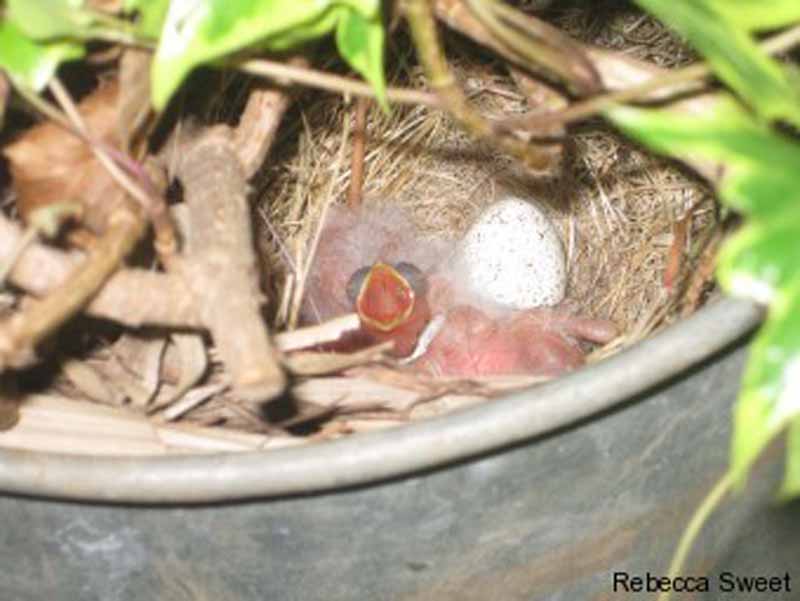 The next day I went back to peek on the eggs and found this!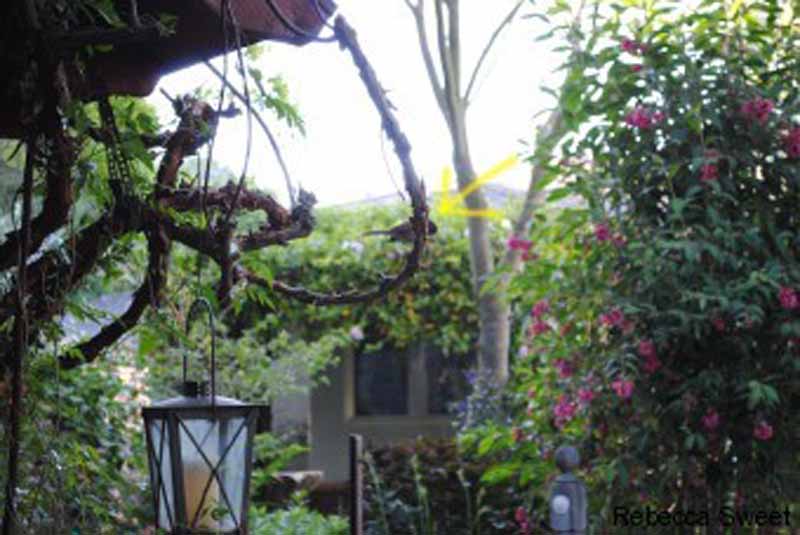 But what I really love is the routine mama bird goes through before entering her nest.  Every. Single. Time.  She first hops on this one specific branch of my old rosebush.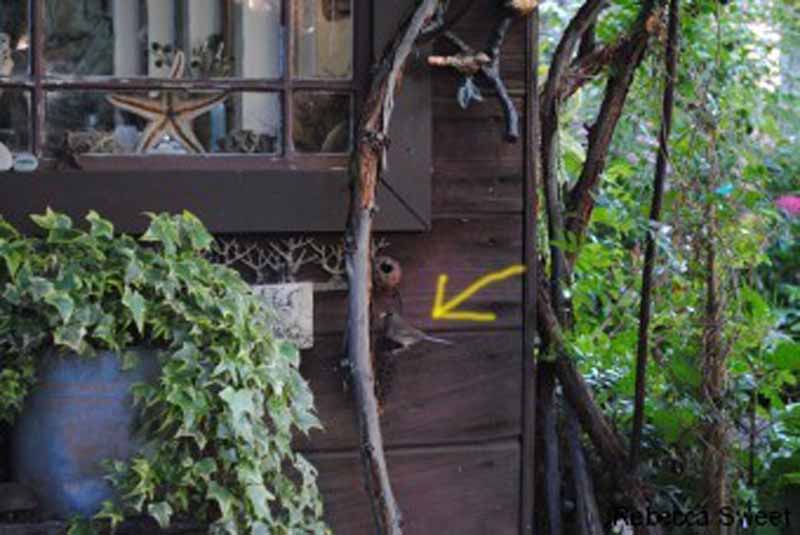 Then she hops over to this little wire basket to continue scouting for any lurking danger.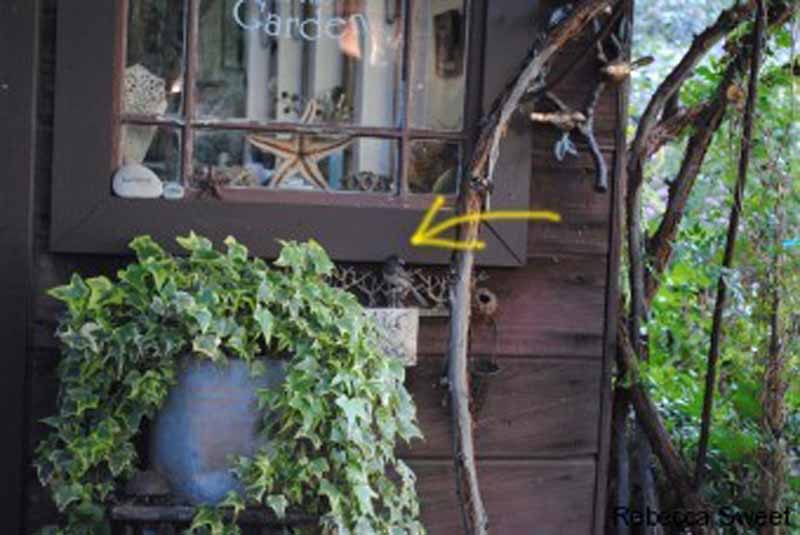 Then she hops onto the metal branch before making the mad dash back into her nest.
I can't tell you what joy it brings me to hear these babies chirp for food while I'm working in my office.
It's the little things in life that often bring the most joy, wouldn't you agree?