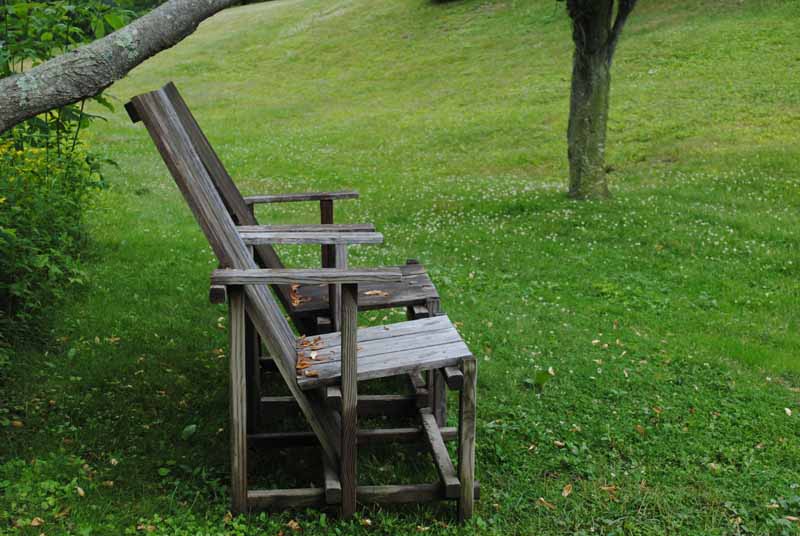 While in Connecticut last week visiting great gardens and great friends, I fell in love with Innisfree Garden.  In particular, the casual and thoughtful way the different styles of garden seating were artfully arranged throughout the garden.
Innisfree is a 150-acre public garden inspired by ancient Chinese design –  and one of the most peaceful public gardens I've ever visited.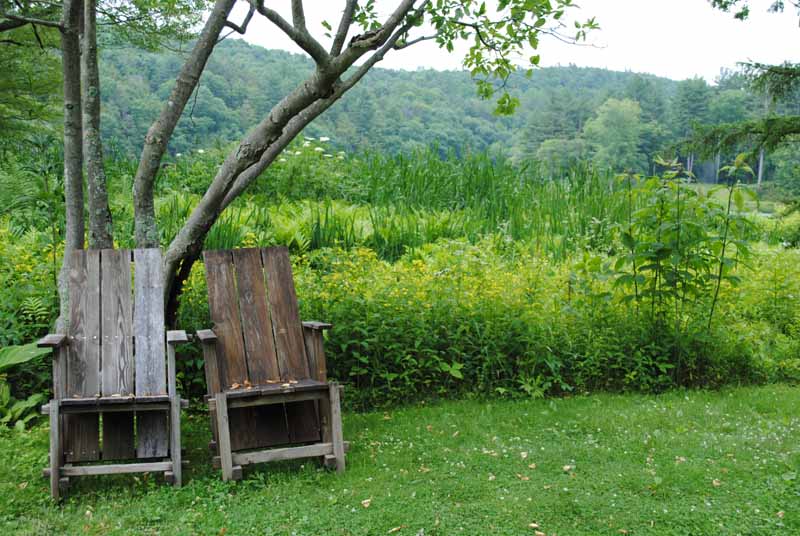 Throughout this expansive garden, there were several groupings of the Wave Hill chair.
This style of chair, based on Gerrit Rietveld's 1918 design, has been a fixture of Wave Hill gardens for  decades.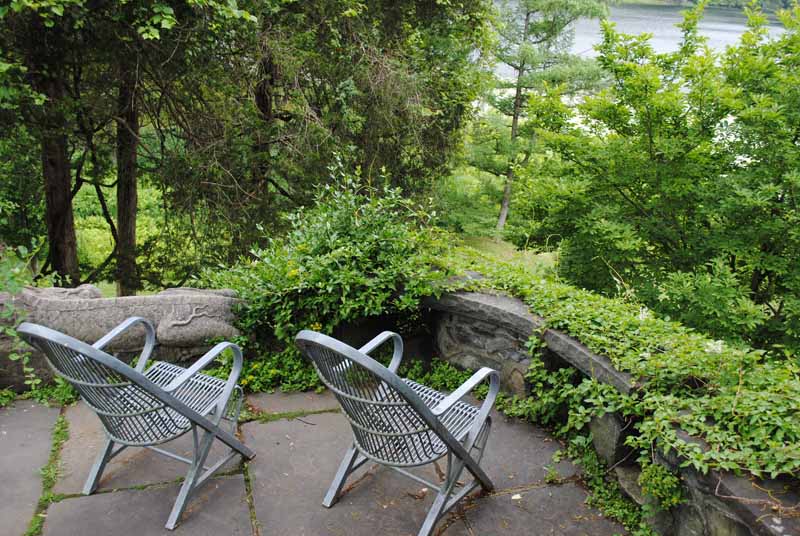 These were some of the most comfortable chairs I've ever sat in.
It probably didn't hurt that the view was to-die-for, but really they were so comfortable I had a hard time moving on.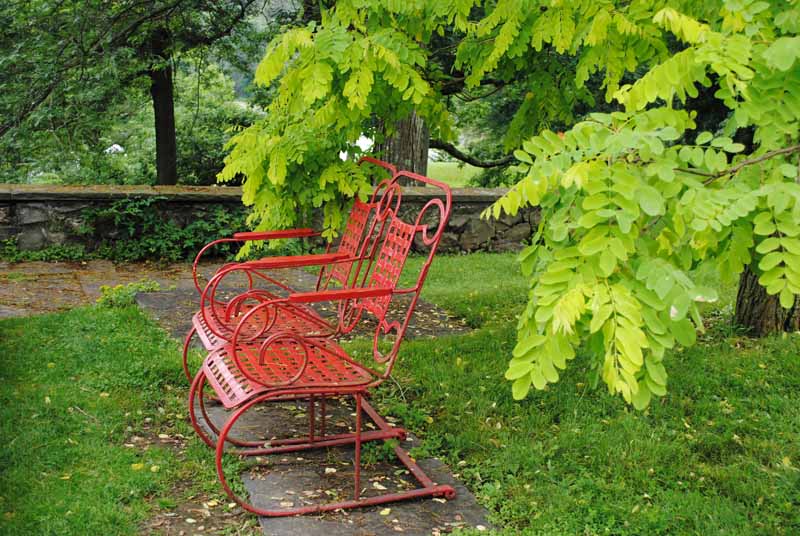 The serenity of this garden was occasionally punctuated by colorful chairs.
This was such a delightful surprise in a garden primarily comprised of cool shades of green.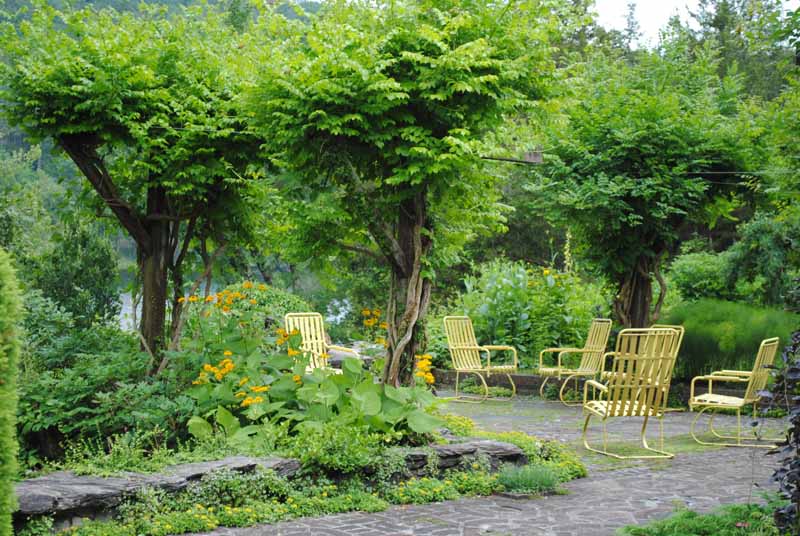 If you love inviting garden chairs as much as I do, you can see a few more here.
Here's to relaxing in your garden!