.
.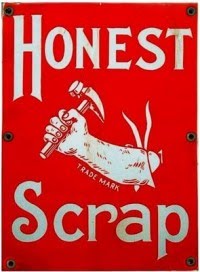 What is an Honest Scrap Award?  Well, it's not really an award, per se, but rather a "Tag – you're IT" type of post where I tell anyone who's interested 10 things about me that they normally wouldn't get from reading my blog.  In turn, I 'tag' 7 more lucky recipients with this award, and so on, and so on (kinda like chain mail)….Rachel Mathews with Successful Garden Design has nominated me as a lucky recipient for this 'award', so here goes….
.
1.  I didn't start out wanting to be a garden designer.  I started out in the restaurant business and when I was just 23 I was running the cafes at both the DeYoung and Legion of Honor Museums in San Francisco – and loving every minute of it.  Working at the museums gave me unbelievable opportunities to meet many different people and artists (some famous, some not) at the many different art openings.  For example:
.

2.  I shook the Dalai Lama's hand and had a brief chat with him.  Seriously!  He was such a sweet man, generous smile, soft hands.  At these different events I also met Richard Gere, Isabella Rosallini, Wayne Theibaud and others that my fading memory seems to forget.
.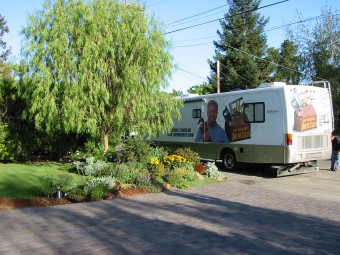 3.  Believe it or not – several years ago I was on an episode of Ron Hazelton's Housecalls. My husband, Tom, read they were coming to our area so he submitted an application, and lo and behold they ended up building us a beautiful ourdoor kitchen.  My favorite part is watching how nervous I am – you could play a wicked drinking game based on how many times I rock onto the balls of my feet…or how many times I say 'K' as a feeble response to Ron's comments!  My second favorite part is how many times they got Tom's name wrong…first it's Tom Bourbon (it's actually Tom Urban), then it's Tom Herman, then it's just plain 'Steve'…
.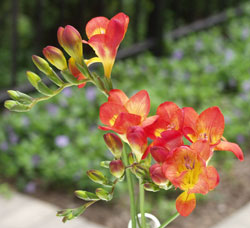 .
.
4.  I can't smell Freesias for the life of me.  I kid you not.  My gardening friend loves to take me around to the nurseries in the Spring, and hold beautiful freesias up to my nose, insisting if I just 'try hard enough' I can smell them!  Finally, I read somewhere that something like 20% of the population is born without the gene to smell Freesias!  Kind of a cruel irony, isn't it?  A gardener who can't smell a flower!
.
.
5.  I also can't remember the words to any songs.  It must be related to the Freesia thing.  The only songs I can remember are childhood songs, and even then I get the words mixed up.  The melody of a song?  No problem – I can identify a song a mile away from it's first few notes, but the words?  Forget about it.   My family teases me ENDLESSLY about this, and while I admit it's funny, it's something I've had to live with my entire life.  In 8th grade, I would sit at my little cassette player and rewind a song over and over and over again, trying desperately to memorize the latest Styx song so I could be 'cool', but to no avail.  I never got past 'Come Sail Away'….
.
6.  I don't watch scary movies because every time I do I get really scared of ghosts.  Not the nice, dead-relative ghosts, but the scary ones like in Paranormal Activity.  I HATE that stuff!!
.
7.  I have super old lady feet.  I have to wear custom orthotics in my shoes – which pretty much rules out any cute sandals, sexy pumps, etc.  And even with my orthotics, my feet still ache.  I have to plan my outfits around my shoes – frumpy shoes, too!  I'm pretty much limited to just 4 hours of gardening a day because of my darn feet.
.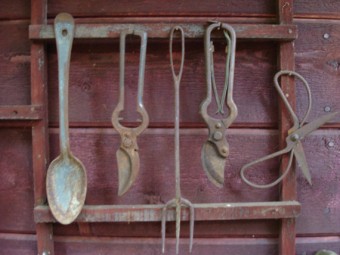 8.  I must have the world's worst gardening tool collection.  Yes, I have 2 pairs of Felcos, but that's about it.  All of my other garden tools are old and rusty, and barely do the job.  I don't know what my problem is, but I just never think about it until I'm out in the gardening lamenting over my horrid tools!
.
9.  One of my favorite things to do at the nursery is to hover near the employee who's giving advice to the customers.  I like to see if they know what they're talking about, or if they're just making it up.  I never really get involved, I just like to lurk…
.
.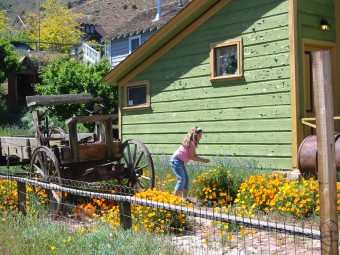 ;
10.  I've always had a love affair with Virginia City, Nevada.  Don't ask me why – it makes no sense – it's just there and I can't help it!  It's not the touristy 'Bucket of Blood Saloon', or the 'Ponderosa's Wild West' attractions that I love – it's the desolate, remote, harsh climate and the people that lived there which fascinates me.  I've been tromping the streets of this city my entire life, dragging anyone who would make the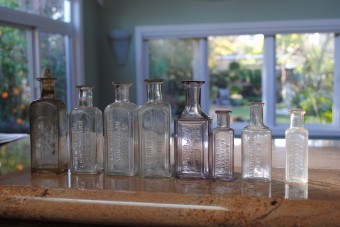 trek with me.  My family will no longer come with me – they think I'm insane. This photo is one of my favorite old buildings, where my daughter was catching butterflies.  I love the history of this place so much that I sometimes go on Ebay binges to buy super old bottles with 'Virgina City' stamped on them – no easy feat (and not a cheap addiction either!)  I know, I know…it's weird….
.
So here's the second part of this post –  my pick of 7 super interesting gardeners who I'm hoping will participate and 'bare it all'….and if you choose to participate, please remember to send your "Chosen 7" a Tweet/Poke/email/or something to let them know they've been nominated!
.
1.  Andrew Keys  with Garden Smackdown
2.  Barbara Wise with Be Wise Gardening
3.  Matt Moore with WaspKid Diaries
4.  Brenda Haas with BGgarden
5.  Christine with Idora Design
6. Claire Splan with Alameda Gardener
6.5 Patrick Fitzgerald with Fitzgerald Nurseries
7. and last, but not least, a hysterical Englishman with EastSidePatch