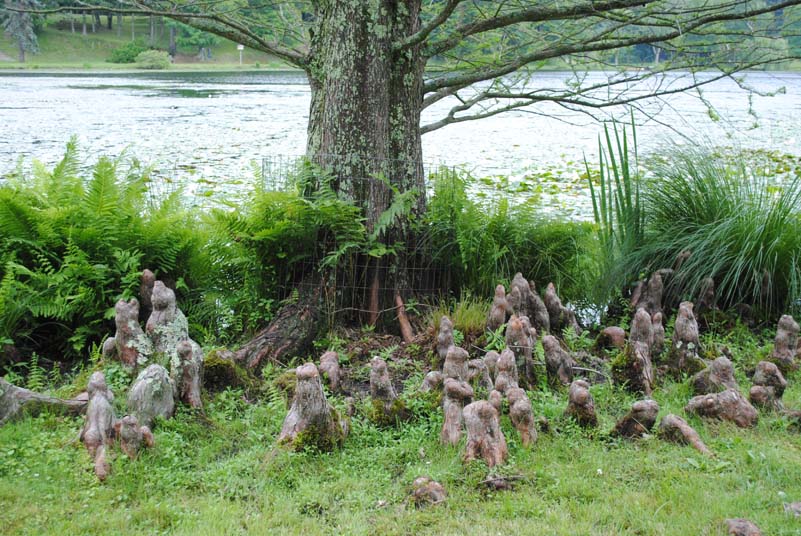 While visiting New York's Innisfree Garden last summer, I saw something that I've never seen before – the 'knees' of a tree.  Yes, that's what they're called!
From what I've gathered, this is unique to cypress trees that are planted near water.  The roots growing under the water send up woody projections, called knees. What's the purpose?  Scientists aren't 100% sure. Perhaps they're a way to supply oxygen to the roots?  Perhaps they help stabilize the tree in soggy, wet soil?  Either way, they're pretty cool to see!
Want to see more?  Click here to read about trees that grow nipples!  I kid you not.