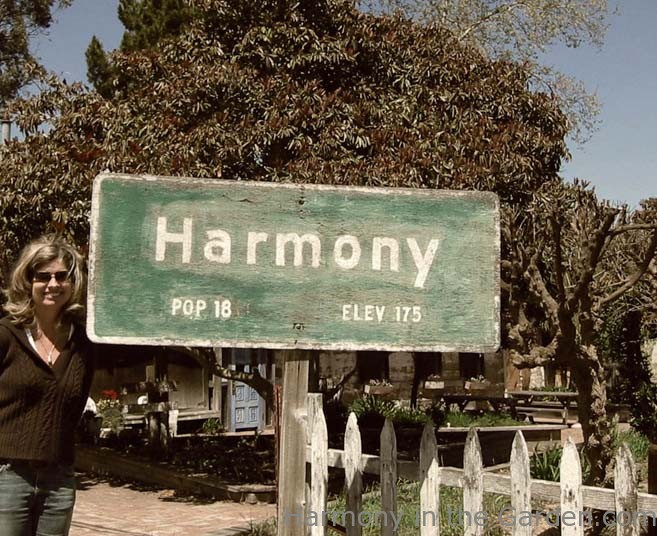 Many years ago I lived in San Luis Obispo, along the central coast of California, and loved visiting the tiny nearby town of Harmony.  And by tiny, I mean tiny!
I found this photo the other day and it really struck home how much the word Harmony has been woven through my life since those long ago visits.
The name of my garden design business is Harmony in the Garden, which is something I strive for, not only in my garden, but all aspects of my life.  It's also the impetus behind all of my designs, no matter their style.
'Harmony in the Garden' is also the title of the column that I write for Horticulture Magazine, where I share different aspects of design and how to implement them in your own garden.
I'm also excited to announce that I'll be writing my second book this summer with the same title – 'Creating Harmony in the Garden – Simple Strategies to Wake a Weary Garden'.  I'm particularly thrilled about this and can't wait to finish (if you're interested in learning more, sign up for my quarterly newsletter – located in the sidebar).
And finally, it's the title of the talk that I'll be giving at the San Francisco Garden Show – next Sunday, March 25th at 1:00.  If any of you are attending the show this year, make sure to stop by – I'd love to say 'hi'!
Wishing you all much Harmony in your own lives!