.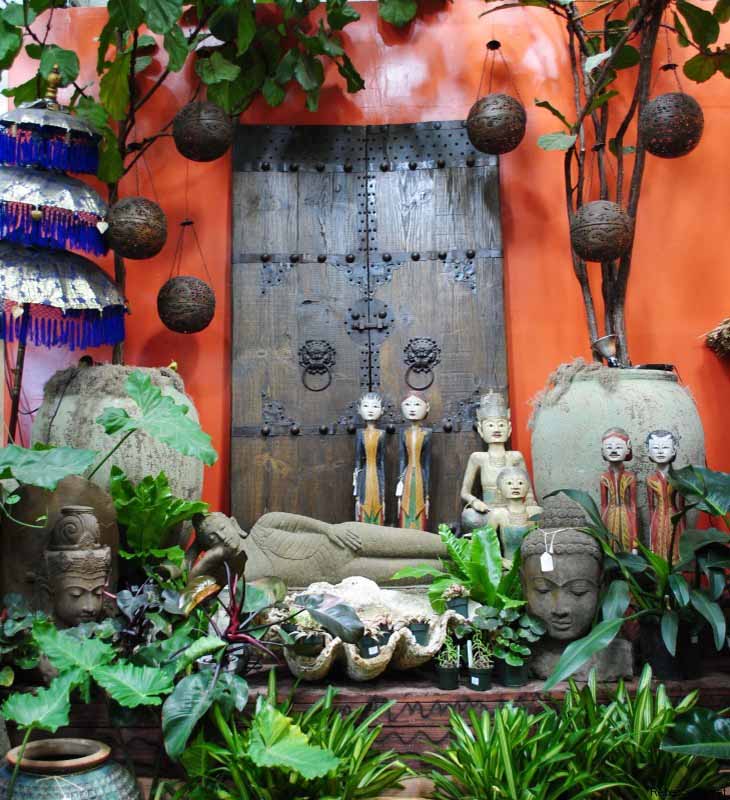 Do you ever walk down a busy street and you see a hint of something cool peeking out from the doorway of a building, and you just KNOW something good is about to happen?  
Well that's what happened to me the other day when I was in San Jose and stumbled upon Green Design Indoor and Outdoor Plantscape.
,
First of all, anything that says 'Green' in the title grabs my attention, coupled with the word 'Design' – and I'm all theirs.  
After finding and chatting with one of the owners (a sweet Vietnamese woman – one of 7 siblings who own this shop) and getting a brief tour, she gently lets me loose with my camera, saying "Take your time, enjoy, I'll be up front when you're done".  
She must get this a lot.
This is SO much more than just a garden shop.  This is the brainchild of her brother, Thai Pham, a landscape designer and entrepreneur.  
And you can tell a designer is behind this shop – from the artfully placed Spirit House, lush plantings and bright umbrellas.
.
…to the massive living orchid & philodendron wall and impressive stone fountains…
.
…to the Vietnamese water puppets and Buddhas just waiting to be placed in your garden.
.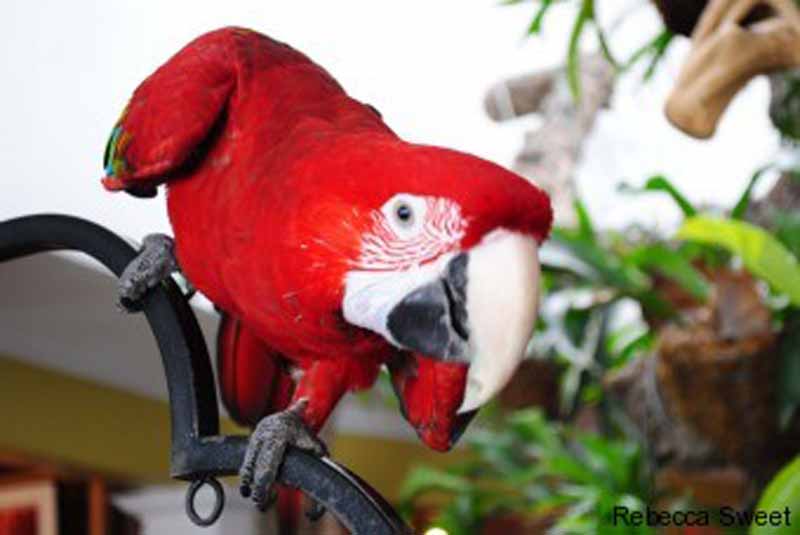 .
And as if the ambiance wasn't captivating enough, there's several gorgeous (and friendly) parrots throughout the store just waiting for you to come by and talk with them.
,
.
.
But WAIT – there's MORE!  After I was finished, thinking I had seen everything, she tells me to drive down the road a few blocks to their new nursery.  NURSERY?  How much excitement can my brain take for one day?
So I hop in my car and drive to Thai's 3 month old nursery where I'm blown away, yet AGAIN, by their artfully displayed plants (all for sale to the public).
.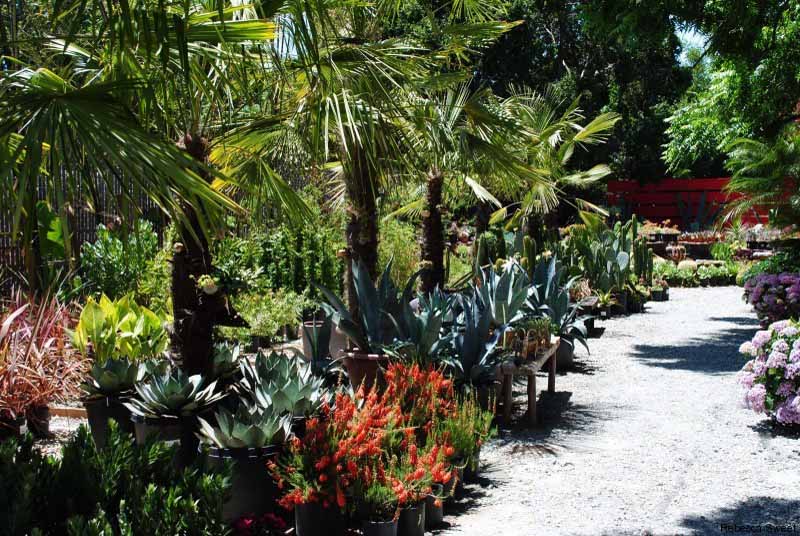 .
.
In the nursery you'll find a mix of plants that are well adapted to California's dry climate, as well as those that add a more 'tropical' flair to the landscape.
.
.
.
.
.
.
.
And everywhere you look there are a designer's touches – like these artfully placed potted plants on giant stone planters, baskets hung with Spanish Moss to resemble giant jellyfish in the trees, or dried palm tree fronds made into plant holders (I LOVE this idea!)
.
Everywhere you look there are beautiful plants and beautiful THINGS to put among your plants.
.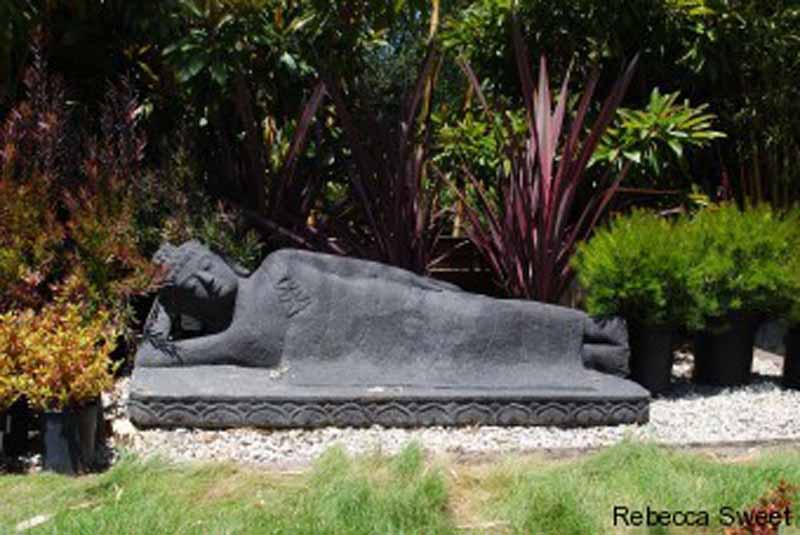 But to me the most interesting thing was finding out a little about the owners – when talking about their nursery, they're so full of exuberance and pride!  
They told me that after coming to America from Vietnam 20 or so years ago, their father instilled in them strong work and educational ethics, having them pick up newspaper delivery jobs to help save for their college.  They all had this job and woke up at 3:00AM each morning (365 days/year) to deliver papers.  And each of the 7 siblings graduated college.
.
On top of that, just 6 months ago this nursery was nothing but an empty parking lot and was a gathering spot for many homeless people, filled with graffiti and trash.  
For the next 3 months they scrubbed away the graffiti, picked up tons of trash, hauled in pea gravel and set about making this a dreamy destination.  In 3 MONTHS!!  I can only imagine the pride their father must feel for his children!
So next time you're in or around San Jose I guarantee it'll be worth your time to stop by for a visit – just make sure you give yourself enough time to appreciate all that's here!