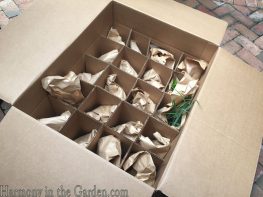 I'm finally able to catch my breath after my big move, and now that the suffocating summer heat has passed and I can think and write clearly again!   It's been a hot, hot summer with temperatures averaging in the 100's for weeks on end (definitely not the norm, locals assure me, as they see me slowly begin to lose my mind.)
And while some of the plants that I hauled all the way up here have melted away in the heat, the vast majority patiently remain in their containers, waiting for me to find a permanent home for them in my new garden.
As the final installment of my seasonal Drought Buster series (click here to read about Fall, Winter, and Spring) I thought this would be a great time to tell you about the incredible plants that have survived months of blistering temperatures.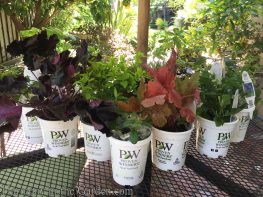 Since I do a fair amount of writing for various publications, I'm often sent samples of plants to trial. Growers do this hoping to obtain feedback from various zones around the country before introducing their new babies to the public (and, of course, a little positive PR never hurts either!)
As you can see from the photos, sometimes I'm sent a lot of plants. Which is perfect, as I divide them between many of my long-time clients the Bay Area (zone 9), my mother's garden in Meadow Vista (zone 8b), and in our family's garden in Lake Tahoe (zone 6b.) We've had pretty ideal testing grounds in Northern California as we've had years and years of harsh growing conditions; seemingly endless drought, followed by an insane amount of drowning rain this past winter, and now this summer's unrelenting heat.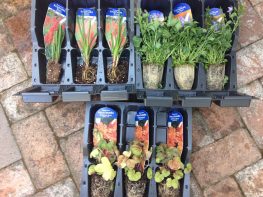 I rarely write about plants that I've only trialed for a few months, as only time will tell just how hardy they'll end up being (annuals excluded, of course.)
Most of the plants that I'm featuring here have been in the ground for a few years, which also means they're most likely now easily found at your local nursery (or at the very least, online.)
So with that said – here are my favorites that I heartily recommend!