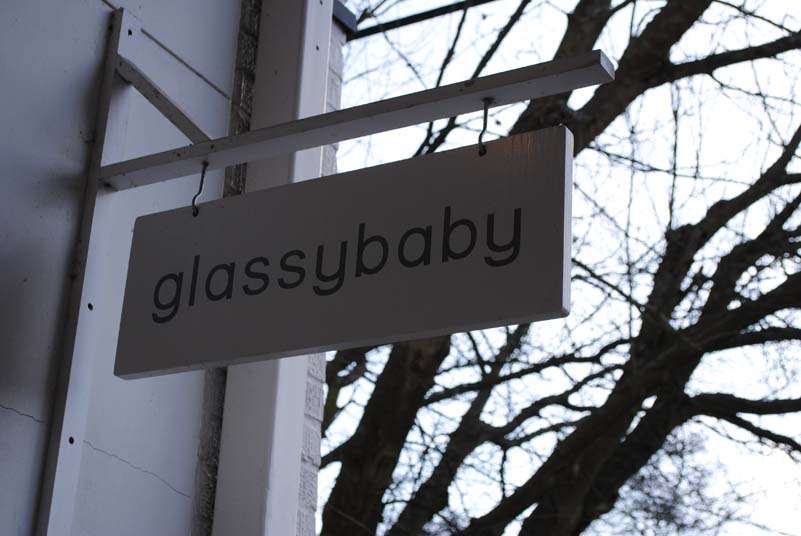 Having three good friends and two of my favorite clients going through various stages of cancer right now, I'm particularly aware of kindhearted people and companies who are making an effort to help others.  Which is why I've become a huge fan of Glassybaby.
While very well-known throughout Seattle (seen on the tables of at least half of the restaurants I visited, and on countless windowsills everywhere) these little candleholders are making their way throughout the entire country. And I'm honored to add a few to my own windowsill.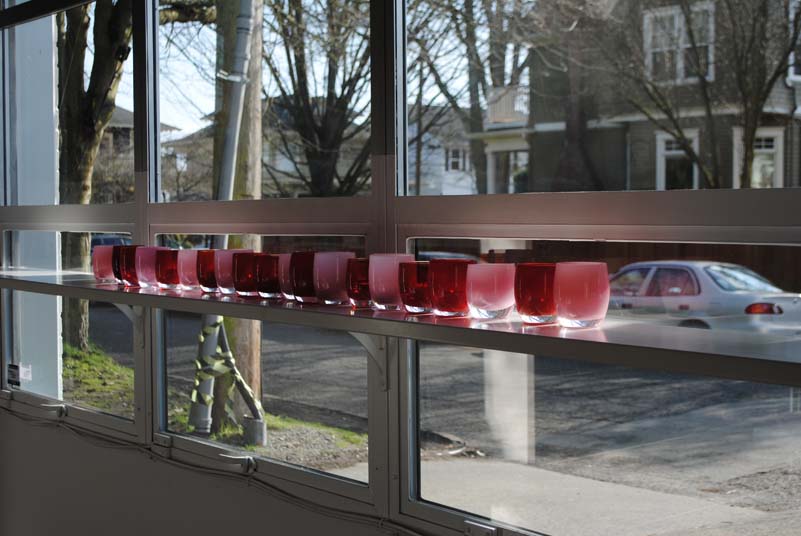 While recently visiting Seattle, I was lucky enough to tour this sweet little glassblowing shop and to find out a little more behind it's history.  It began in 1998 by Lee Rhodes, a mother with three small children, who was undergoing treatment for a rare form of lung cancer. At her suggestion, her husband was taking glass blowing lessons as a welcome distraction from the ever-present emotional stress.  After bringing home a small glass cup he had made, and dropping a tea light candle into it, inspiration hit.  The effect of the light was so peaceful and healing he began to make more of the candle holders.  Soon Lee's friends began asking for them, and history was born.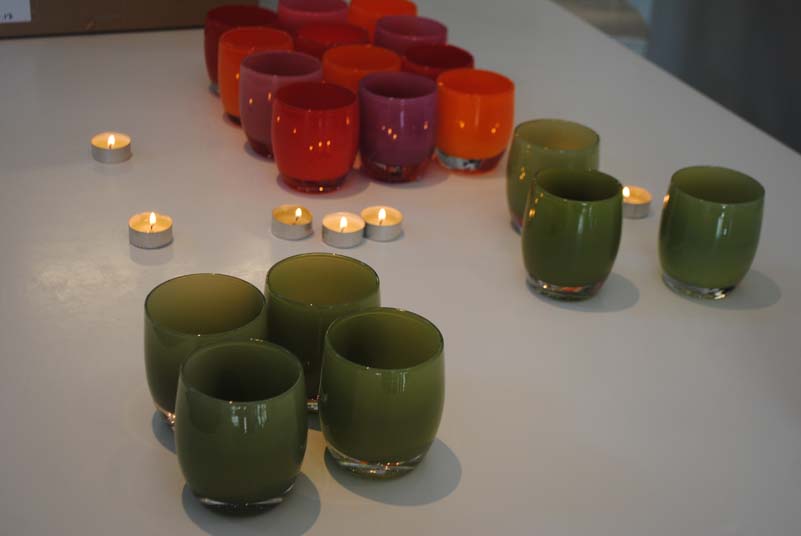 While undergoing chemotherapy and spending so much time in the hospital, Lee befriended some of the other patients who were also going through similar struggles.  Only they had additional problems besides the cancer – finances.  Some would miss their chemo appointments for reasons as simple as they were unable to find transportation to the hospital or to find someone to care for their children.
Lee never forgot these women.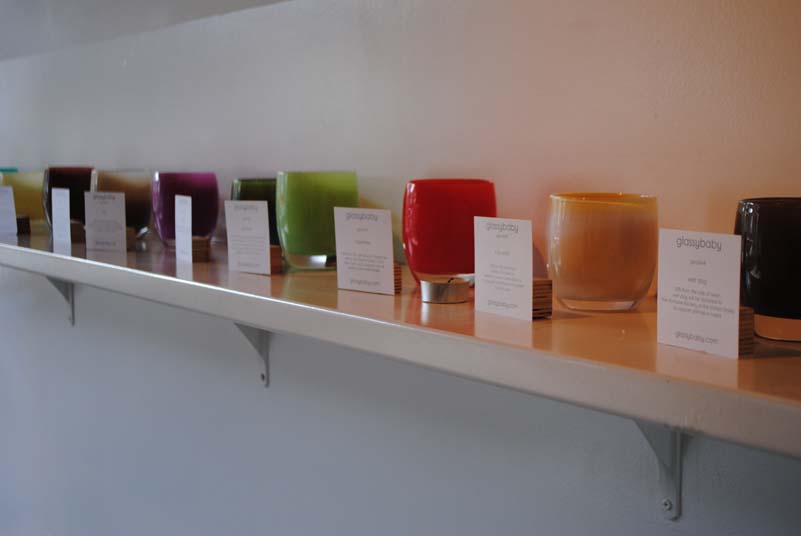 After her cancer went into remission, she started her business selling these candleholders, naming it Glassybaby.
And to help patients like the ones she had met, her goal was to donate 10% of all revenue to a charity benefiting cancer care for those with little or no insurance.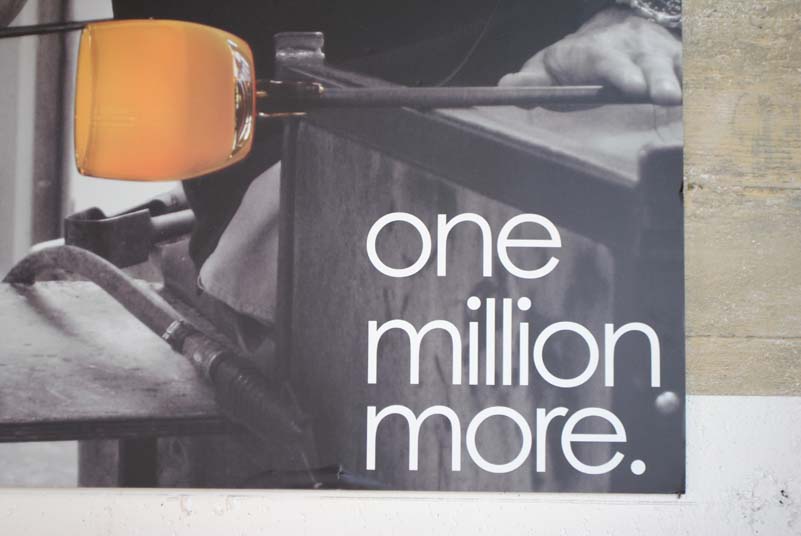 I was particularly struck by this poster hanging on a wall.  Their original 10% donation has now grown to over a million dollars given away to various charities.
I can only imagine the pride Lee and others who work at this company must feel, knowing how much they have helped their community.  In addition to the original charity, each season a new charity is chosen to correspond with a specific candle color.

You can this most the impressive list here.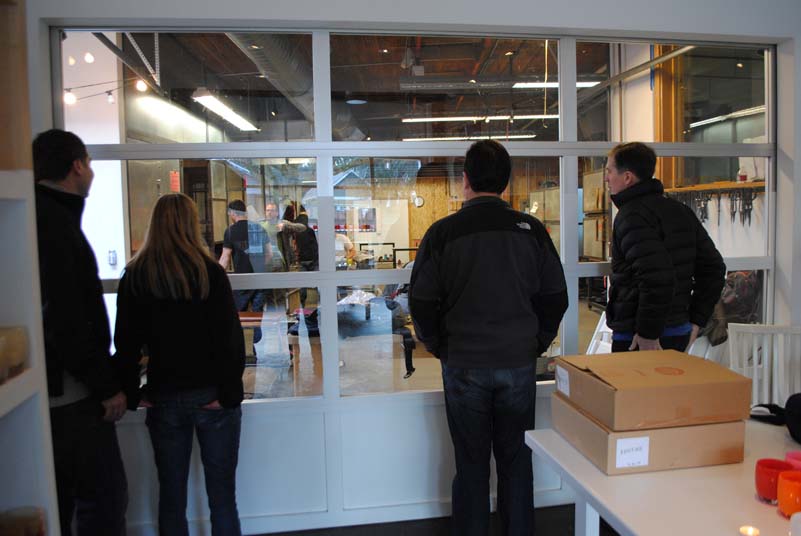 One side of the small shop is a giant glass wall where everyone gathers to watch the candle holders being made.
It's mesmerizing watching the glassblowers hard at work, dancing their own version of a choreographed ballet as they deftly move from one stage of the process to another.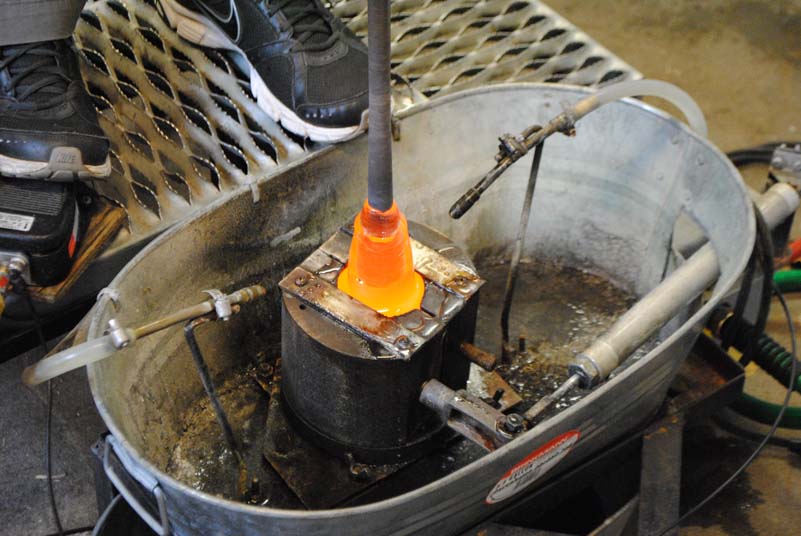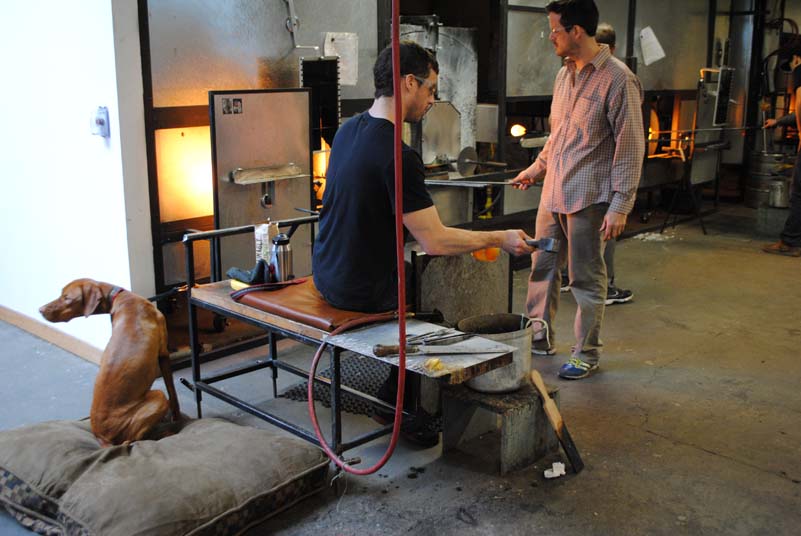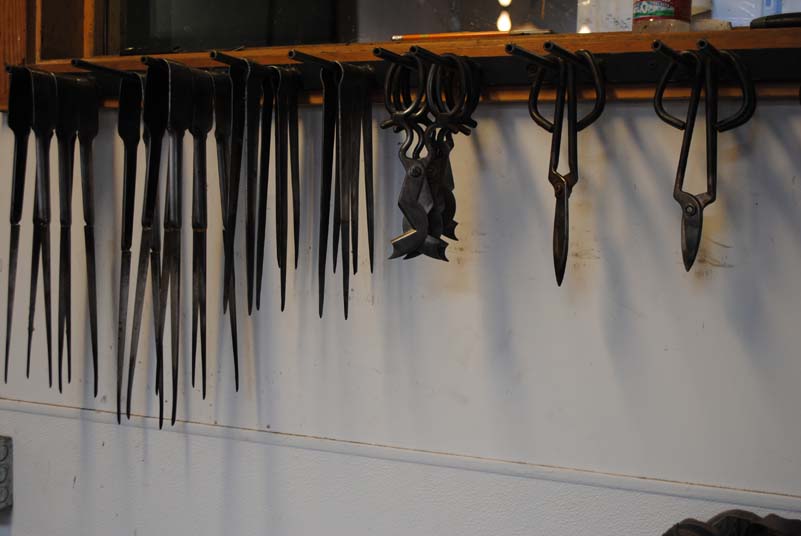 They sum it up best:
It takes 4 glass artists, 3 layers of molten glass, and 2 thousand degrees to make just 1 Glassybaby.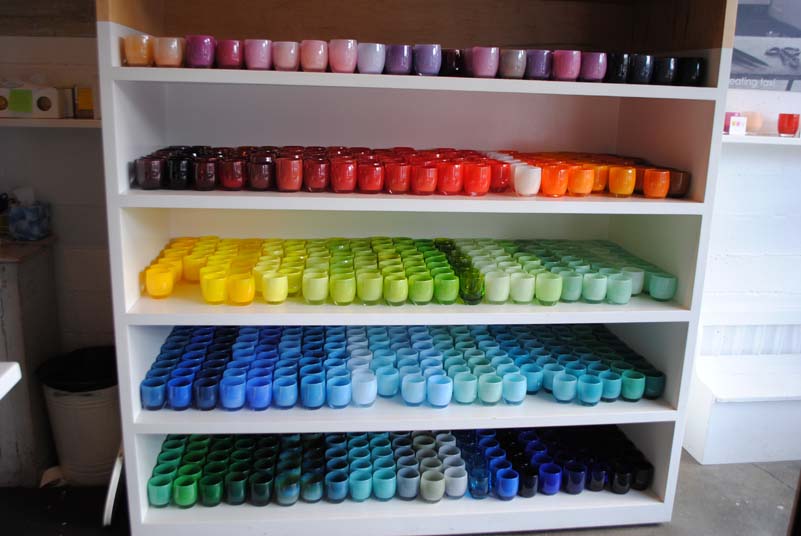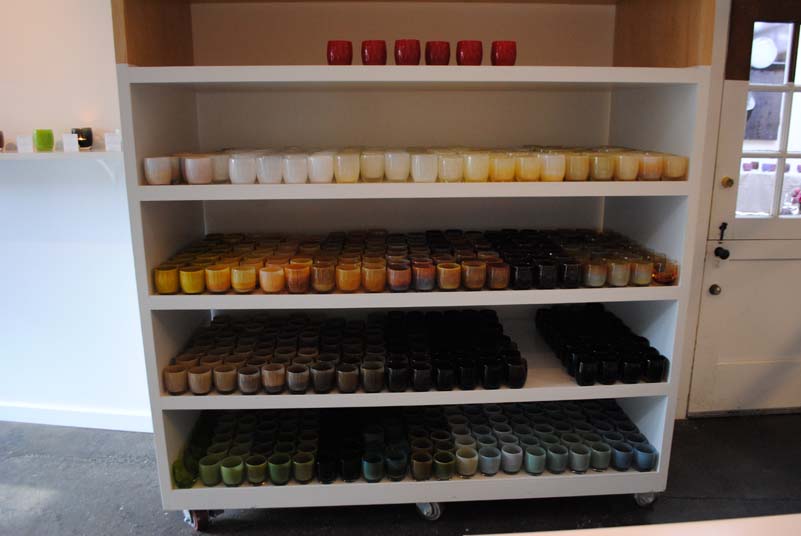 Choosing a color was just about impossible, but after deliberating for what seemed forever, I finally decided on 'Frog Hunting' (love the names, too!)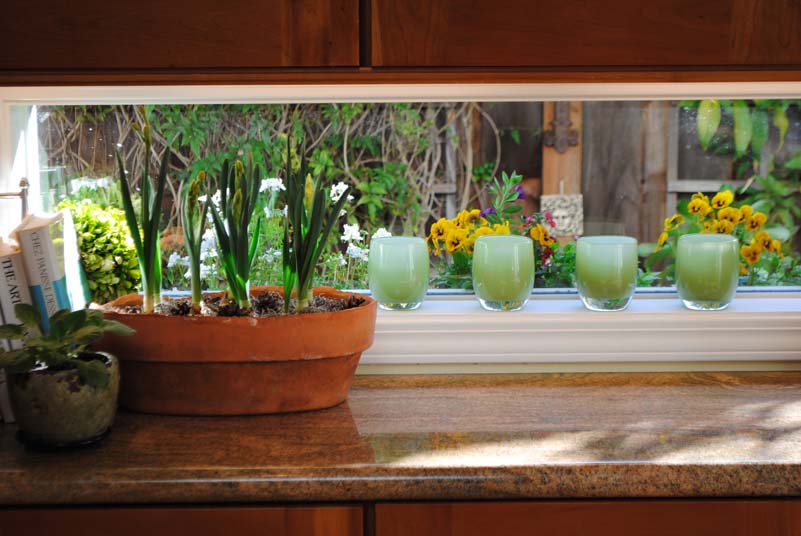 Am I happy with my choice?  Absolutely!
And now I'm looking around my house at all my other empty windowsills and the wheels are turning….