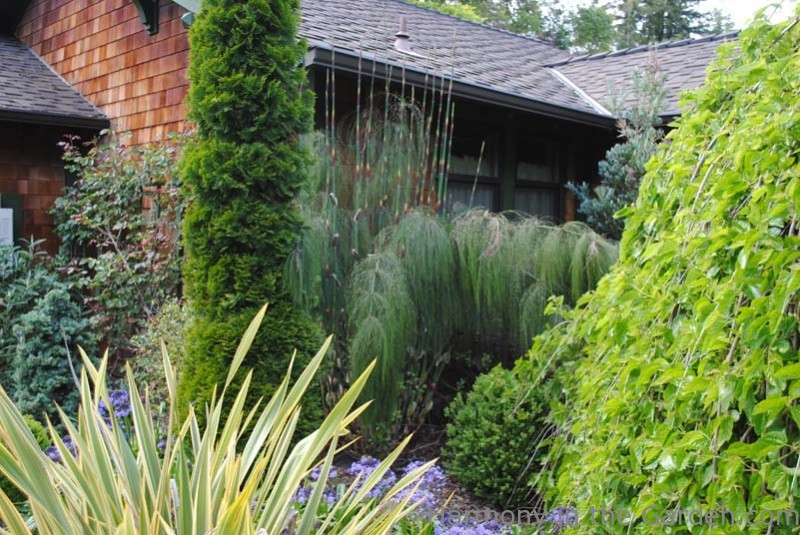 Welcome to the Garden Designers Roundtable, where designers from around the world participate in monthly discussions about all things gardening. The topic for this month is Texture.
As many gardeners already know, gardening appeals to all the senses.  Not only do our eyes visually benefit from our creative efforts, but equally important are a garden's tastes, delicious scents and gentle sounds.  The sense of touch, while equally important, is often ignored.  Why?  Many gardeners aren't exactly sure how to use texture in their gardens.  Sure, anyone can plant a soft and touchable Lamb's Ear along a border, but  I'm talking about using a plant's texture to work for you – to achieve higher-level effects.  Here's a few examples….

1.  Tricking the eye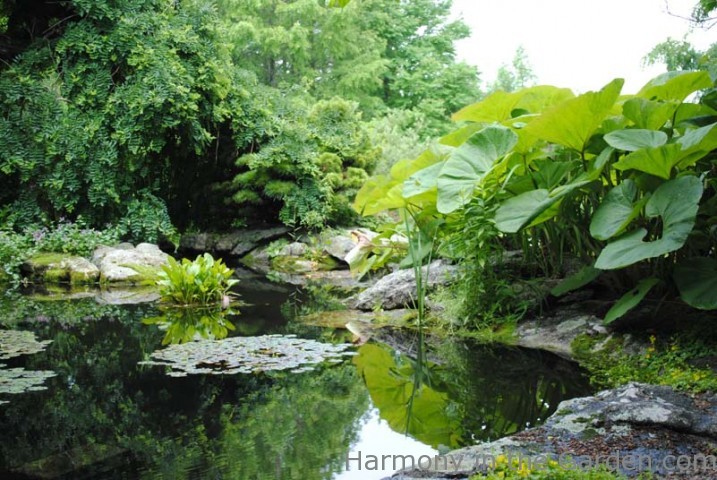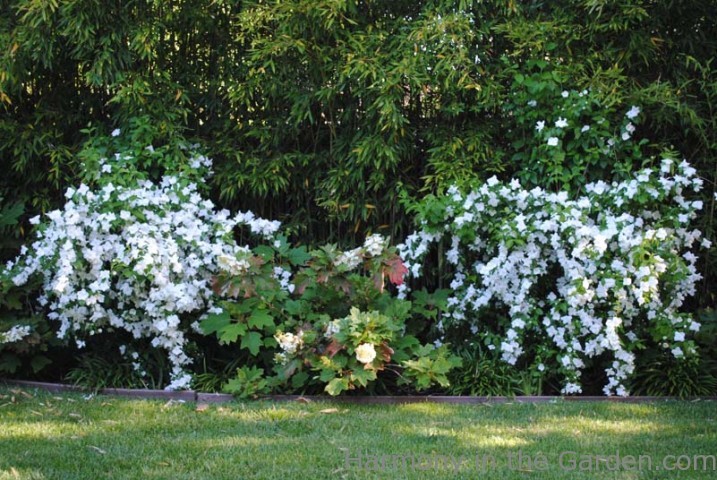 Did you know that you can actually use the texture of a plant to visually trick the eye into thinking a space is larger or smaller than it actually is?   For example, if you have a garden that is quite expansive it can tend to look a little overwhelming as the eye doesn't know where to start.  Creating intimate rooms and spaces in large gardens are often a challenge.  One way to create a sense of intimacy and bring a large space down in scale is to use several plants with bold and coarse textures.  Examples might be Rhododendrons, Gunnera or Viburnum.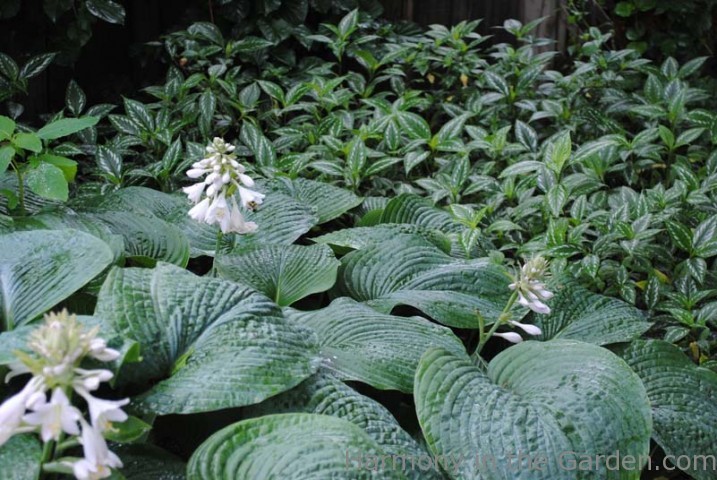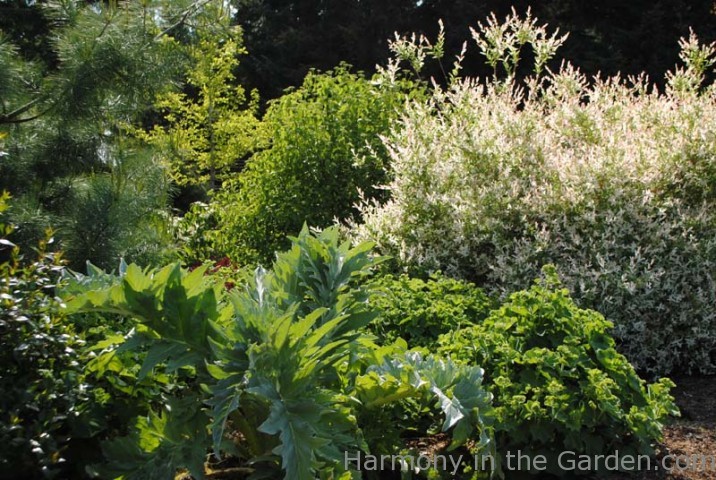 On the contrary, if your garden is on the smaller side, with the use of finely textured plants you can create the illusion of more space.  How?  Plants with small, feathery leaves or flowers (such as Lavender, Maidenhair Fern, Bamboo or Wood Aster) have a light and airy feel, and can visually recede into the background.  Place a plant with bold and coarse foliage in the front and voila! – your small space looks a little larger.
2.  Changing the mood of the garden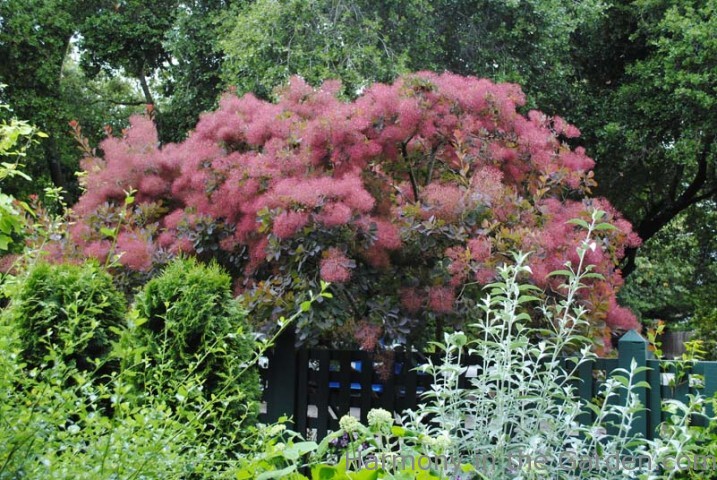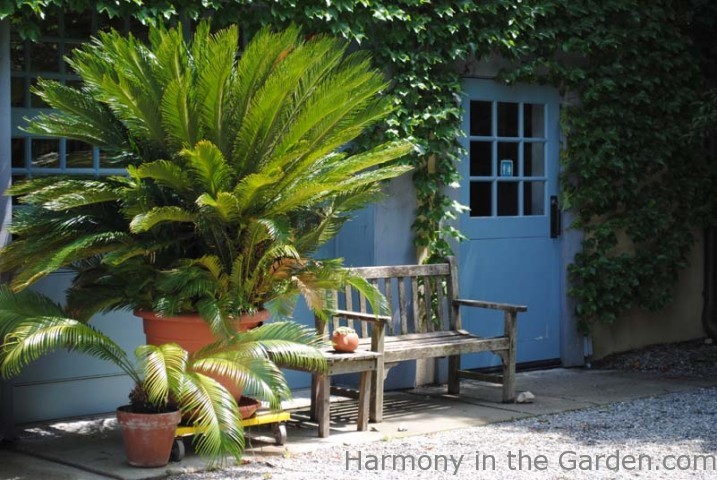 Yes, a plant's texture can also set the mood of a garden.  For example, many bold and coarse plants tend to have a tropical feel, like ornamental Banana plants, Cannas and Angel's Trumpets. However there are also many tropical-looking plants that are just as happy in colder climates, such as Cottinus, Coral Bells and cold tolerant palms.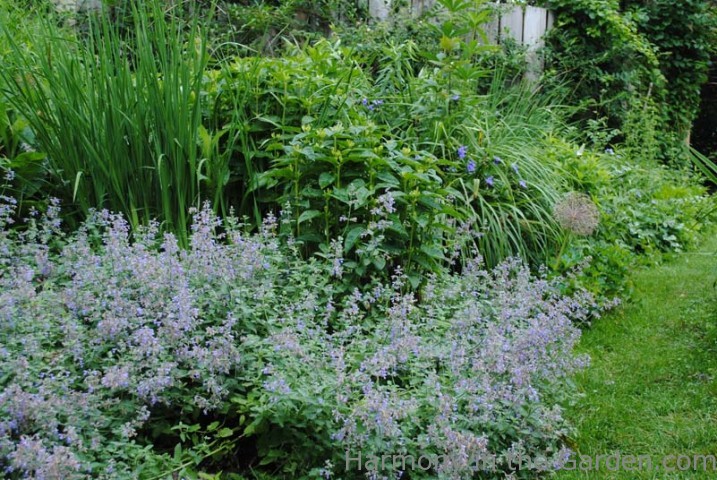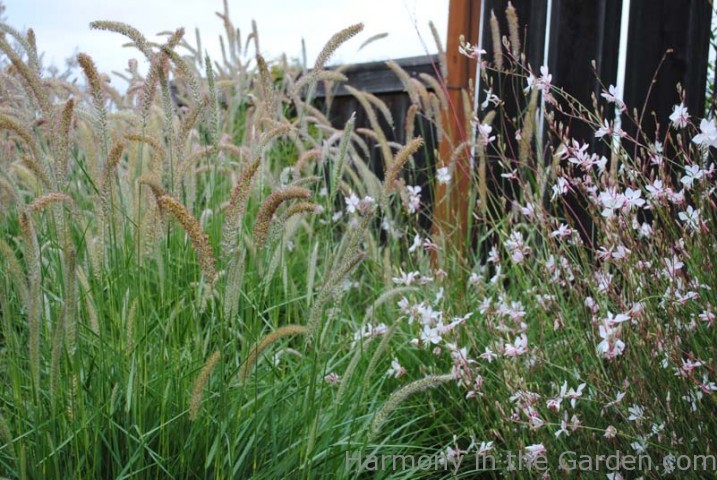 On the contrary, if you're wanting to create a garden with an English or cottage feel to it, remember to include fine textured plants such as Spirea, Coral Bells (yes, this was mentioned above, but while the leaves are bold the flowers are as airy as they come!), Cottage Pinks and many grasses.
3.  Creating Harmony with Texture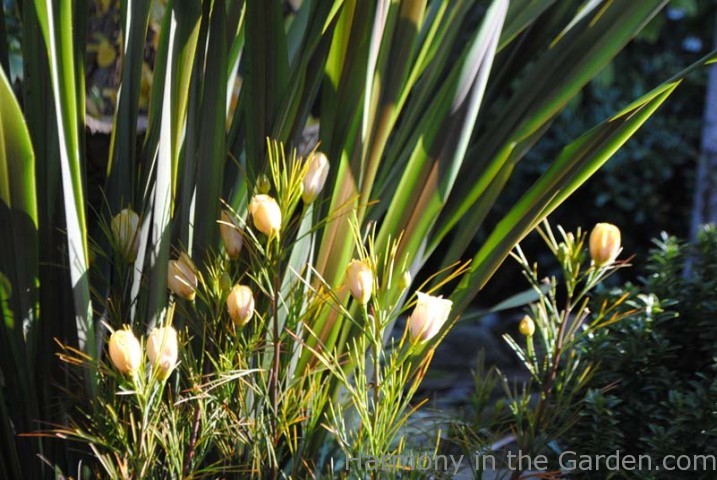 A common way to add harmony in the garden is to repeat a few chosen colors throughout, commonly referred to as color echoes.  But echoes can also be created with other plant features, including texture.
For example, look at the foliage of this phormium and how the spiky, sword-shaped leaves echo the wispy foliage of plant at its feet.  In addition to the texture echo, the shades of olive green are also repeated in this planting scheme. When you can include two echoes in one – all the better!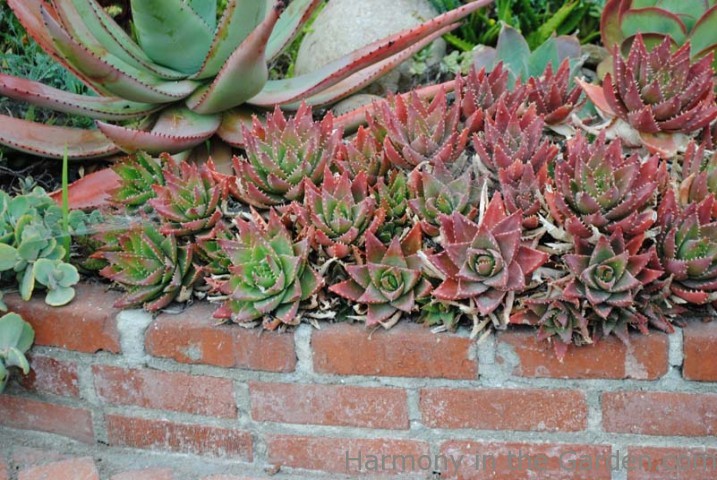 Take the concept of echoes one step further by repeating a plant's texture with nearby hardscaping.  For example, the bumpy foliage of both of these aloes perfectly complements the roughness of  the brick.  Again, not only are the colors repeated, but so is the texture.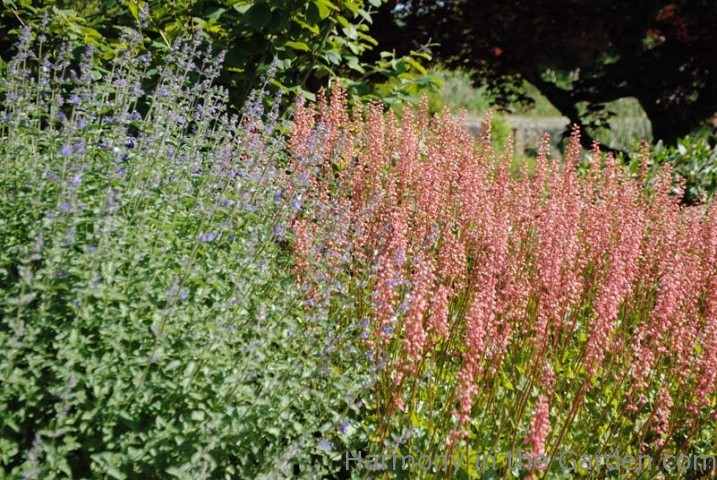 When using texture in your garden, here's a tip:  too many plants with fine textures creates a fuzzy blur, while too many bold and rough plants can be claustrophobic.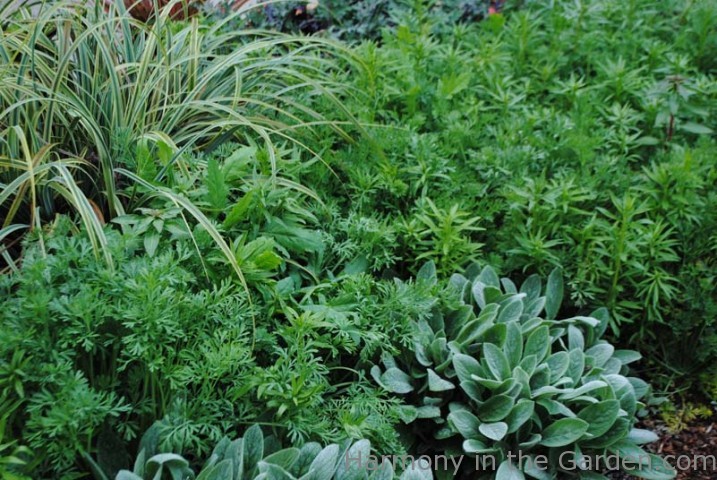 If you can keep your planting beds balanced with a ratio of  1/3 fine texture to 2/3 coarse, your garden will sing with harmony!

Thanks for stopping by today, and please make sure to visit the other members of the Roundtable to read their thoughts on Texture in the garden!
Thomas Rainer : Grounded Design : Washington, D.C.
Pam Penick : Digging : Austin, TX
Lesley Hegarty & Robert Webber : Hegarty Webber Partnership : Bristol, UK
Douglas Owens-Pike : Energyscapes : Minneapolis, MN
Deborah Silver : Dirt Simple : Detroit, MI
David Cristiani : The Desert Edge : Albuquerque, NM
Christina Salwitz : Personal Garden Coach : Renton, WA
Andrew Keys : Garden Smackdown : Boston, MA