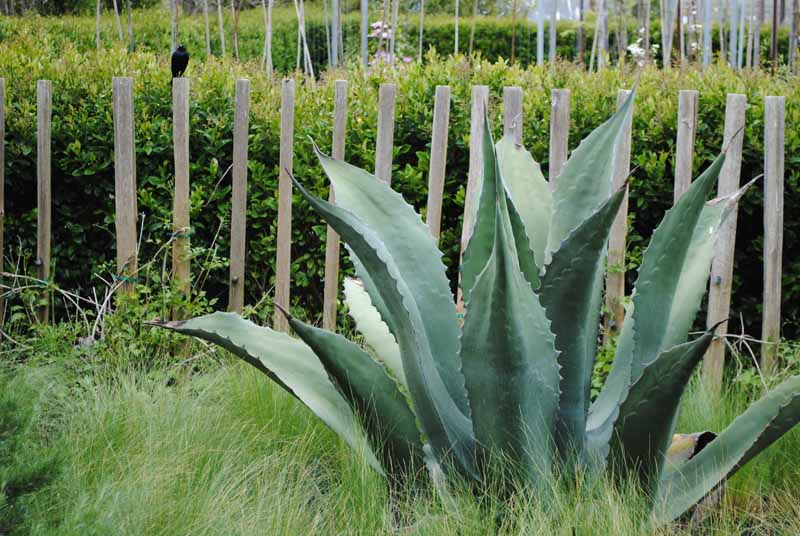 The topic of this month's Garden Designer's Roundtable is sharing my favorite 'must have' plants with you.  Easy!  I grabbed a pen, sat down in my comfy chair and began to list my favorites.  Time ticked by and after awhile I realized I had at least 50 choices so far, with no end in sight.  I clearly needed a different approach or this would be the longest post in history.
So instead, today I'm going to tell you about one of my favorite colors to use in the garden (and why) and share some of my favorite plants within that color palette.  So what are my favorite plants?  Those within the blue-green category!
I adore blue-green plants!  Why?  Not only is it one of my favorite colors, but when used in a garden (which so often consists of a zillion shades of green), the 'blue' in these plants allow the 'greens' to stand out and shine just a little brighter.  Not only that, the blue adds depth to an otherwise flat arrangement.  I'll try to explain…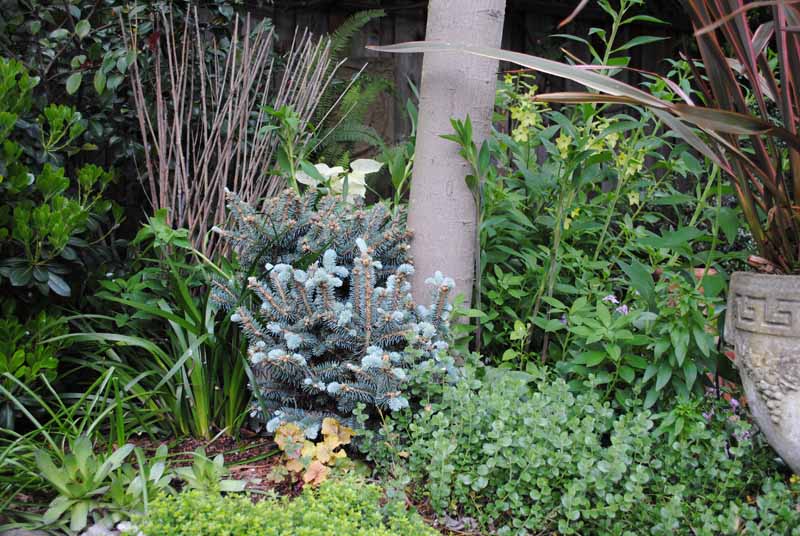 Using a color scheme with analogous colors (those next to each other on the color wheel) creates harmony.  Harmony can be described as a pleasing arrangement of parts forming a consistent whole.  If you look on a color wheel you'll see that blue-green works so well with light green and dark green because 'green' is the shared color.  Yet the blue in it allows the plant to visually recede, adding depth to the planting bed. Blue is one of several 'cool tones', which generally tend to recede in the landscape.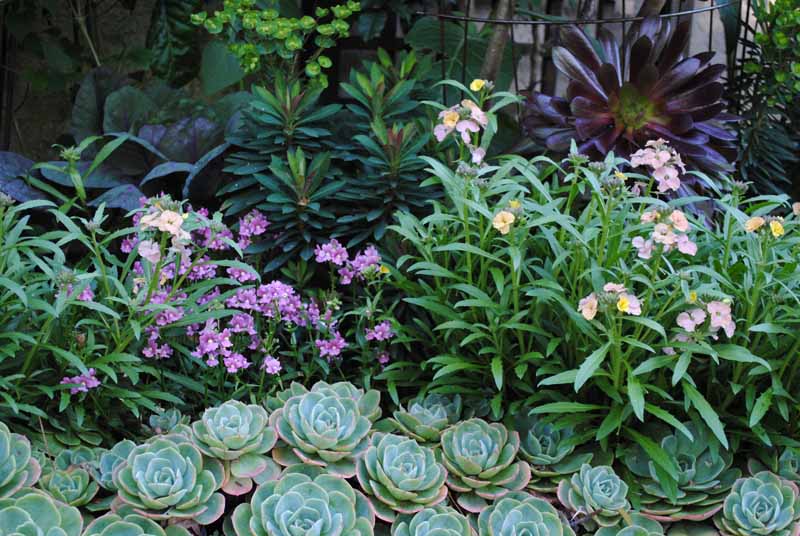 If you want to take this one step further and make things even more exciting, use the analogous colors of green, light green, and blue green and then mix in their complementary color – maroon (my 'other' favorite color to add to the garden).  The maroon color, when used sparingly, can either act as a pure accent color or, if chosen with more neutral shades in it, can provide perfect balance to the color scheme.  Maroon is one of several 'warm tones', and visually, these colors tend to move forward in the garden.  Voila!  Adding blue-green and maroon to the zillions of shades of green in a garden and you've now created depth!
Below are some examples of my favorite blue-green plants to use in the garden.  Some have more green in them, some have more blue, but they all 'pop' when used in the garden.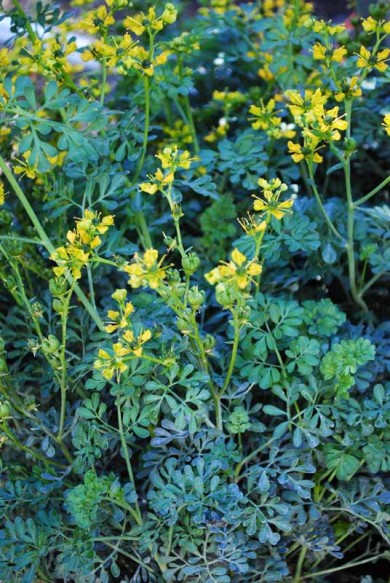 /
In addition to my own favorite plants, please stop by the other participants in this month's posting!
And if you didn't know already, we have some fantastic guest posters this year, starting with today's guest Nancy Ondra!
[http://www.youtube.com/watch?v=Iq0QLbJr9yo]
Nan Ondra : Hayefield : Bucks County, PA
Andrew Keys : Garden Smackdown : Boston, MA
Christina Salwitz : Personal Garden Coach : Renton, WA
Genevieve Schmidt : North Coast Gardening : Arcata, CA
Ivette Soler : The Germinatrix : Los Angeles, CA
Jocelyn Chilvers : The Art Garden : Denver, CO
Laura Livengood Schaub : Interleafings : San Jose, CA
Lesley Hegarty & Robert Webber : Hegarty Webber Partnership : Bristol, UK
Rochelle Greayer : Studio G : Boston, MA
Susan Morrison : Blue Planet Garden Blog : East Bay, CA