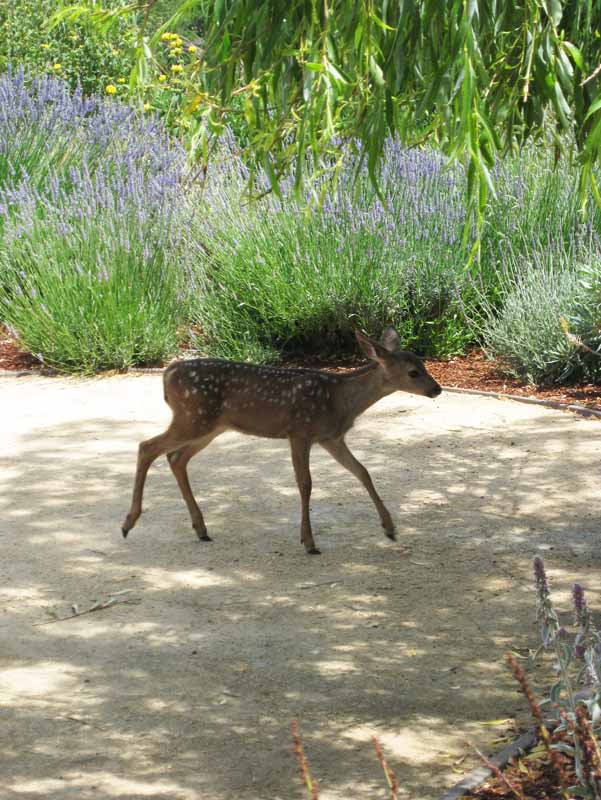 Sure, it's tempting to title this post Deer-Proof Plants or something of that nature but truth be told, deer will eat just about anything when they're hungry.
And not only that, they're some of the craftiest animals around when it comes to sneaking into your garden.  The second you leave your gate open, they let themselves in and prune your roses to the ground.
Instead of fighting this constant, never-ending battle with deer I've found it much easier to accept them as part of the landscape and to design gardens around them.
Yes, it can be done!
Please join my fellow garden designers and me in this month's Garden Designers Roundtable where we discuss Designing with Deer.

1.  General characteristics of deer-resistant plants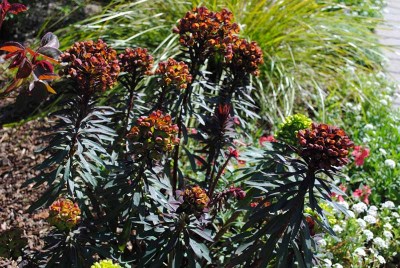 Generally speaking, there are a few common characteristics that deer-resistant plants seem to have: their leaves tend to be fuzzy (Lambs Ears), very aromatic (rosemary), thick & leathery (Pride of Madera), thorny (berberis) or contain some sort of irritant or sap (euphorbia).
However, it's not that simple.
Even a well-known deer-resistant plant might be delectable to a particular deer that frequents your garden.
And as if that wasn't frustrating enough, certain varieties within a deer-resistant species (salvia or ceanothus, for example) might be left alone while others are delightfully devoured.

It basically boils down to experimenting with plants a few at a time until you learn what's on the top of your local deer population's menu. What works for your friend across town may not work for you.

2.  Design Strategies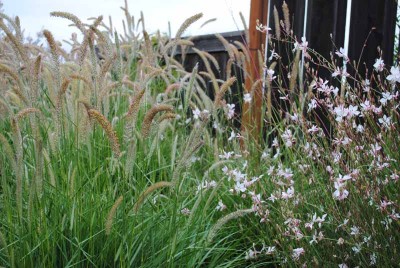 1.  When designing a new garden that I know is teeming with hungry deer, I first begin by experimenting.
My goal is to learn about the deer in the specific area – what they like and what they don't like.
If it's a very large property, I'll buy a few of each variety that I'm testing and set them out in the open for a week or so. After a few days, I'll undoubtedly have my answer.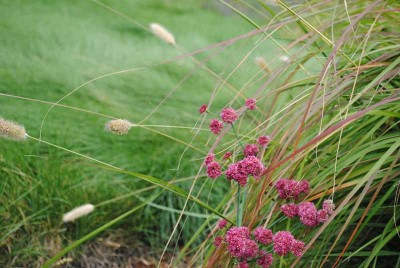 2.  I also play the 'numbers game' when designing gardens with deer by using a large number of plants – not only different species but different varieties within a species.
That way, if a deer develops a taste for a specific plant (and they will!) the garden isn't left with a giant, unsightly hole. I can easily fill the devoured plants in with another variety that I know is deer-resistant.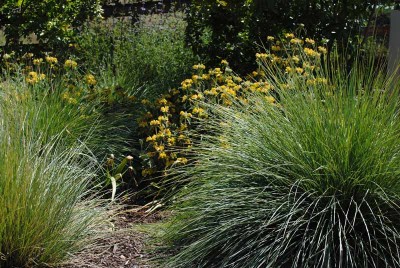 3.  When designing a garden with plants that might taste good to a deer,  I'll surround them with others that are known deterrents.
This strategy also works well for younger plants that need to have a few years' growth under their belts before withstanding nibbling deer.
If I'm planting a ceanothus or manzanita, for example, I might surround it with euphorbia (which irritates deer with its milky white sap).
That way, I'm giving the new plants a little extra 'insurance' until they can grow a bit taller and tougher, able to better withstand curious, grazing deer.

 3.  Successful Deer-Resistant Gardens
Many people seem to think that having a deer-resistant garden means they'll end up with something boring, with a limited plant palette, and little to no color.
Personally, I  love this type of challenge as I can't wait to see the look on their faces when I show them the diversity they can have.  Here are some examples of successful gardens that I've designed over the years, all completely open to marauding deer.
4.  Plants I've had success with in my zone 9 gardens: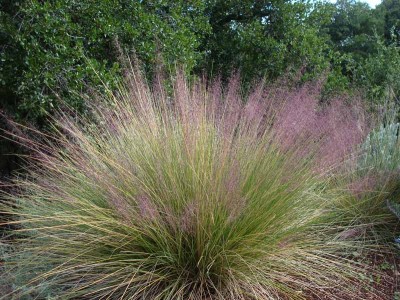 I can't begin to tell you what the deer in your area will or won't eat (you'll have to asses that using the strategies mentioned above), but I can tell you what my own experience has been.
Over the years, I've had much success with achillea, artemesia, berberis (all varieties), calamagrostis acutiflora 'Karl Foerster', echium candicans (all varieties), chondropetalum elephantum, euphorbia (all varieties), callistemon 'Little John', many varieties of ornamental grass,  lavender (all varieties), miscanthus 'Morning Light', phlomis (all varieties), rosemary, teucrium prostratum, santolina coton, stachys byzantine and certain varieties of salvia.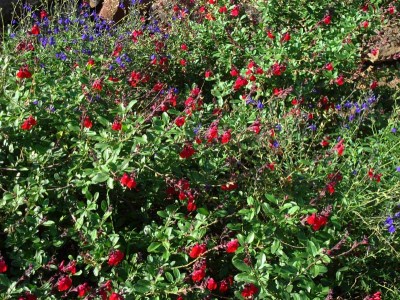 I say 'certain varieties of salvia', because while salvia is touted as being deer-resistant, there are some that have been more successful than others in my gardens.
The salvias that deer tend to leave alone are: s. clevandii, s. leucothe, s. gregii 'Nuevo Leon', s. uglinosa, s. spathacea, s. microphylla 'Hot Lips'.
The salvias that deer have eaten are s. grevii 'San Antonio', s. officinalis 'Purpurea', s. guaranitica 'Black & Blue'.
Go figure.

This is just a partial list, but to find out more I would highly recommend reading 50 Beautiful Deer Resistant Plants, by Ruth Rogers Clausen.  I've found her recommendations to be spot-on for Northern California.
Please make sure to stop my fellow Garden Designer Roundtablers, to read their thoughts on deer resistant gardens:
Genevieve Schmidt : North Coast Gardening : Arcata, CA
Pam Penick : Digging : Austin, TX
Christina Salwitz : Personal Garden Coach : Renton, WA
Susan Morrison : Blue Planet Garden Blog : East Bay, CA