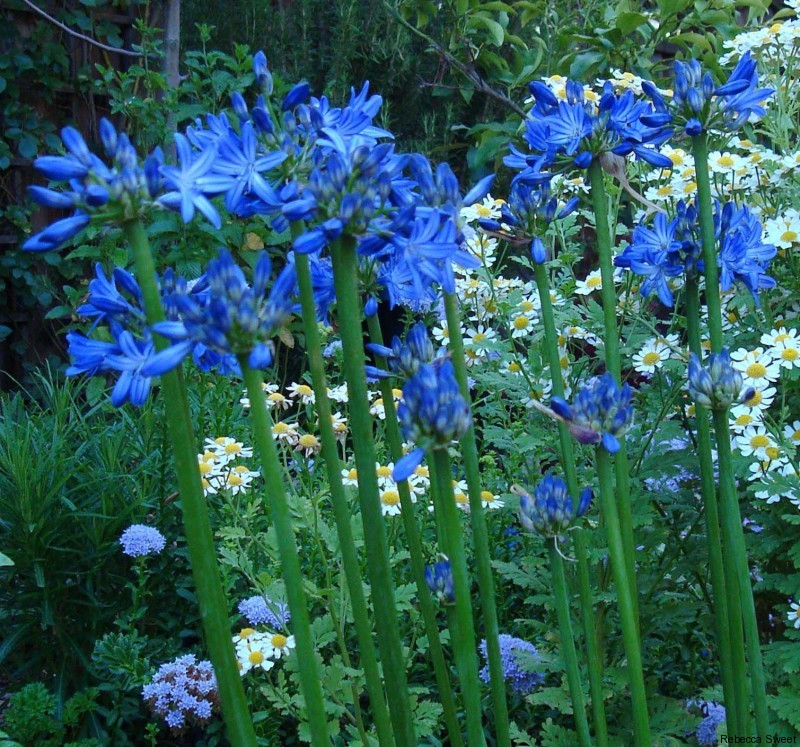 .
This topic for this month's Garden Designers Round Table discussion is 'Underutilized Plants', and is one that's very important to me as a Garden Designer.   As a designer, I definitely have my list of 'Faves' that I like to plant whenever possible.  Why are they my favorites?  It's usually a combination of reasons – they thrive in our area, have long bloom times, are deer resistant, they're low maintenance or have gorgeous foliage.  In a nutshell, they're tried and true and won't disappoint.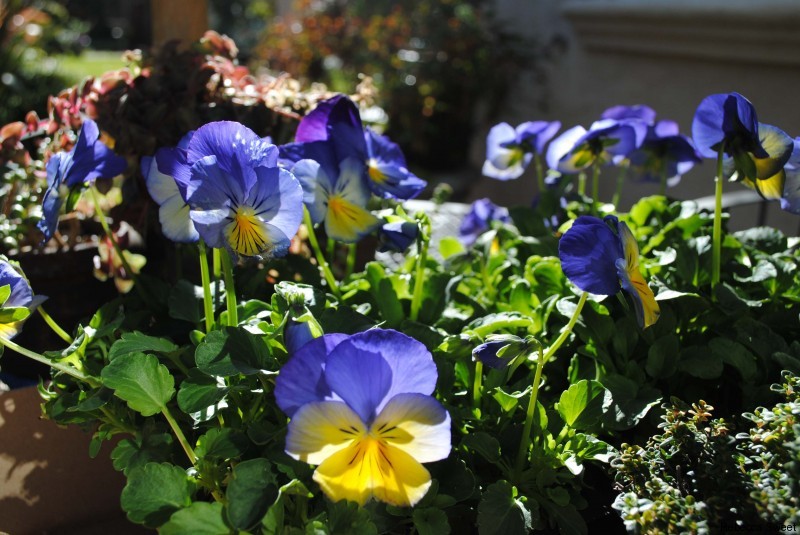 Unfortunately, many of these plants are underutilized in garden design.  It may be because they've 'fallen out of fashion', replaced with the latest and greatest variegated non-stop-blooming variety.  But usually it's because the growers have limited space in which to grow specific plants requested by retail nurseries and wholesalers.  In the Bay Area, for example, real estate is so outrageously expensive that the mere price of land is cost prohibitive to most growers and to make ends meet they simply have to grow the plants that will meet the latest fads.  Long gone are the days when a grower will set aside some land to grow their own list of favorites.  They simply can't afford to take a chance that a nursery won't buy their babies.
.
Here are some my own personal favorites which I've successfully planted for years.  While some might be stocked in retail nurseries, some may not and the nurseries or wholesalers might have to special order them for you. Yes, they may require some seeking out – but don't give up, they're definitely worth the hunt!
.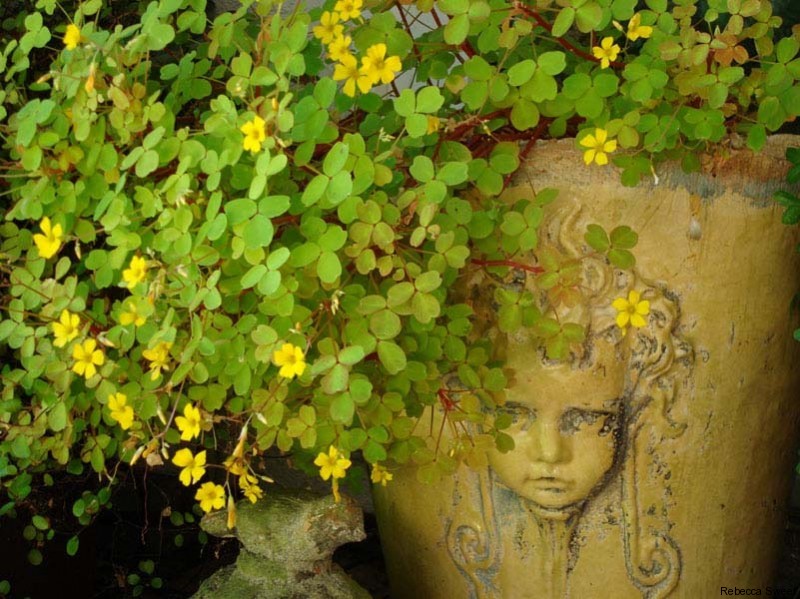 Oxalis 'Sunset Velvet'
.
Just say the word 'Oxalis' and most people go running!  This Oxalis, however, is nothing like it's thuggish cousins.  It's non-invasive and is the perfect container plant, providing year-round color in mild climates.  Not only are it's tiny chartreuse leaves and red stems to die for, but it has the added bonus of a zillion little yellow flowers that bloom off and on throughout the year.  Should it become a little leggy, just cut it back and watch it bounce right back to it's neat and compact form.  But don't throw those cuttings away, as they easily re-root, giving you even more of these wonderful little plants.  Zones 4-8
.
.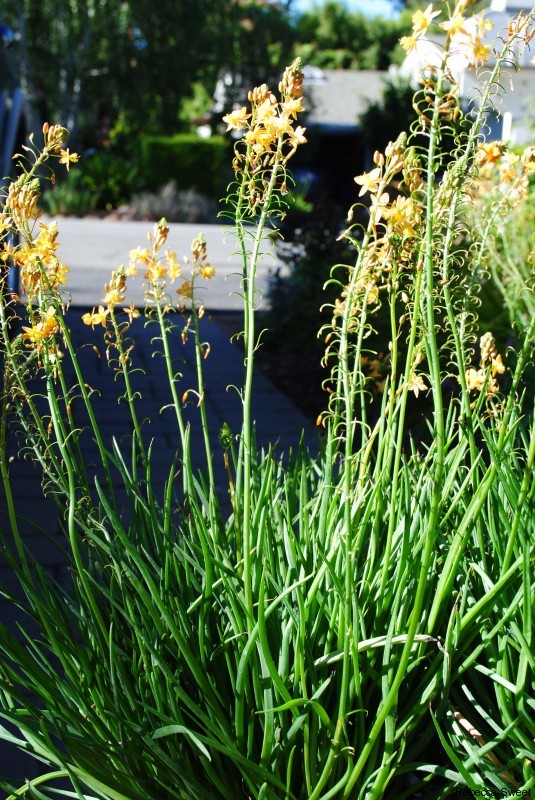 .
Cape Balsam (Bulbine frutescens)
.
This Australian native is another workhorse in drought stricken California.  Not only does it withstand relentless heat without blinking, but it seems the poorer the soil, the happier it is!  It has beautiful green 'tubes' for foliage, which is a welcome change to the abundance of grey foliage that so many drought tolerant plants have.  As if that weren't enough, for 6 months of the year it's covered with hundreds of orange-yellow flowers on tall and airy stalks.  Snails leave it alone, it doesn't spread aggressively, and it reliably returns each year.  It's also one of  UCDavis Arboretum's 'All-Stars' which only recommends those plants that can survive with minimal additional summer watering.  What's not to love about this plant?
.
.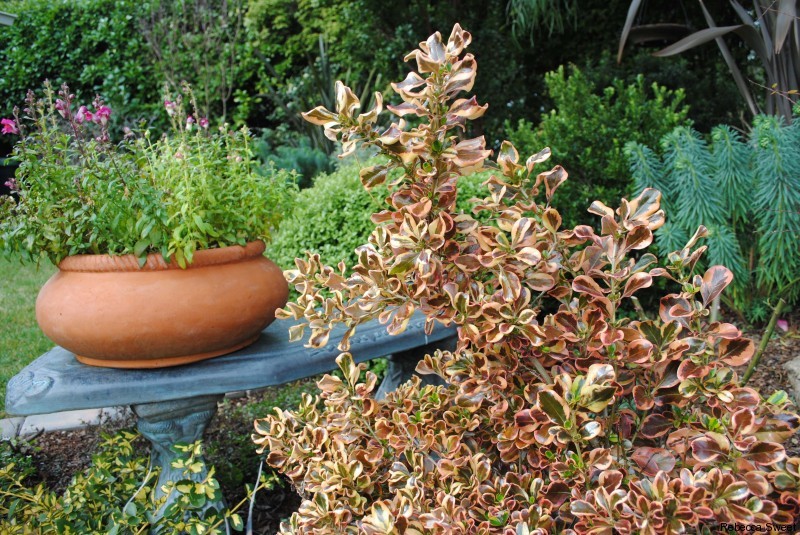 Mirror Plant (Coprosma repens 'Pink Splendor')
.
This evergreen workhorse never has a bad day. Snails don't like it, it's fairly drought tolerant, doesn't get diseases and it can withstand temperatures into the mid-20s without showing any signs of distress at all!  In fact, when the temperatures dip that's when the colors really stand out, turning brilliant shades of peach, orange and yellow.  It's the PERFECT filler in a planting bed. It grows fairly slowly to 6 x 6, but responds really well to pruning should you want to keep it smaller.  Hardy to 20 degrees.
.
.
.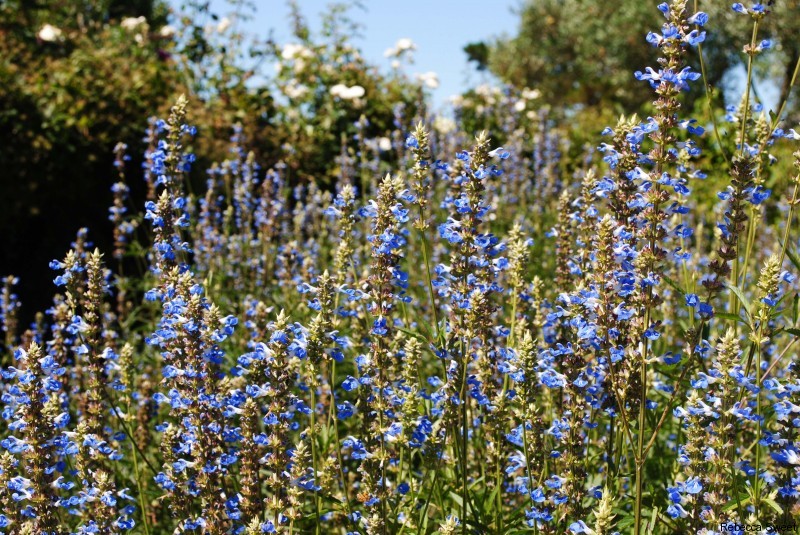 Bog Sage (Salvia ugilinosa)
Poor Bog Sage.  It's latin name sounds so close to 'uglinosa' (which I've heard people accidentally call it), and it's common name 'Bog' is so misleading.  True, bog sage can happily live with it's feet wet, but it can also happily live in a hot and dry environment, making it ideal for California. Beginning mid-Summer it sends up 6′ stalks of sky-blue flowers which beautifully compliment the abundance of yellow and gold Fall flowers (sunflowers, helianthus, goldenrod, rudbeckias) making it one of my 'go-to' perennials.  Hardy in Zones 6-10.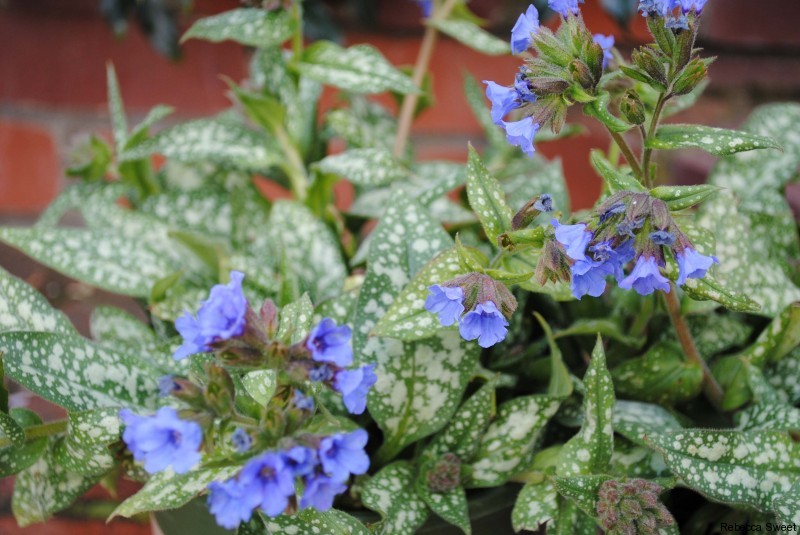 Lungwort (Pulmonaria)
.
This is one of my very favorite perennials to plant for late Winter interest. When I see Pulmonaria blooming, I know Spring is just a few weeks away!  Depending on the variety, it's leaves can be either be variegated with silver or solid green. The blooms come in different colors – from profuse clusters of little blue tubular flowers, pink, or a combination of the two colors.  And Pulmonaria will happily re-seed if they're happy, but never to the point of being invasive.  Hardy to zone 3
.
.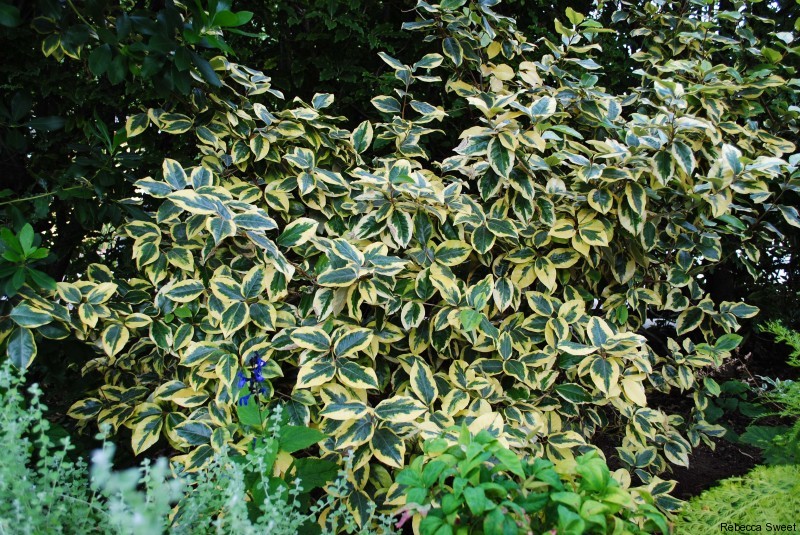 Silverberry (Elaeagnus ebbingei 'Gilt Edge')
.
One of my favorite tricks to brighten up a shady bed is with evergreen Elaeagnus.  It's common name is 'Silverberry', but I have no idea why as I've never seen a single berry on it!  It's new growth, however, has a beautiful silvery sheen to it before it turns it's sunny shade of gold.  This plant is one of my 'miracle workers' as it's happy in both shady or sunny beds, snail proof and drought tolerant. It wants to slowly grow to 8×8, but can easily be controlled with a little selective pruning.  Zones 7-11
.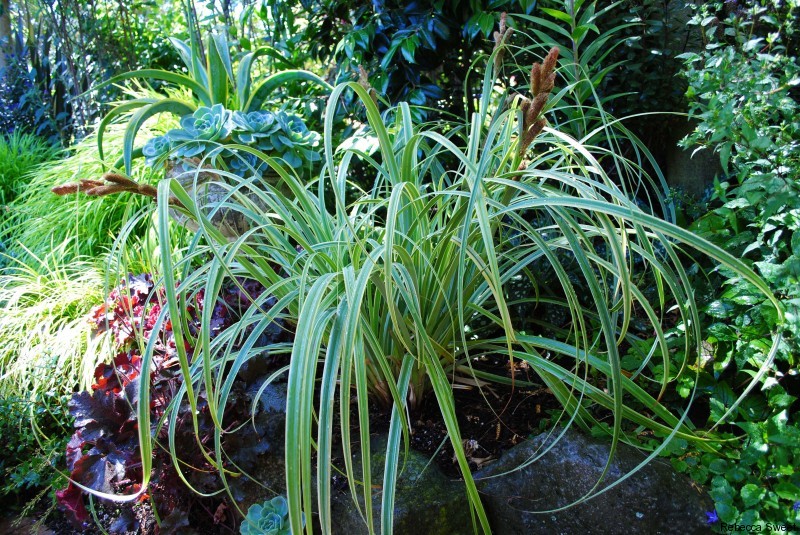 And last, but not least, is my very favorite carex of all.
.
Carex 'Rekohu Sunrise'
.
It's stunning every day of the year with it's  2′ long, thin curlique blades (resembling a girl's long pony-tails).
.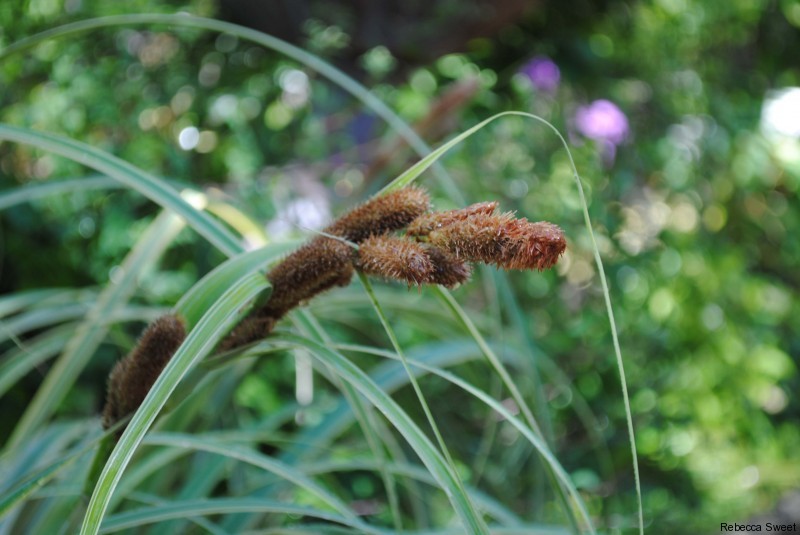 .
.
And in the summer, it has the most lovely brown seed-heads.  Growing to a tidy 2 x 3, and non-spreading this is a must-have grass in every garden.  Zones 8-11
.
.
.
I hope this has given you a new list of plants to seek out at a nursery near you!  Please visit my fellow bloggers for their own list of favorite underutilized plants….