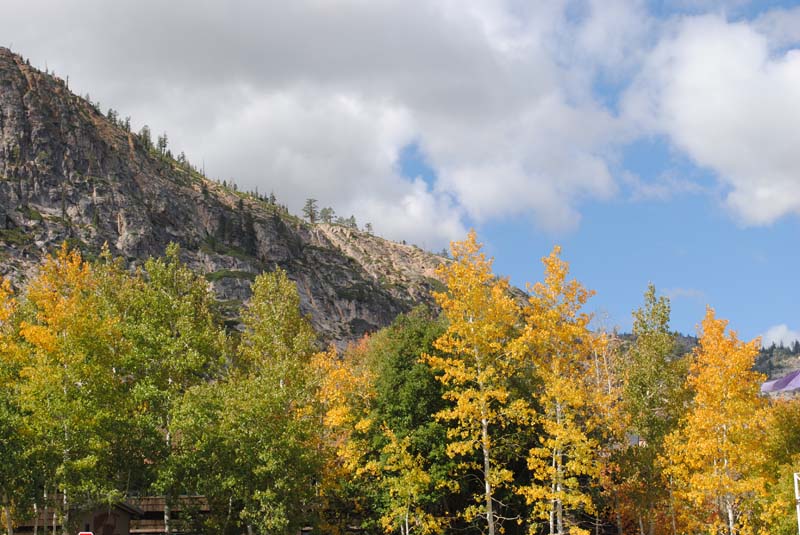 This month's topic for the Garden Designers Roundtable is Inspiration, and it took me all of 2 seconds to figure out what I'd write about.
Without a doubt, Mother Nature (the grandest Garden Designer of them all) provides me with endless inspiration. To see classic design principles perfectly implemented and naturally occurring fills both my heart and soul.
/
Sometimes, when stumbling upon something particularly awe-inspiring, I just pray that I'm able to take it all in so I can later translate it into a garden setting.  I truly feel that we, as garden designers, strive to copy what Nature effortlessly creates:  Balance, Color, Line, Scale, Harmony, Texture…Perfection.
The following are some examples of the natural beauty I see, and how I interpret them in garden settings:
1.  Limited Color Palette The limited color palette of this Lake Tahoe meadow is truly spectacular.  The vibrant purples and yellows create a peaceful and harmonious flow.  I've attempted to create the same feeling in this mediterranean garden by judiciously using shades of just a few colors: orange and lavender.
2. Drifts of Form Sometimes simplicity is best.  What's more tranquil than the simple repetition of puffy clouds, a lake's ripples, or stick-straight icicles? Its the repetition of form that creates this serene feeling and can be duplicated in the garden using plants with repeating foliage shapes.
3. Drifts of Color In this lupine meadow the main colors you see are the neon purple against the clear blue lake and sky, creating a cool and calm effect.  In a garden setting, I focused primarily on the color purple and planted large amounts of various lavenders to complement the deep green of the surrounding hillsides. The limited but expansive use of consistent colors create a very uncluttered and calm effect.
The magnificent vineyards of Sonoma Valley are another example of drifts of color (or 'swaths').  Though not naturally occurring, they inspire me nonetheless, as shown by the cool blues of these succulents. Mass plantings, especially in large spaces, create such an impact!
.
.
4.  Meadows The natural meadow on the left has many  types of grasses with different heights, bloom times and colors.  When I create a meadow garden for a client, I don't just use a single grass, but rather plant many varieties of grasses and blend them together for a more natural look.
Also in meadows, you'll find several types of flowers – most of which have tall and wiry stems, similar in form to their surrounding grasses.  I can't think of a logical reason for this other than Mother Nature has great aesthetic taste.  In contract, imagine a giant hibiscus mixed in with a meadow – it wouldn't exactly 'blend' now would it?
5.  ContainersMy favorite containers are those that look like they're made out of objects found on a hike (or at least look as if they are)…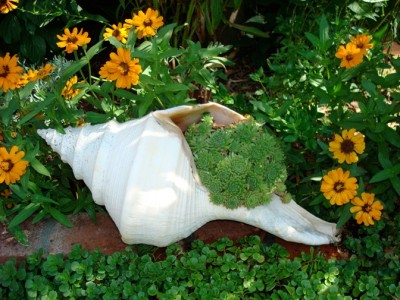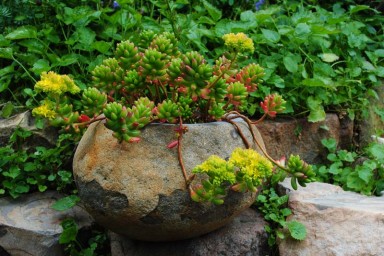 6.  Garden Art Heck, even my 'garden art' is influenced by nature…
.
7.  Spectacular Fall Color (yes, even here in California!) In October, the Aspens at Lake Tahoe never fail to take my breath away.  Because fall foliage is always a delightful surprise, and the perfect transition into fall, I always plant trees and shrubs that provide more than one season's worth of interest.  Some of my favorites are Japanese Maples, Crepe Myrtles, Chinese Pistache and Chinese Tallow Tree.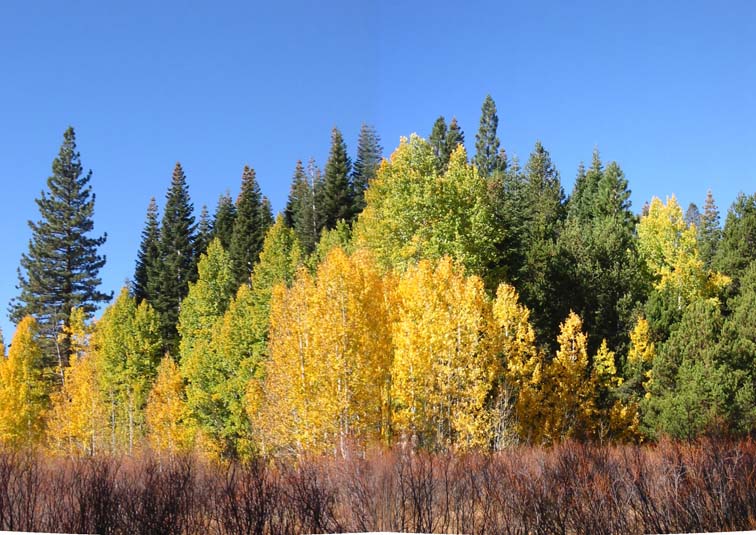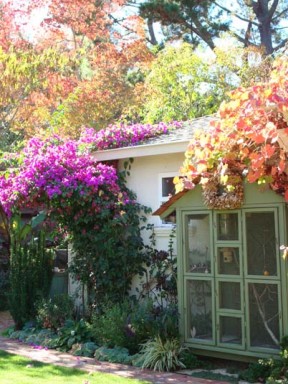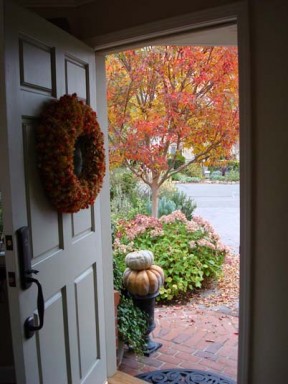 /
/
/
/
/
/
/
/
/
Walking out of your front door to fall color like this is a beautiful daily reminder of the changing seasons!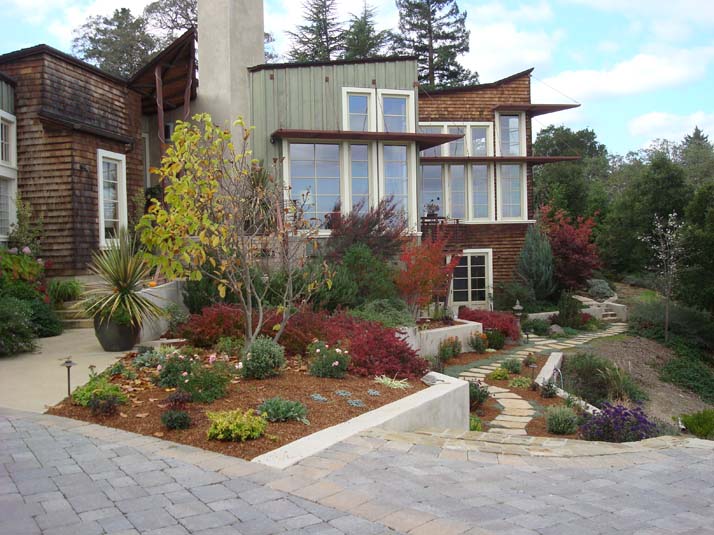 .
And don't forget to read the other members of the Garden Designers Roundtable to see what inspires them!  You can find their links here:
Andrew Keys : Garden Smackdown : Boston, MA
Carolyn Gail Choi : Sweet Home and Garden Chicago : Chicago, IL
Douglas Owens-Pike : Energyscapes : Minneapolis, MN
Ivette Soler : The Germinatrix : Los Angeles, CA
Jocelyn Chilvers : The Art Garden : Denver, CO
Lesley Hegarty & Robert Webber : Hegarty Webber Partnership : Bristol, UK
Pam Penick : Digging : Austin, TX
Rochelle Greayer : Studio G : Boston, MA
Susan Cohan : Miss Rumphius' Rules : Chatham, NJ
Susan Morrison : Blue Planet Garden Blog : East Bay, CA
.
.
.
.
.
.
.
.
.