.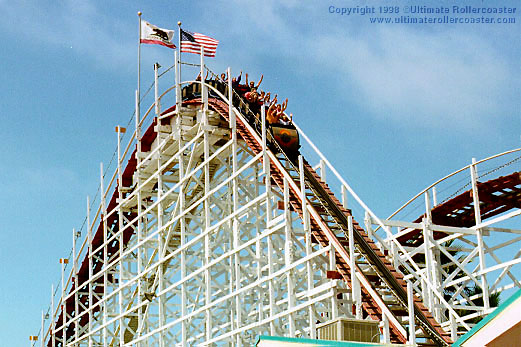 This summer has been a roller coaster of excitement, panic, energy, exhaustion, confidence and doubt – all stemming from co-authoring my first book.  While I've always wanted to write a book, I never thought it would really happen. But earlier this year everything changed when Roger Waynick at Cool Springs Press contacted Susan Morrison and me to see if we'd be interested in writing Garden Up! together.
.
From the moment we said 'Yes', handed our ticket to the guy in the booth, picked just the right seat and tightly buckled ourselves in, we've been enjoying the ride of a lifetime.  As we're approaching the end of the ride (with our manuscript due in 2 1/2 weeks),  I've been marveling at where we've started and where we've ended up – all in just 4 months.  As with all journeys, from the moment I set pen to paper (more like from the moment I bought my first laptop, charged the battery and began) I've learned so many things along the way.
.
As I looked around on this roller coaster, I noticed lots of friends on the same ride, some right ahead of us and some right behind us – and I thought it might be fun to ask them if they had any tips they've learned along the way that they'd like to share with future first time authors. Boy, did they!  Here's what a few of us 'First Time Authors' would suggest to anyone thinking of writing their first book.  Enjoy!
.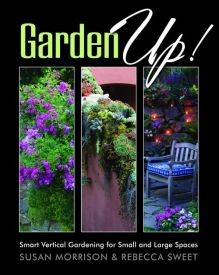 Susan Morrison, creator of Blue Planet Garden Blog, is co-author of Garden Up! Smart Vertical Gardening for Small and Large Spaces, (along with me!).  The book will be available February 2011.  Here's our tips:
.
Rebecca's Hot Tip #1
When the paperwork is signed, but you're not quite at the point of writing your first word, make sure you've made your Costco run and your cupboards are stocked FULL! Trust me, you won't have a spare second to feed your poor family and you'll be glad you bought that 100-pack of  burritos!
.
After you've made your giant Costco run, go out into your garden and make sure your plants are fertilized, mulched, pruned, staked, irrigated and dead-headed because you won't be spending time out there like you used to!  Just say a 'Hail Mary', sit back, and see just how 'Low Maintenance' your garden really is!  As you watch your garden 'do it's thing' without you, it's actually a great time to take stock in it; are there plants that aren't thriving due to poor placement?  plants that are just too high-maintenance? irrigation issues that you've neglected?  Keep notes, so when you DO have time you can make the necessary changes before you write your second book……
.
Susan's Hot Tip #1
I'm confident I'm not the only first time author intimidated by the pressure of the deadline. On days when the ideas just aren't flowing, I swear the ticking of the old fashioned clock on my office wall gets louder and louder. Though I initially took a disciplined approach and tried to write a specific number of words each day, it soon became clear that if my brain wasn't engaged in writing, no amount of staring at the computer screen would help. Now if I'm trying to work on a chapter and an idea for a blog post, or a video or even an entirely new project pops into my head, I switch gears and go with it. Instead of tiring me out, concentrating on a different creative endeavor for a few hours actually energizes me. My tip for first time authors? One creative process fuels another, so don't be afraid to mix it up, not matter how loud that damn clock ticks.
.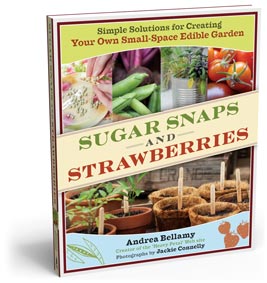 .
Andrea Bellamy, creator of Heavy Petal blog, is writing Sugar Snaps and Strawberries: Simple Solutions for Creating Your Own Small-Space Edible Garden Available December 2010
.
Hot Tip #1
Realize that writing a book involves a lot more than writing. In addition to the actual book writing part, your time will be spent writing and rewriting proposals, scrutinizing contracts, finding gardens to photograph, organizing and attending photo shoots, and promoting your book. In fact, it will probably feel like writing the manuscript was the least time-consuming part of producing a book!
Hot Tip #2
Accept any and all help offered from friends and family. If they don't offer, ask. You'll need their casseroles, cookies, childcare, legal advice, and extra sets of eyes. Accept these gifts gratefully, and without guilt. You can repay them when you mention your supporters in your Acknowledgements section. (How cool is that?)
.
.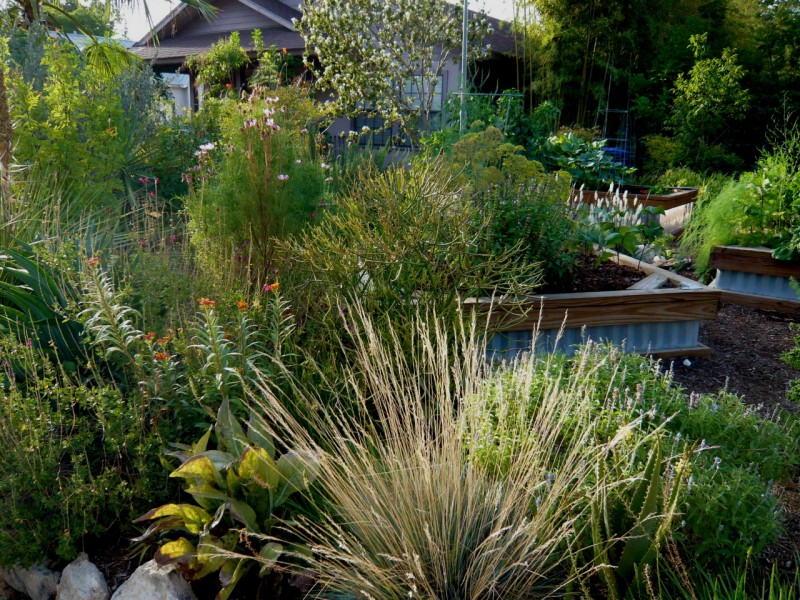 .
Ivette Soler, creator of The Germinatrix blog, has written Front Yard Food – Transforming Front Lawns Into Edible Landscapes, Available Spring 2011
.
Hot tip #1
Identify your alcoholic beverage of choice and have the makings of it within easy reach. Sometimes, the knowledge that there is a Dirty Martini waiting for you at 6pm will be the only thing to get you through a long day of word-smithery.
.
Hot Tip #2
Make sure that your significant other is not also writing a book at the same time you are.
Hot Tip #3
Make a pact with Mother Nature to insure that the weather will cooperate with the small window of time you have to photograph your book. If you don't, and a monsoon wipes out the gardens that were representative of your topic, you have only yourself to blame.
Hot Tip #4
Facebook is your friend! If you are on a tight deadline, you will probably not see another living face (other than your significant other, and since he/she is also writing a book they don't count) for months. Don't feel guilty about fiddling around on FB for as long as you need – it may save your sanity, and your social life. Status updates are not narcissistic bids for attention – they can be your lifeline!
Hot Tip #5
Hardcore garden writers garden AND write at the same time! Even though it may be hard, find the time to garden. During the most trying moments it might be difficult to remember why you wanted to write a garden book in the first place – so go outside and remind yourself! The pure joy of seeing your garden making magic is a metaphor for the magic you are making on the page. It is a labor of love, one that you have to work hard at if it is to have any resonance. And just like in gardening, the process of writing a book is a rewarding learning experience in its own right! … right? RIGHT???
.

.
Fern Richardson, creator of the blog Life on the Balcony, is writing My Balcony, My Garden: The complete guide to planning, potting, and growing an apartment garden Available Fall of 2011.
.
Hot Tip #1
New writers should really consider joining the Garden Writers Association, if for no other reason than that the $80 membership includes free access to an attorney who specializes in the legalities of the publishing world. I really appreciated being able to talk to an expert who was looking out for my best interests. And I could have never hired my own attorney to look over a contract for just $80!
.

.
Willi Galloway, creator of Diggin Food blog,  is writing Grow. Cook. Eat: A Food Lover's Guide to Kitchen Gardening – Available January 2012.
.
Hot Tip #1
My friend Bill Thorness, author of Edible Heirlooms: Heritage Vegetables for Maritime Gardens, gave me a great tip: as you write print the pages and keep them in a three ring binder. I have to say I am doing this and it is really motivating to watch my book grow.
Hot Tip #2
Write a book proposal. I wrote a 50 plus page book proposal in preparation for shopping my book to publishers. Now I am using it as a very detailed outline for my book. I still refer to it almost daily.
Hot Tip #3
I also set aside time to write and research each day. Rather than plod along in order, I write whatever I feel like. I also concentrate on just writing a draft, even if it is pretty crappy, because it is a lot easier to go back and edit words rather than a blank page.
.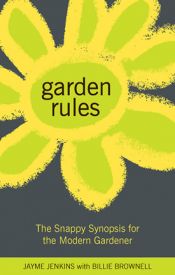 And last, but never least, Jayme Jenkins, creator of aHa! Home and Garden and is writing Garden Rules: The Snappy Synopsis for The Modern Gardener available January 2011
.
Hot Tip #1
With my previous career in sales, I thought I had experienced it all – sales simulations with impersonal feedback sessions, constant manager coaching and the dreaded customer rejection.
I had heard the publishing industry was notorious for to-the-point feedback, and often on the harsh side. Taking constructive feedback is never easy. If you're able to put your ego aside, you'll have the open mind needed to see the feedback for what it is – helpful suggestions.
Don't settle for vague comments. Ask "why" and "how" the content should be changed to meet the publisher's expectations of the book. My tip? Suck it up, "grow" a thick skin and do what it takes to sell a kick ass book!
.
.