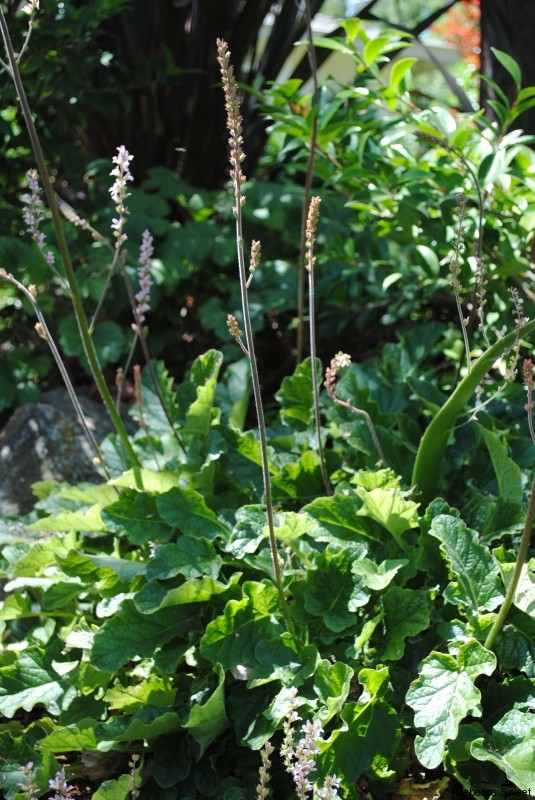 I have a new favorite plant that I've been using in my designs now for the past few years – it's francoa ramosa and I just adore it!
It's categorized as a perennial, but in our Zone 9 climate, it's evergreen.
The snails pretty much leave it alone, it grows like mad (making it easy to divide and give away to friends), and as if it needed anything else in it's favor, it seems to be fairly un-thirsty.
The common name for francoa is 'Bridal Wreath', as the tiny light pink flowers grow prolifically along a tall flower stalk and in the past these were actually used as bridal wreaths – now how cute is that!
One thing I've noticed, though, is francoas can sometimes become infected with a weird virus that turns the occasional pencil thin flower stalks into twisted, funky, flattened flower 'bands'.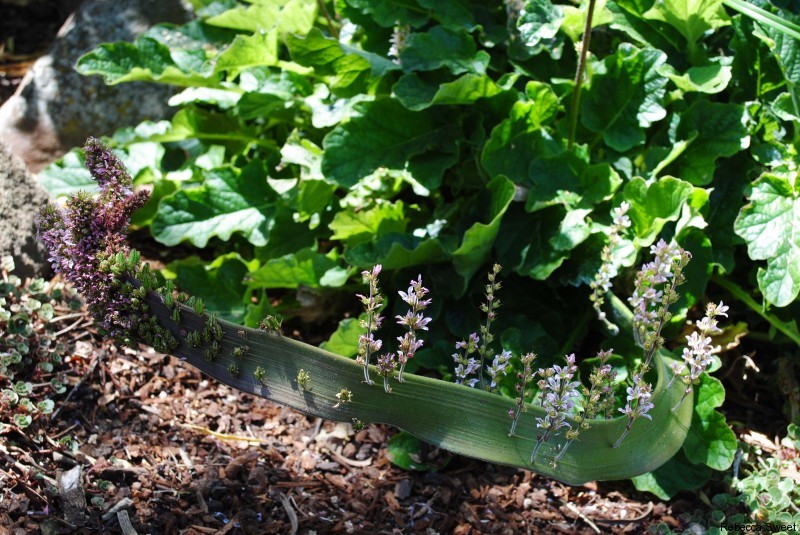 It doesn't seem to hurt the plant in the least, and in fact, if you were inclined to make a wreath for your head out of it, it would work even better!
If you're looking for a reliably tough perennial for your shade garden, then this plant's for you.
It can be a little hard to find in retail nurseries, but I've had luck with Annie's Annuals.
Or, if you live in my area stop by and I'll be happy to give you a cutting!