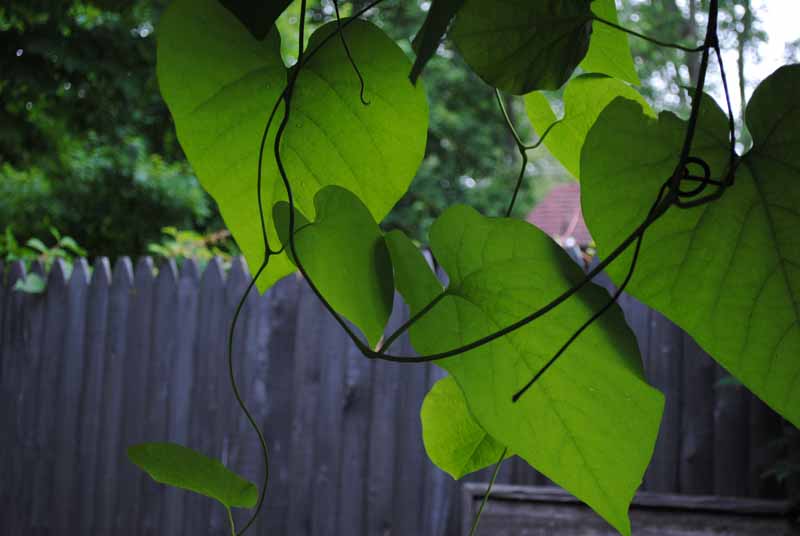 While visiting my friends in Connecticut last week I couldn't help but fall in love with the massive Dutchman's Pipevine that seductively draped over their arbor.
It's giant heart-shaped leaves seemed to glow from within when backlit by the setting sun.
The tendrils gently coiled downwards, adding an almost ethereal appearance to this cozy space.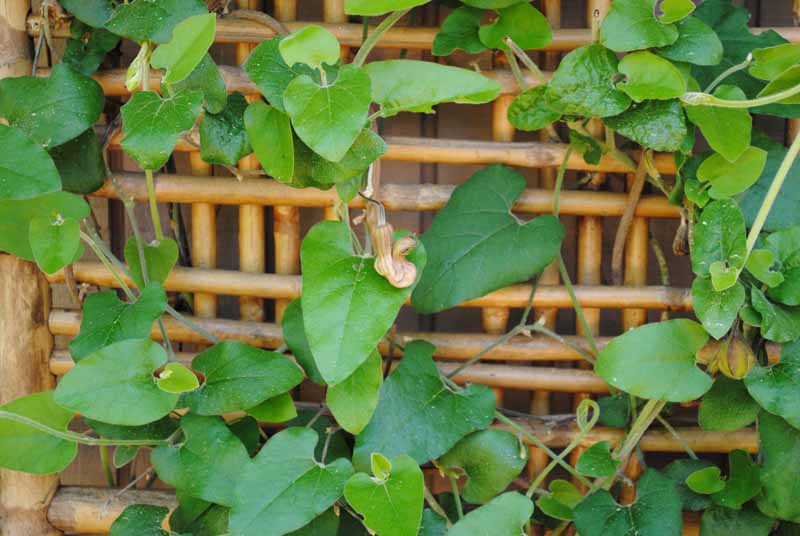 California's native pipevine has much smaller heart-shaped leaves and the flowers are about 1/4 the size of it's Eastern counterpart.  While they both can grow quite large I usually only see the California variety grow to about 15′ in suburban gardens.  This is most likely due to the fact that even though they prefer moist conditions, they can also tolerate fairly low amounts of water provided in Suburbia.   It's this lack of water that stunts the growth.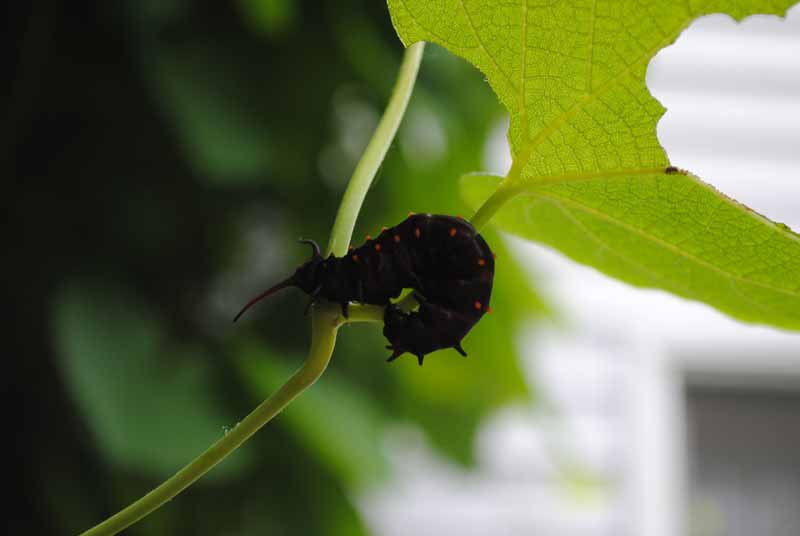 But I digress…..back to the Eastern variety.
As I looked a little closer, I noticed something has been munching the leaves.  And then voila- I found it!  A beautiful black caterpillar with reddish orange spikes on its back.  It's not just an ordinary garden caterpillar, but a young pipevine swallowtail whose diet consists of this vine, and this vine only!
If I were a bird, the red spikes would be a dead giveaway that this probably isn't the best snack.  The pipevine plant has toxins in its leaves that the caterpillar is able to easily digest.  The poisons build up, causing the caterpillar to become just as poisonous as the vine itself, meaning birds have learned to look elsewhere for their lunch.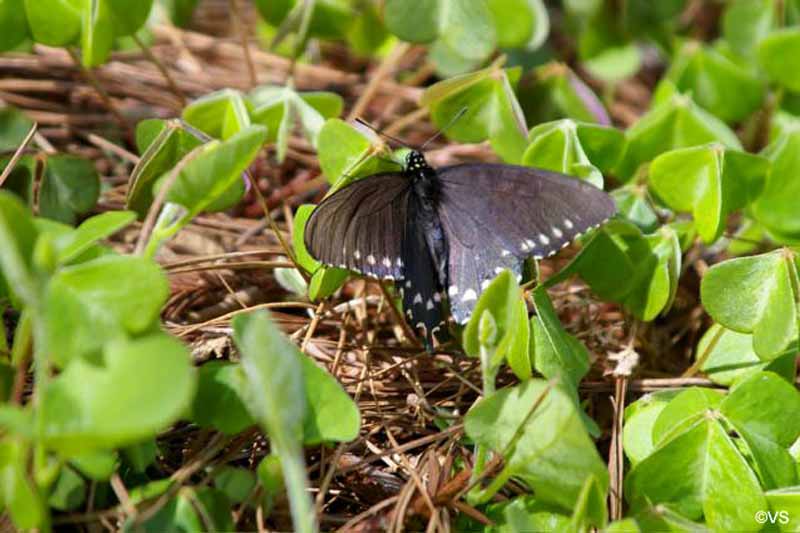 And the toxin defense mechanism doesn't end there!
The gorgeous black and metallic blue butterfly that emerges is just as poisonous allowing it to freely roam the garden without fear of birds.  In fact, over time other butterfly species have successfully morphed to mimic the colors of the poisonous pipevine swallowtail in hopes of scaring off birds too.
I'm definitely planting a native Dutchman's pipevine  in my garden next year.  Not sure where, but as any gardener knows, there's always room to squeeze in one more vine, right?