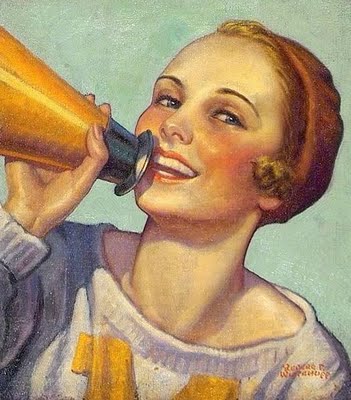 Last week, we had a HUGE Cyberparty in celebration of the release of our book Garden Up!, where we got the chance to meet so many new people!  Thank you ALL for stopping by, leaving your comments (most of which were unbelievable thoughtful and encouraging) and for throwing your hat in the ring!
Today I'd like to announce the winner of the Fiskars products which I was giving away on my blog.  These tools are truly some of my favorite (and NO, I'm not just saying that because I'm part of Fiskar's Blogging Team!). Today's winner receives a combo-pack containing one of my favorite tools to reach those 'just out of arm's-length' wayward branches – the Fiskar's telescoping bypass loppers. Fiskar's is generously offering these loppers, PLUS their super-cool Cuts-More scissors as well as their reinforced Kangaroo Garden Container to put those pruned branches in! How's THAT for an awesome prize!!
Well, you're probably wondering who the winner is, right?  Using a random number generator I'm pleased to announce the winner is…..
Congratulations Mary Kay Chicoine! Mary writes about her garden at My Garden Room – check it out!  I'll be sending your address to Fiskars who will, in turn, be sending you your lovely prize!  See?  I told you is was that easy!
To see who the other winners are, here's the links….fingers crossed you see your name listed!!
2.  Angela Davis of My Rubber Boots is giving away a $25 gift cerificate from Peaceful Valley, known online as GrowOrganic.com, an organic nursery and garden store with a spectacular range of edible seeds, starts and pretty much everything you need to grow your own edibles.
3.  Over at Digging, Pam Penick is giving away an incredibly cool succulent wall art kit from Robin Stockwell's Succulent Gardens. The perfect way to start your own living wall!
4.  Jim Martin from Compost in My Shoe has a $50 gift certificate from Annie's Annuals to hand out to one lucky winner!
5.  Jenny Peterson of J. Peterson Landscape Design is featuring a $75 gift certificate from High Country Gardens.
6.  For those of you thinking about trying out a living wall at home Laura Schaub is giving away a Woolly Pocket on her blog Interleafings.
7.  And H. Potter has a stunning Nouveau Leaf Wrought Iron Trellis (just perfect for vine to scramble up!) over on my co-author Susan Morrison's Blue Planet Garden Blog.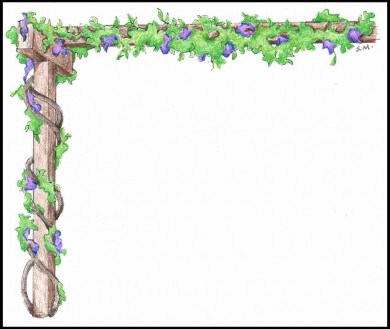 If your name isn't listed above, remember there's always our bookplate party favors!  There's still a few left, so if you've purchased Garden Up! and would like to have it insribed, just send your address to susan@morrison-sweet.com and we'll keep going until they run out.