.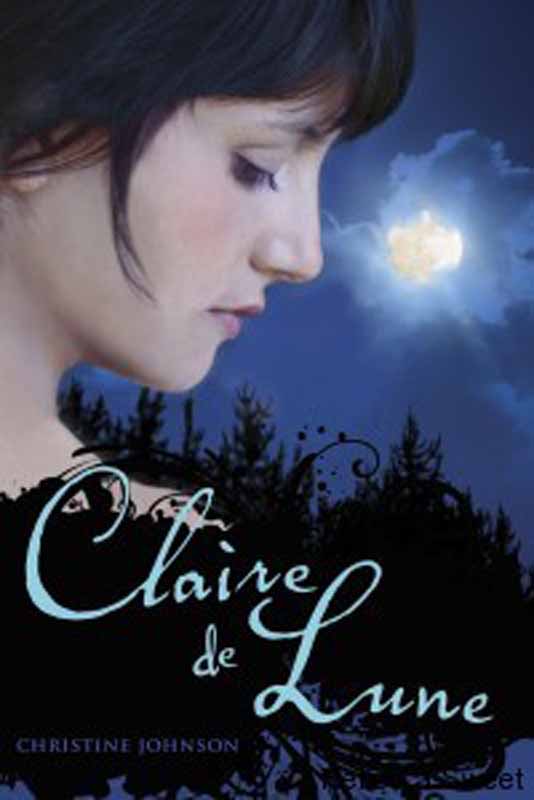 .
On Tuesday, May 18th, Katie Elzer-Peters has coordinated a GIANT  'Non-Book-Non-Garden-Blog-Tour' to honor the release of her friend's new book Claire de Lune, by Christine Johnson.  This book is geared towards the young-adult market and is filled with scary werewolves, teen romance, spooky forests and lots of hormones….
.
Take a break from gardening today and be a part of this fun event by reading what other non-book related blogs are doing to commemorate the release of werewolves into bookstores near you!
.
.
.

.
The All New – 2010 Chicken's Werewolf Survival Guide
.
.

.
.
.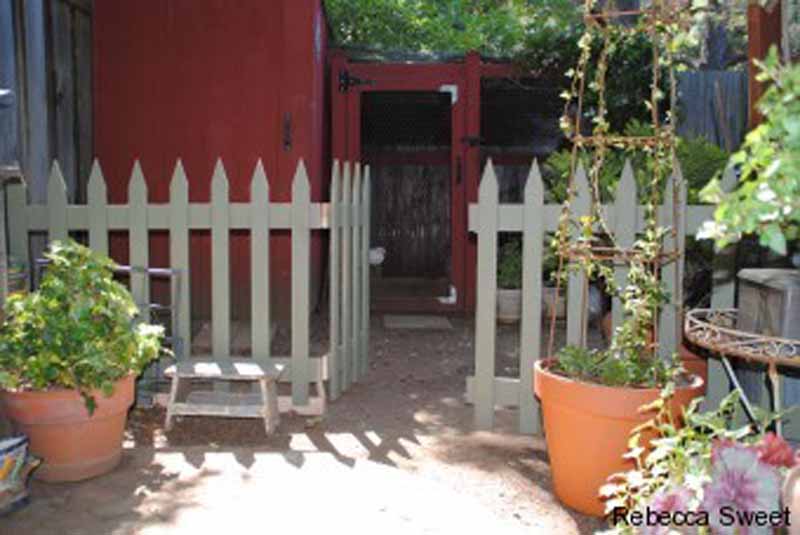 Okay – you knew it was bound to happen.  Despite your best laid plans, a werewolf snuck into your beautiful little garden and you can't get it to leave.  Now what?
.
First off – you need to know a little about these garden pests.  Sluggo isn't going to be very effective. Either will coyote-urine or gopher traps.  There's not much you can do except one thing:  TRY TO AVOID BEING EATEN.
,
This is especially hard if you're a chicken.
.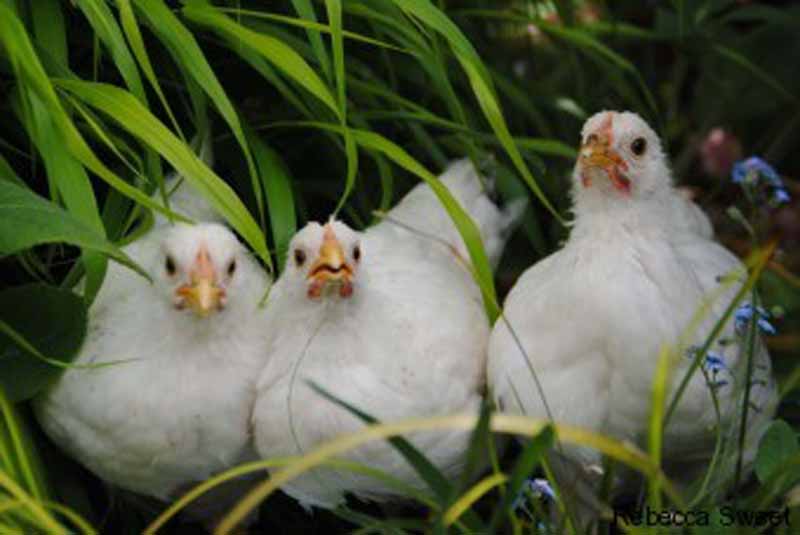 Everyone knows werewolves adore the taste of chickens – actually preferring them to humans.  A werewolf's stomach is quite small so they prefer eating lots of small meals instead of a few large ones (a healthy diet tip we can ALL benefit from!).
.
Anyway – back to the chickens.  If you happen to BE a chicken, here's what and what NOT to do.
,
/
.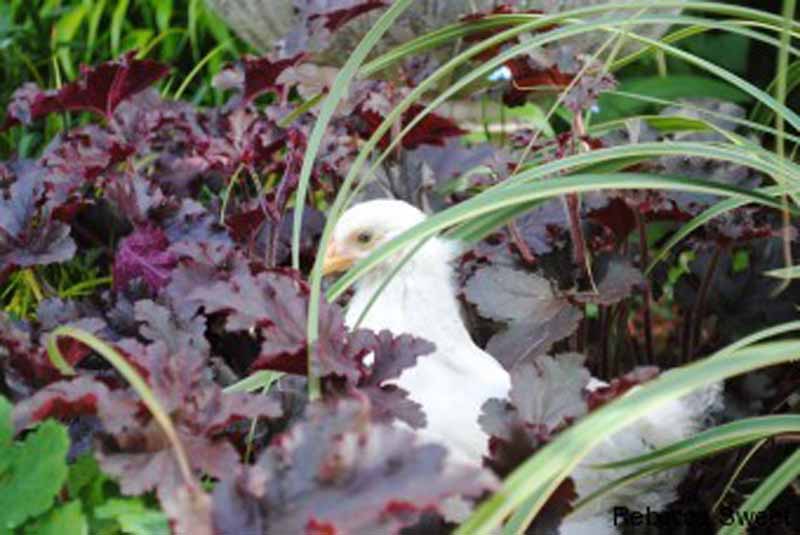 .
.
Do NOT try and hide in a dark maroon plant if you're WHITE.  Bad move, Chicken.
.
.
.
.
/
.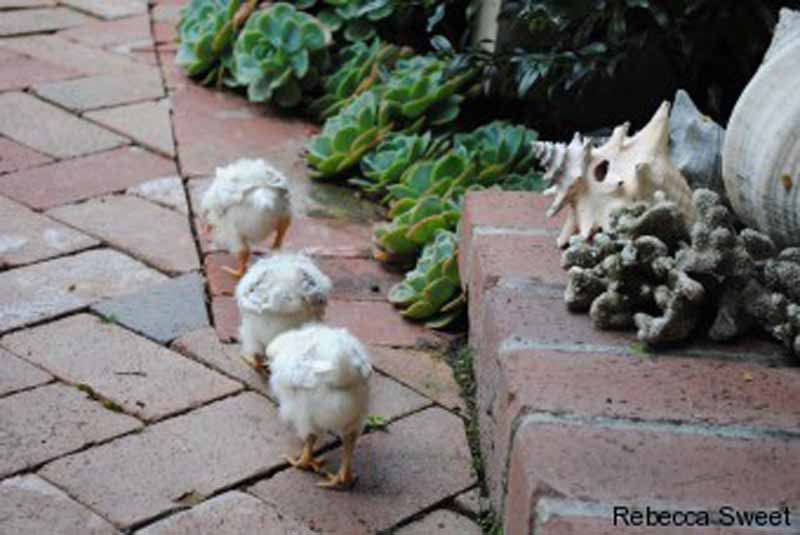 .
.
Do NOT travel alone – use the buddy system at all times.
,
.
.
.
.
.
.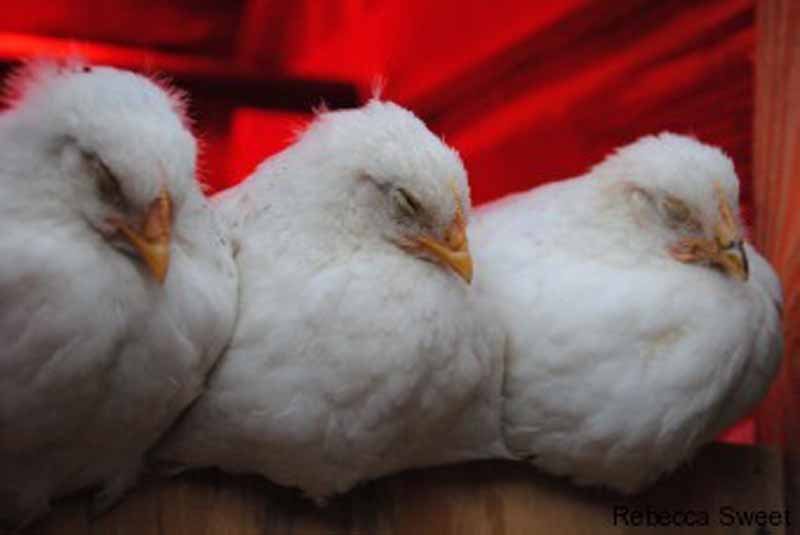 .
.
WAKE UP LADIES!
.
Now is NOT the time to take a nap!
.
.
.
.
.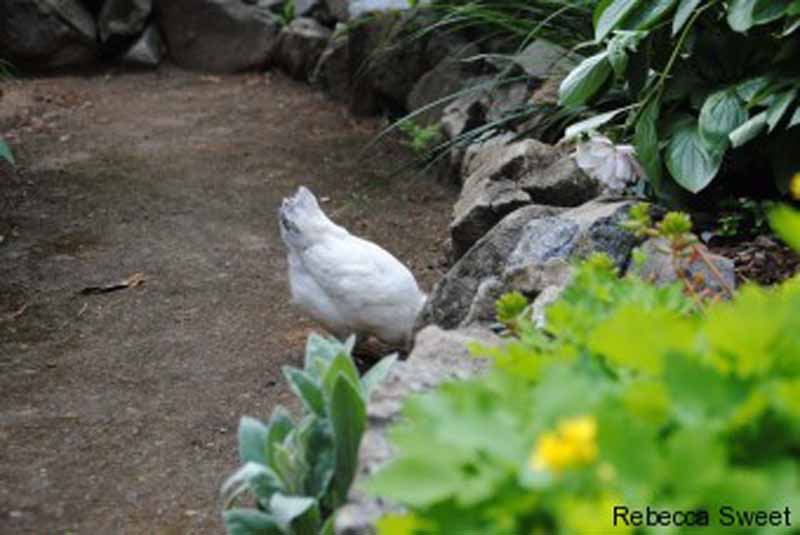 .
.
If you find yourself alone and you spot a werewolf….stop….look….and HIDE.  But not just your head – your whole body!
,
.
.
.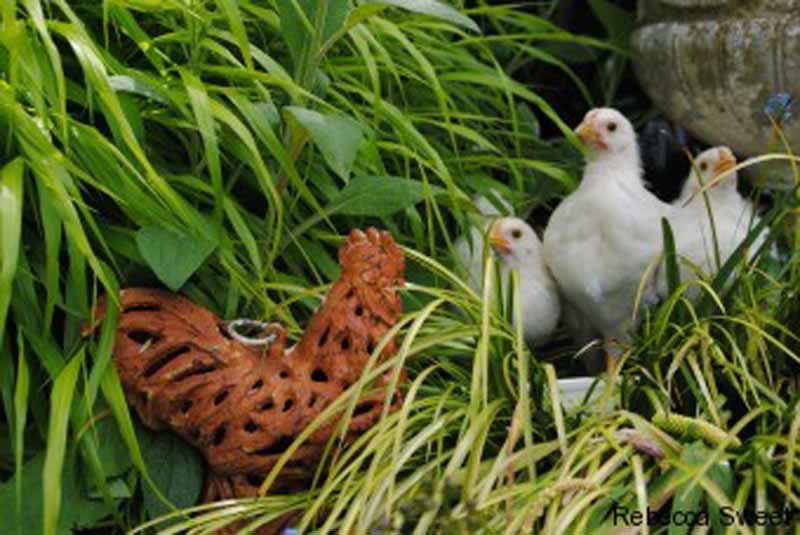 .
Werewolves aren't the brightest bulb in the chandelier so if you're spotted by one and you happen to be near a statue, FREEZE and mimic it.
.
.
Whether it's a chicken statue…..
.
.
.
A Frog statue……                                 Or a little cement bird, do whatever you can to BLEND IN.
.
.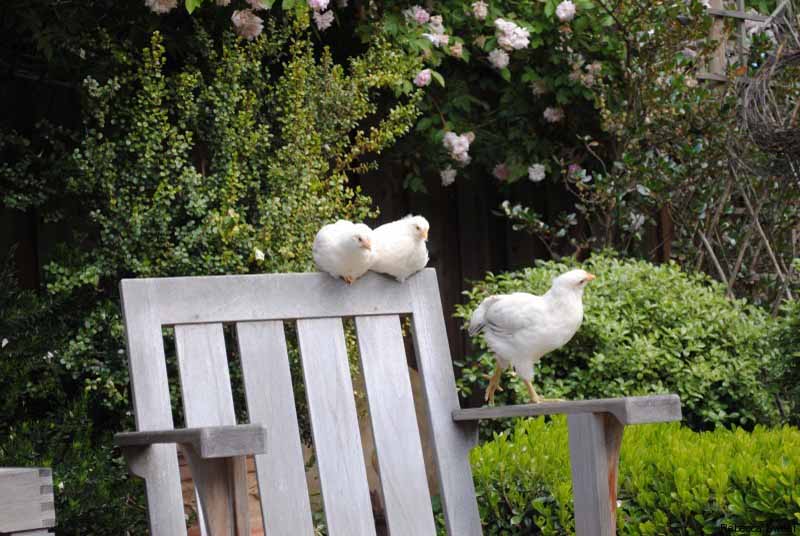 .
And if, by chance, you're caught out in the open – don't act cocky (no pun intended) and TAUNT THE WEREWOLF with a chicken dance.
.
.
Instead, run to the nearest and largest living creature you can find.
,
.
.
.
.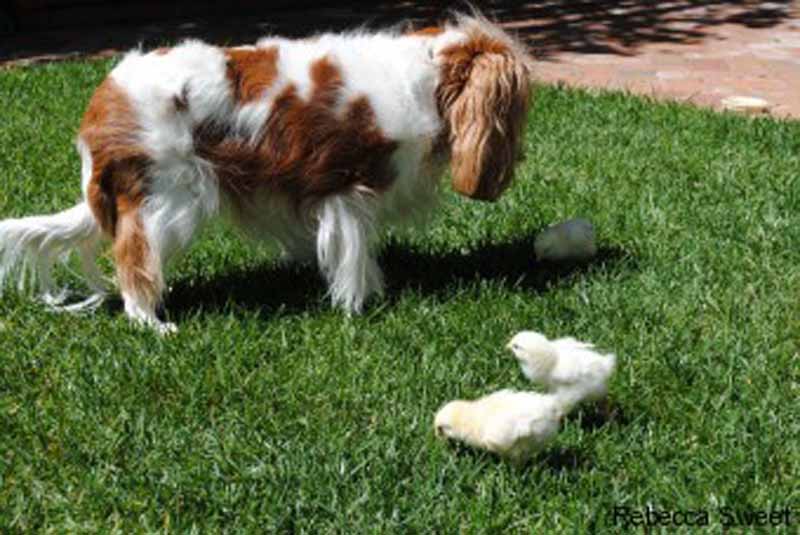 .
Whether it's a dog…
.
.
.
.
.
.
.
.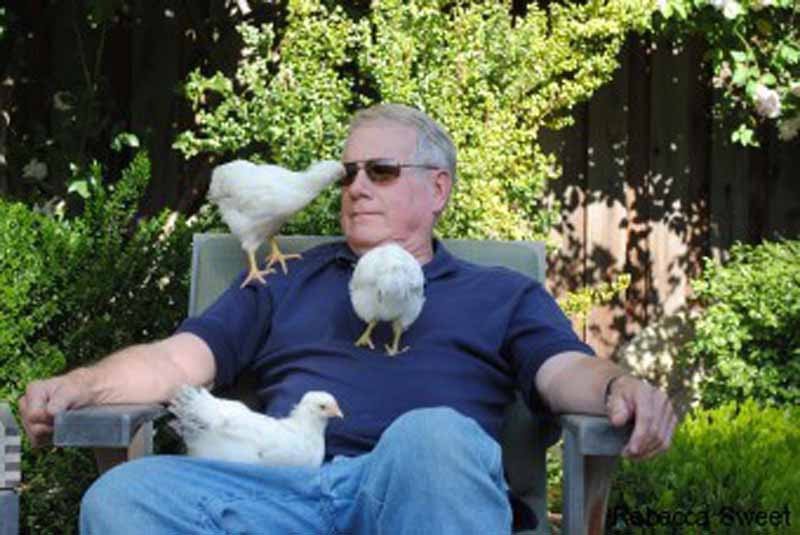 .
.
Or whether it's a Grandpa….the main thing is to pal around with someone larger & stronger than yourself (another good lesson we could all benefit from!)
.
.
.
.
.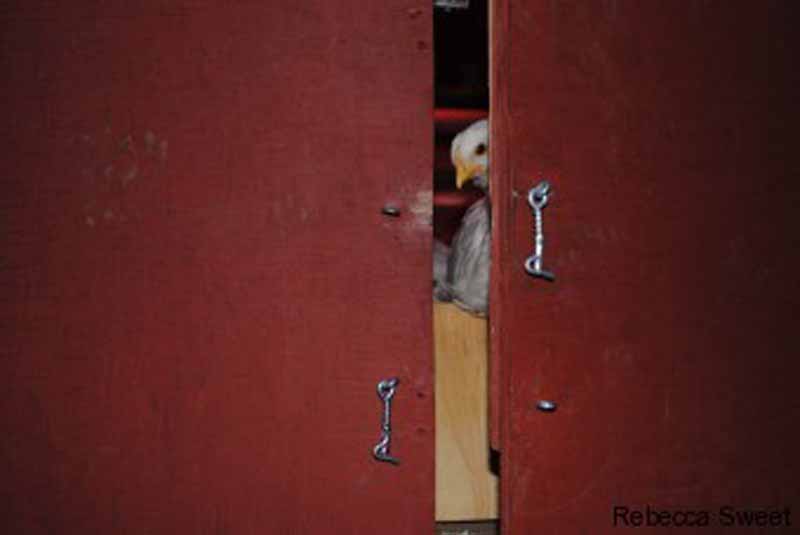 .
At the end of the day, you must remember that all is not as it seems.  Yes, there IS a landscape larger than the one you see….so beware!
.
.
.
.
.
.