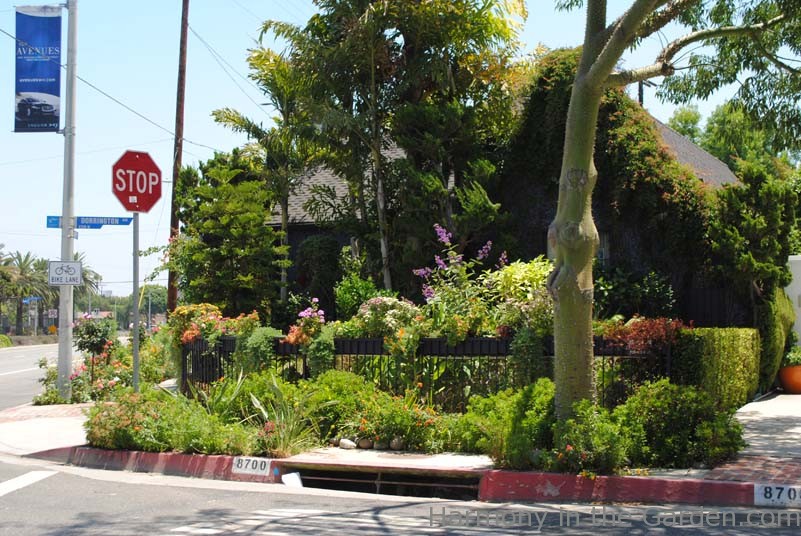 One thing I've noticed about many areas of Los Angeles is that if someone is lucky enough to have a garden at all, quite often it's located in front of the house.  The houses either back up into the surrounding hillsides, or are on super tiny lots with neighboring houses crowding them on all sides. The front is sometimes the only place to find space and/or sunshine for a garden.
One of my very favorite surprises is a garden located on a corner of a very busy street, with cars and buses whizzing by at all hours. I couldn't help but notice this little piece of paradise beckoning to me.  When I was finally able to pull over and find a parking space I was amazed at what I found.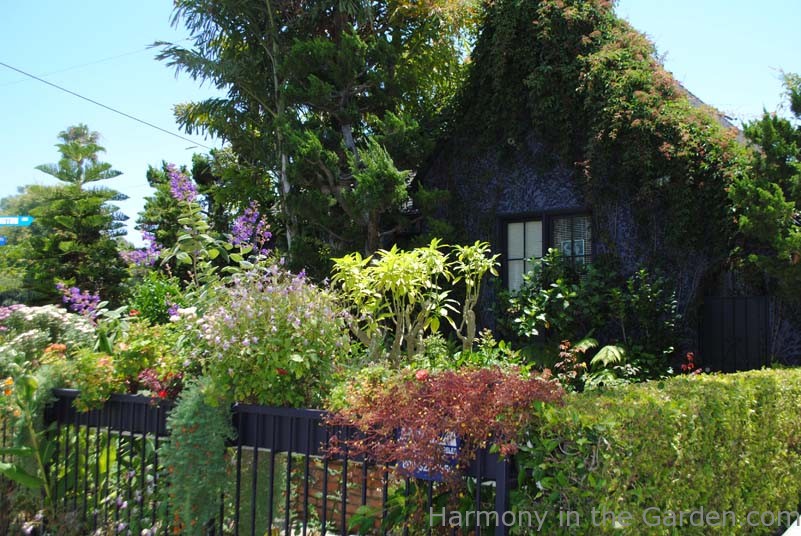 Sandwiched between the street and the neighboring homes was this beautiful little house nestled (almost hidden) among a most exuberant garden.
The house itself was darling, but its the garden that steals the show.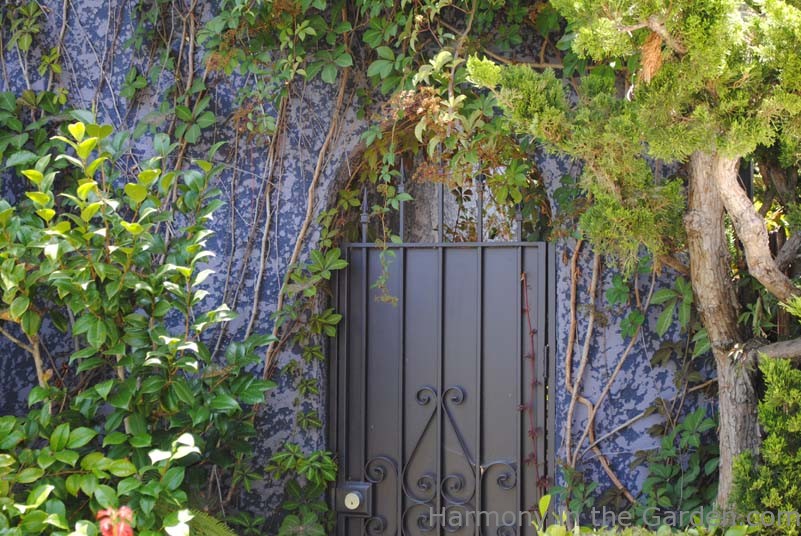 I tried  to open the gate to knock on the front door to meet the people who lived and gardened here, to no avail.
Both the gate and the door were securely locked tight.  Sigh.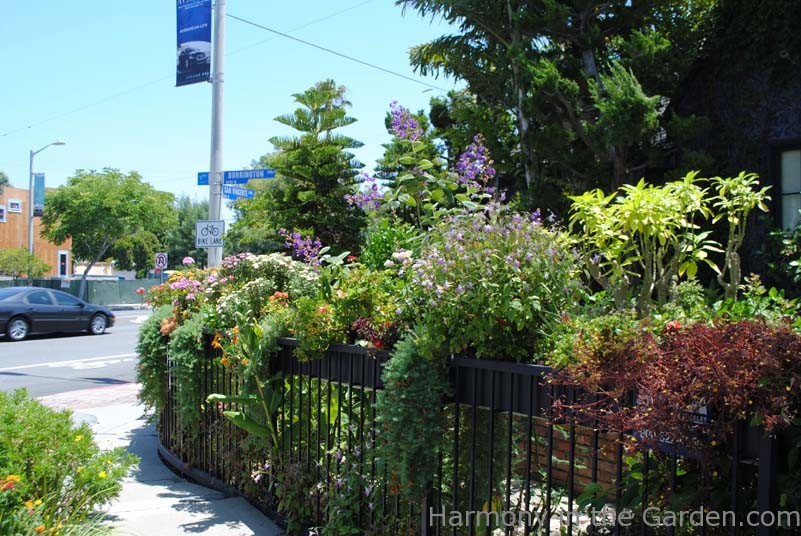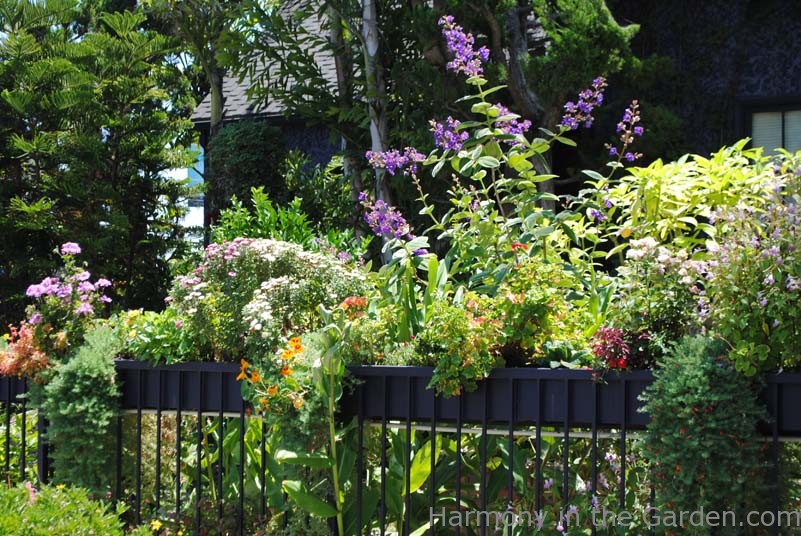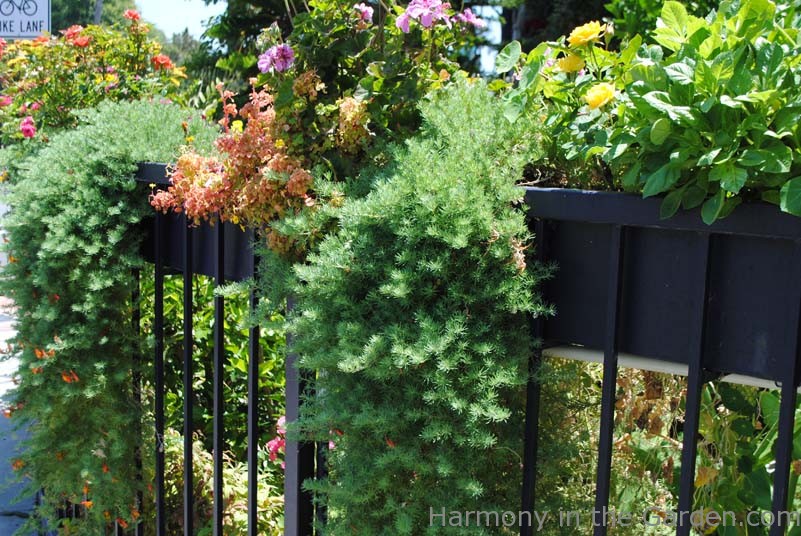 Perennials, edibles and annuals take up every possible inch of space in this garden.  But to allow even more places to plant, window-boxes firmly attached to the surrounding fence.
Someone had gone through a lot of effort to build these very sturdy boxes, as well as hooking them up to a discreet irrigation system.
These were some of the prettiest window-boxes I've seen.  Plenty wide and deep to allow for roots to grow and sturdy enough so they don't sag with the weight or tilt at an awkward angle on the fence.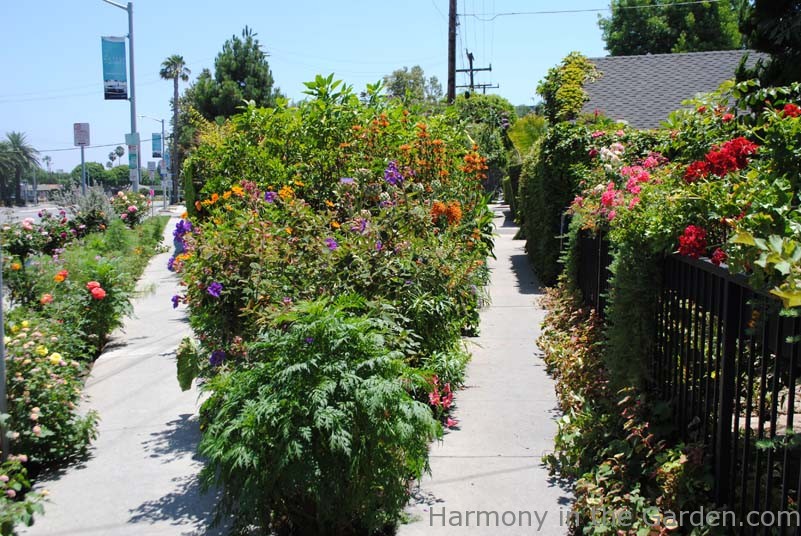 Like true avid gardeners, these homeowners couldn't stop with just their little front yard and had moved on over to the public median that divided two sidewalks.
I assume the city originally planned to plant common trees or shrubs in this interesting space between the two sidewalks.  I wonder how many hoops the homeowner had to jump through to turn it into another extension of their garden?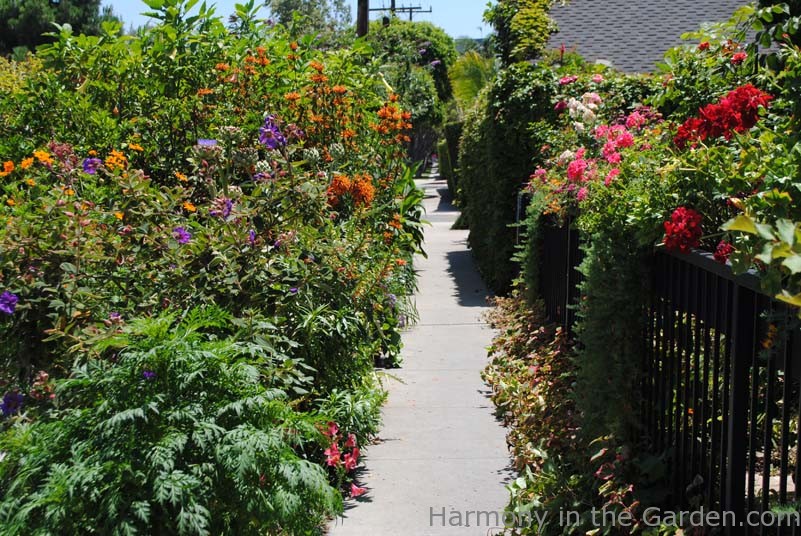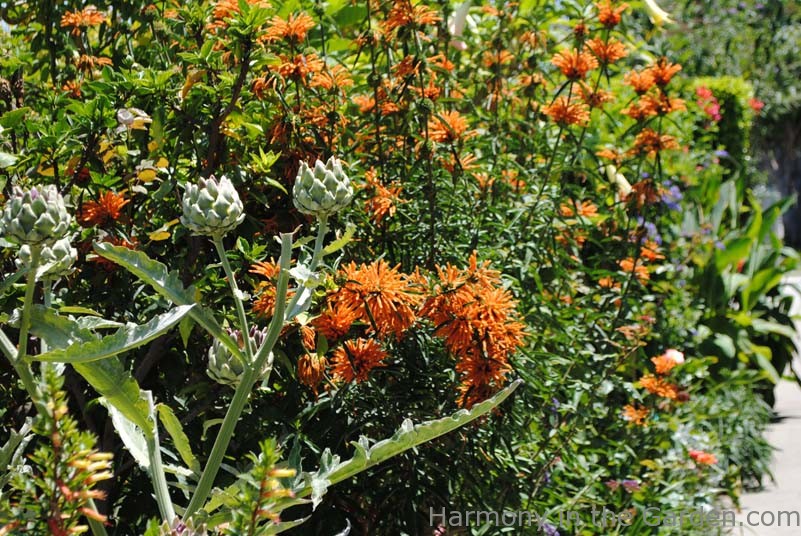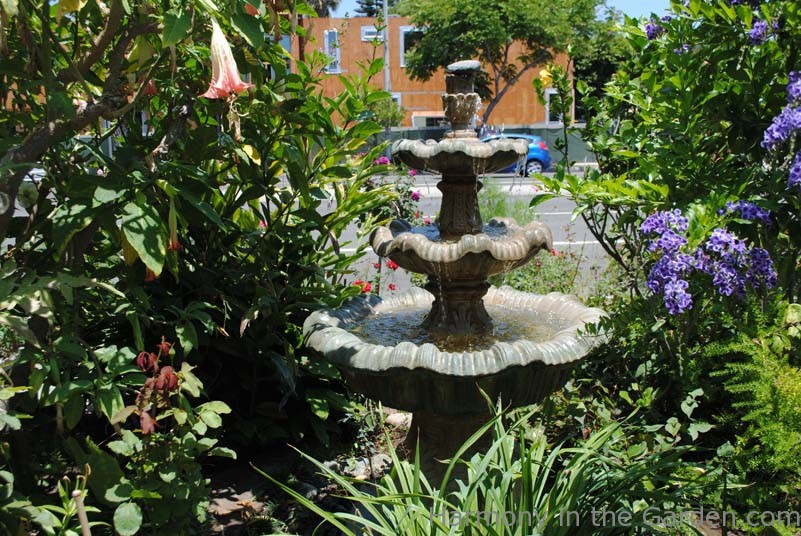 This part of the garden not only had edibles woven throughout, but there was even a three-tiered fountain hidden within.
There were countless butterflies and hummingbirds who happily called this paradise their home, and it was very easy to forget that I was standing on one of the main thoroughfares of this gigantic city.
Ahhhh….the magic of gardening, right?