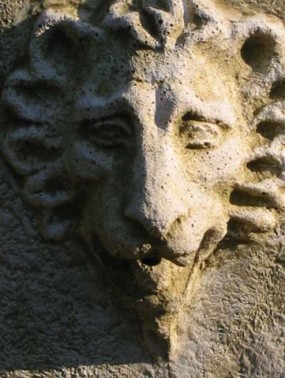 When I'm designing a garden, one of the questions I sometimes hear is 'What do you think about a resin fountain?  I saw a great deal on one for $39.99…"
While I'm all for a great deal, in general, please try and spend the money necessary to buy a fountain made of something other than resin.  Personally, I've never seen an inexpensive resin fountain that looks remotely like stone or cement.
You may just be temporarily blinded by the cheap price, but take it from me – you're not fooling anybody.  I highly doubt it looks like real stone.  True, there's been a lot of improvements in resin fountains, but the ones that look fairly realistic aren't the super cheap ones.  It's the cheap ones are the ones I'm advising against.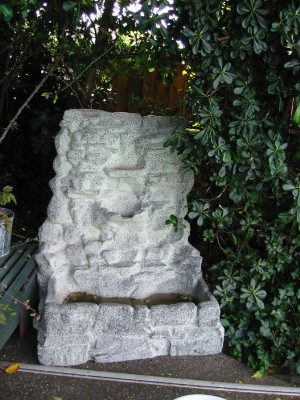 I have to show you this photo – it's truly the world's ugliest fountain!  At first I thought it was some sort of shower insert.
A simple rule of thumb:  If you can pick up the fountain with one hand – PUT IT BACK.
The heavier, the better.  That usually means it's made of something remotely natural, and therefore will blend more naturally in your garden.   Plus, when water hits resin, it sounds sorta weird.

Here's a video I made which may help you understand (and hear!) a little more about fountains:
[http://www.youtube.com/watch?v=b-STf8KwwJo]