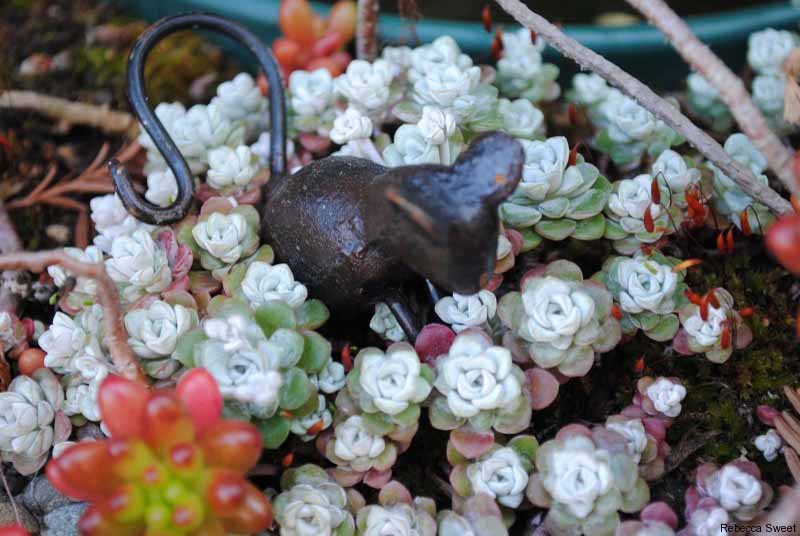 One of the perks that goes along with being a garden writer is the chance to meet the most amazing gardeners.
Visiting these gardens are always such a treat, as I feel like I'm getting a sneak peek into the gardener's soul.  You can almost feel the blood, sweat and tears that went into the garden's creation.  
I'd like to share some of these people and their gardens with you as part of a series I've created, called Gardeners and their Gardens.  Some of my guests are professional gardeners, some are not.  But all have their hearts firmly planted in their gardens.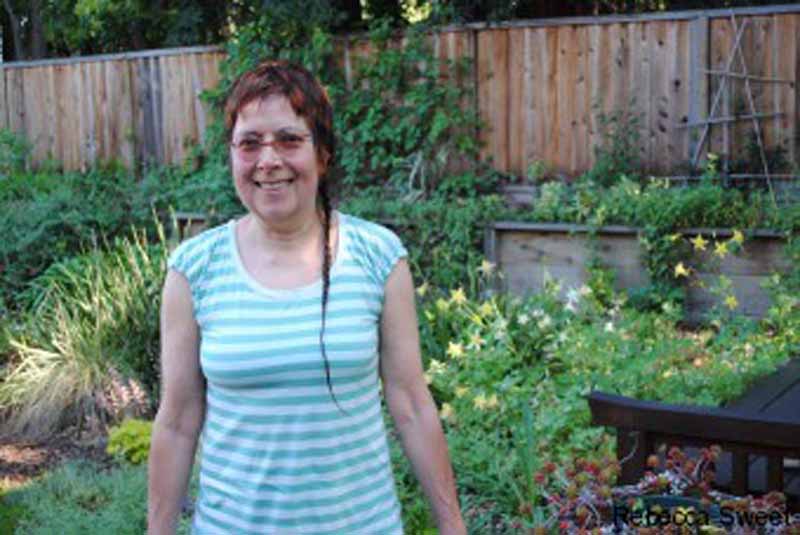 I'd like to introduce you to 'Town Mouse'.
Town Mouse is half of the writing team of the award-winning, California natives blog called Town Mouse and Country Mouse. 'Townie' (as she prefers to be called) lives in the suburbs of Silicon Valley, while her co-author lives in the Santa Cruz mountains.
I've had the pleasure of meeting her in person several times now – once at a garden party and twice at her home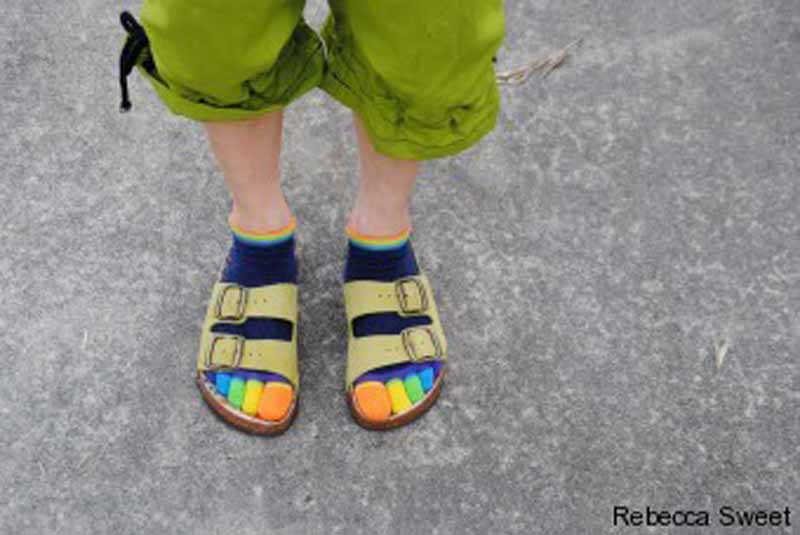 for impromptu garden tours.  The more time I spend with her the more I realize this quiet woman has so much to share.  She makes such an impression on people, not only because of her undeniably artistic sense of style, but also because of her funny sense of humor and the passion she exudes when talking about native plants.
She has come into gardening later in life.  In fact, she never really had any sort of real love for gardening at all until 10 years ago when she and her husband bought this home.  Since they knew very little about plants, they hired a designer to help them with their back garden.  Once she began to feel more confident (and once the 'gardening bug bit')  she decided to design the front garden herself.  Even though this front garden is only 2 years old, it is a favorite stop for the local Going Native Garden Tour.  Considering she's an artist by nature it comes as no surprise that she fearlessly tackled this herself!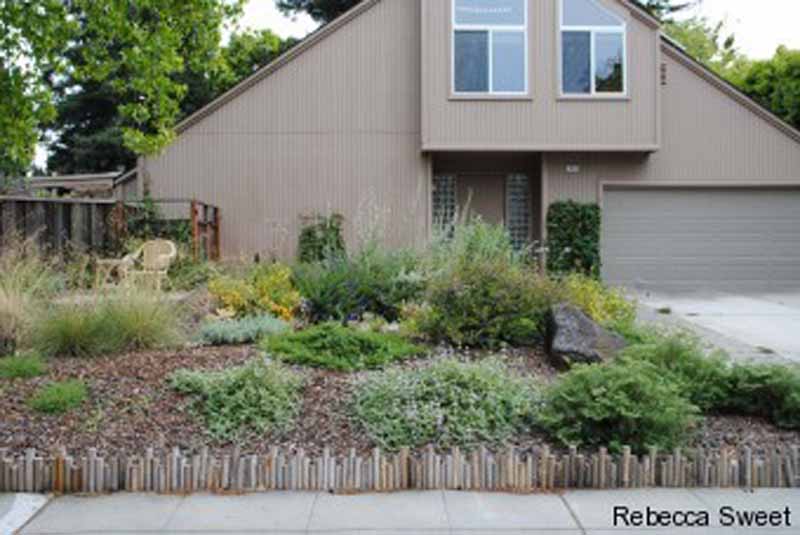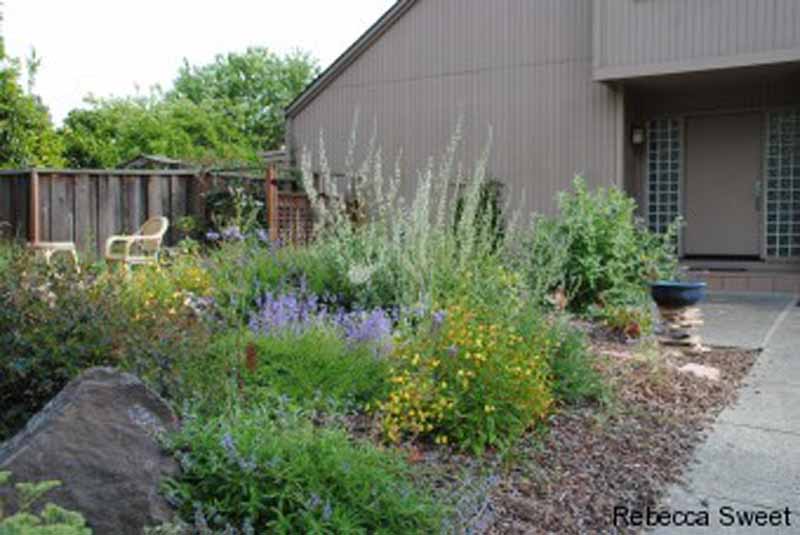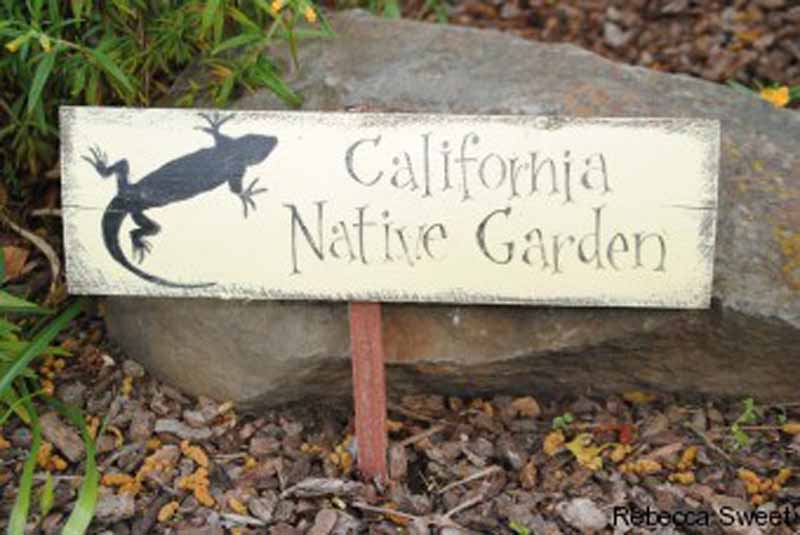 Something I hear over and over again by my own design clients is their reluctancy to use California natives.  Their main fear is that their gardens will end up looking 'weedy', with spring being the one and only season of interest.
One visit to Townie's garden, however, would convince anyone otherwise.  Her garden is living proof that with a little thoughtful layout a native environment with varying bloom times throughout the year can easily be created.  All the while being unbelievably drought tolerant.  In fact, she hand waters her garden once every few weeks during the summer, and very little (if at all) during the winter.


One of the main functions of her garden is to provide refuge for the surrounding wildlife.  .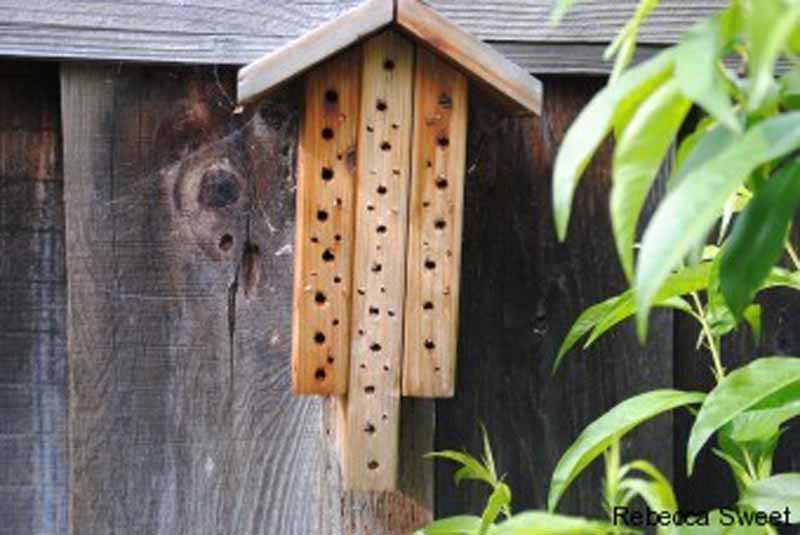 Throughout the garden are birdhouses, nesting boxes and lizards galore.  You'd never know you were smack dab in the middle of a residential neighborhood.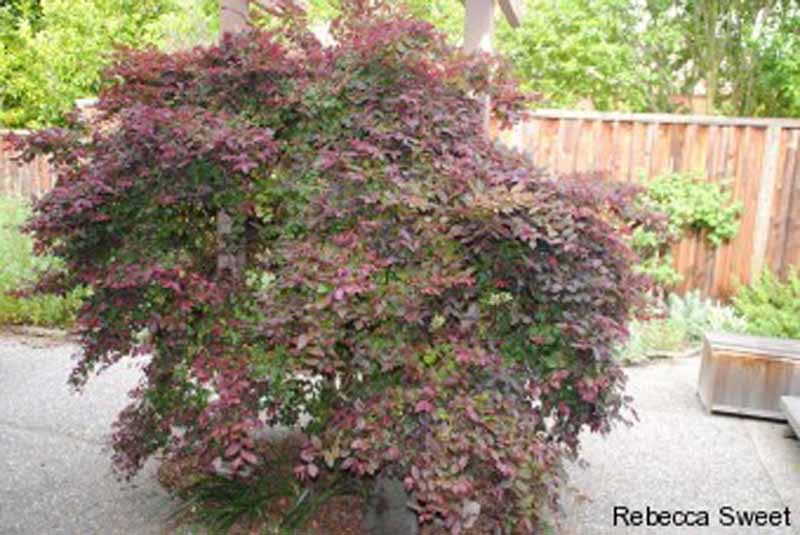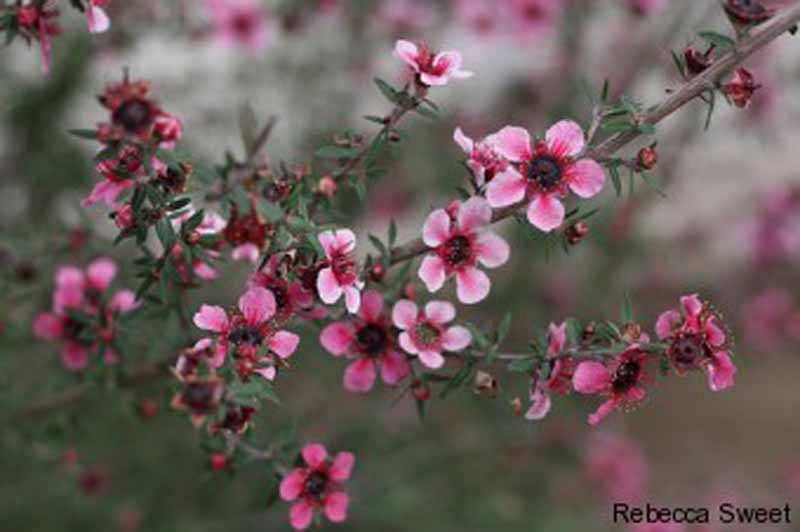 Attracting wildlife is so important, in fact, that she's willing to remove this mature Loropetalum (upper left) because it provides very little in the way of nourishment for animals.  Sure, it provides shelter, but she'd rather have another Tea Tree like this one (on the right) that not only provides shelter, but offers flowers and nectar as well. And nature does indeed thank her! Everywhere you turn are buzzing bees, darting lizards and baby birds hiding in their nests.
Her garden has several sources of water for the wildlife that visits.  Solar powered, of course.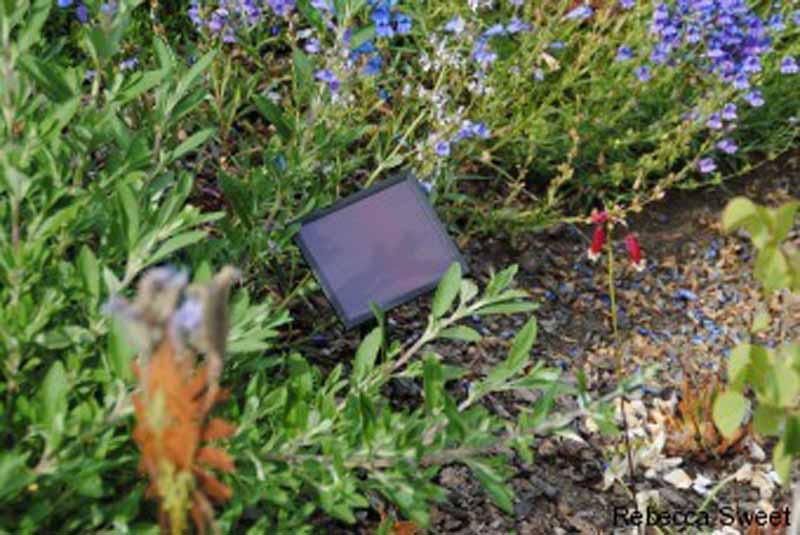 It was an overcast day when I visited, but the little solar unit was STILL able to provide enough energy to run the fountains!


Ready for some eye-candy?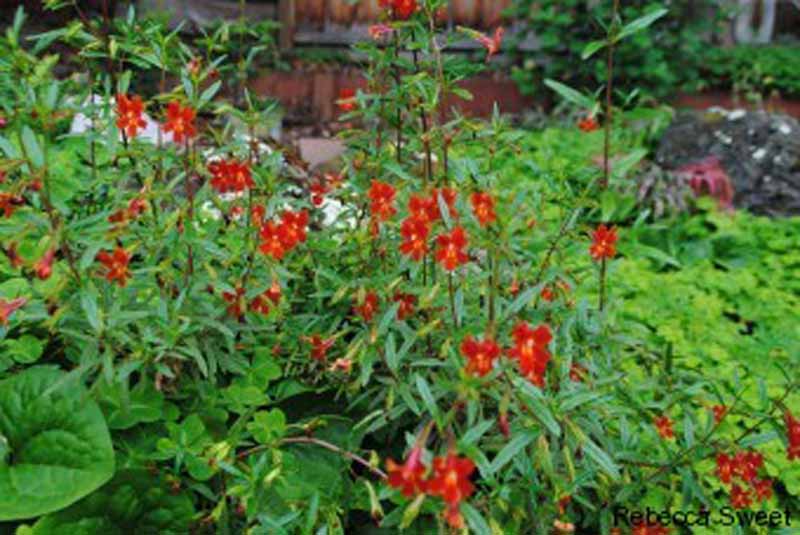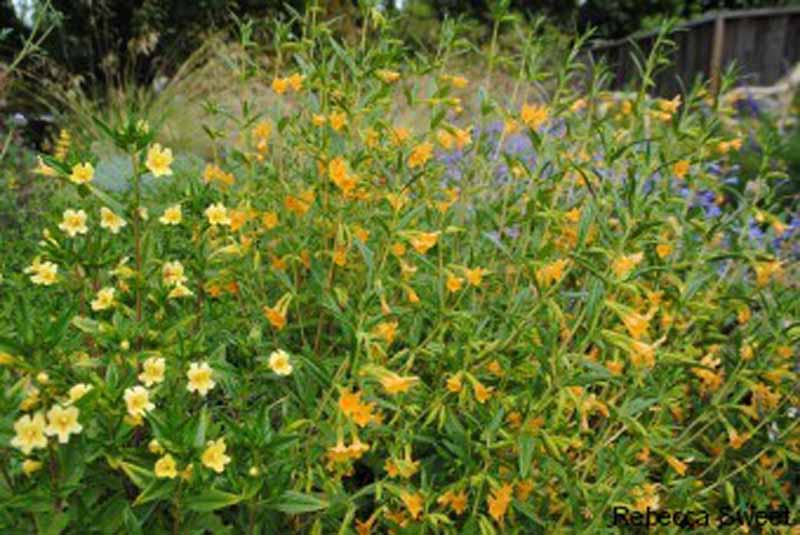 Red Monkey Flower                                                                             More Monkey Flowers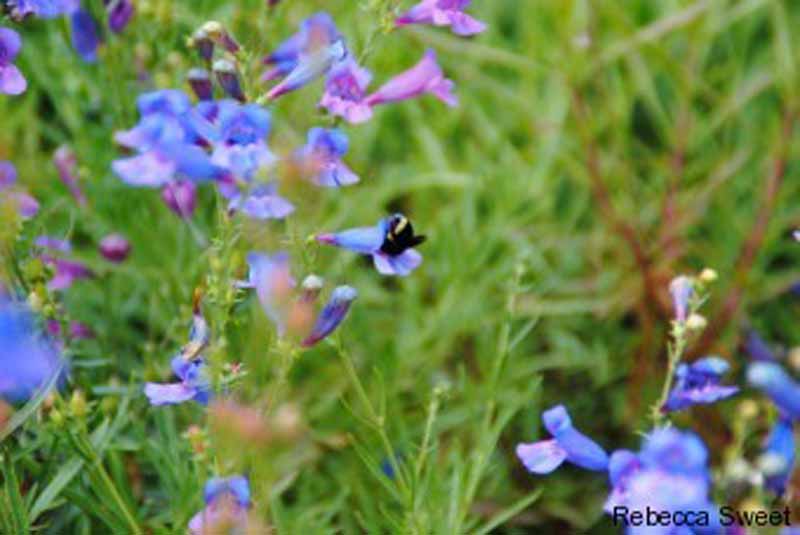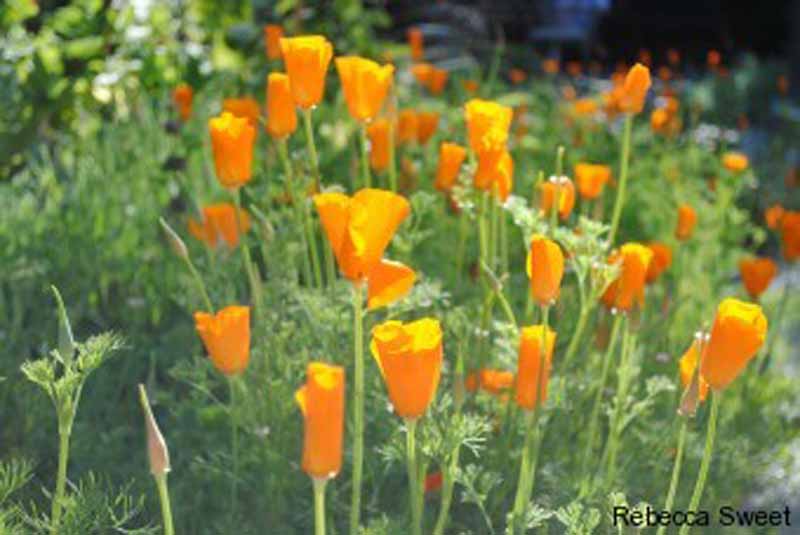 Foothill Blue Penstemon                                                    California poppies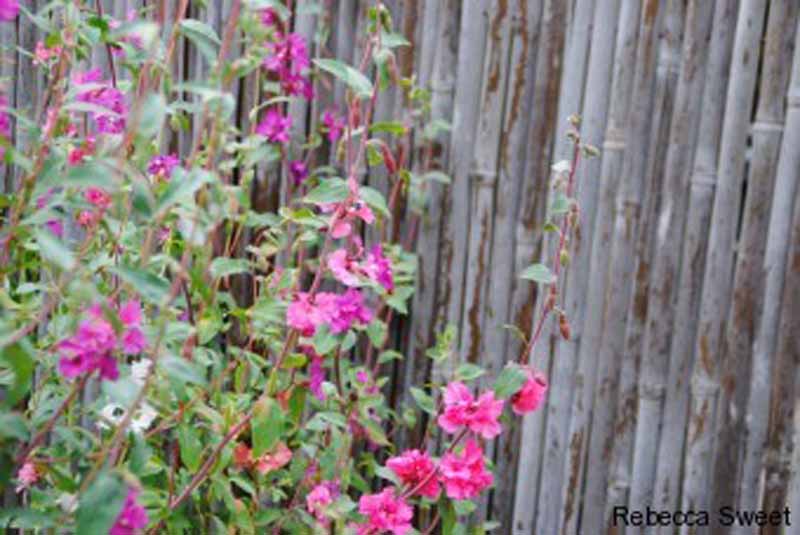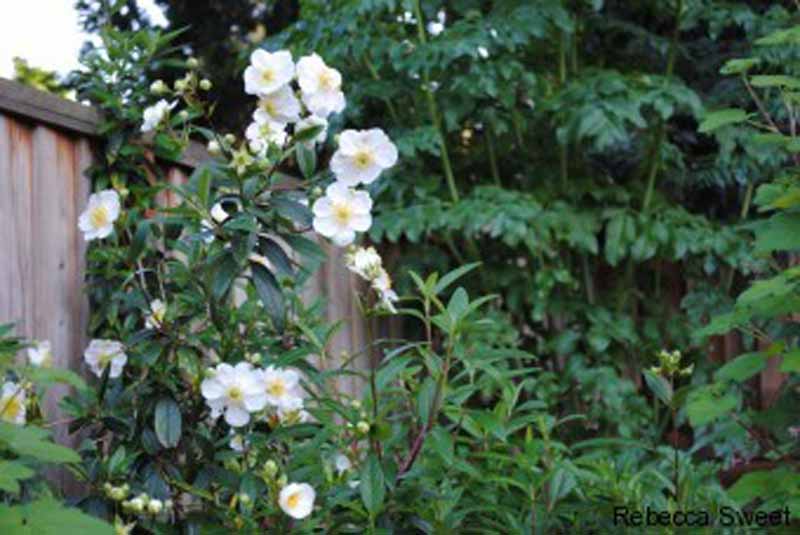 Mountain Garland                                                                              California Bush Anemone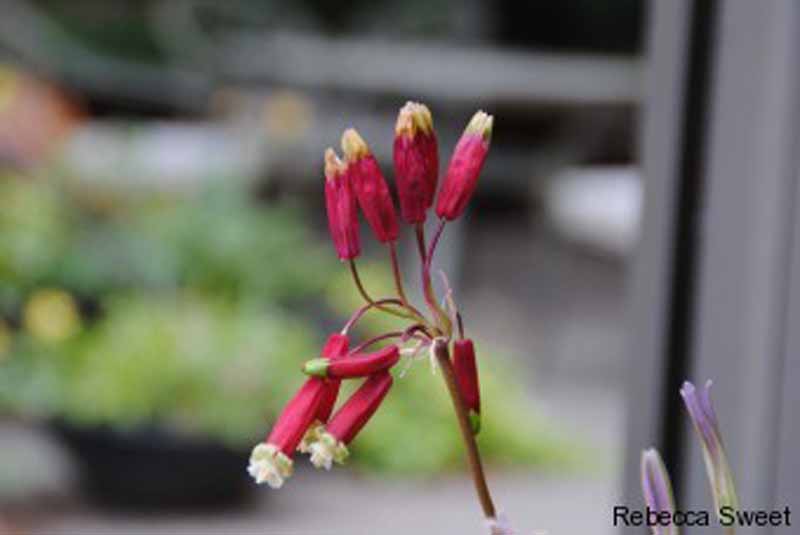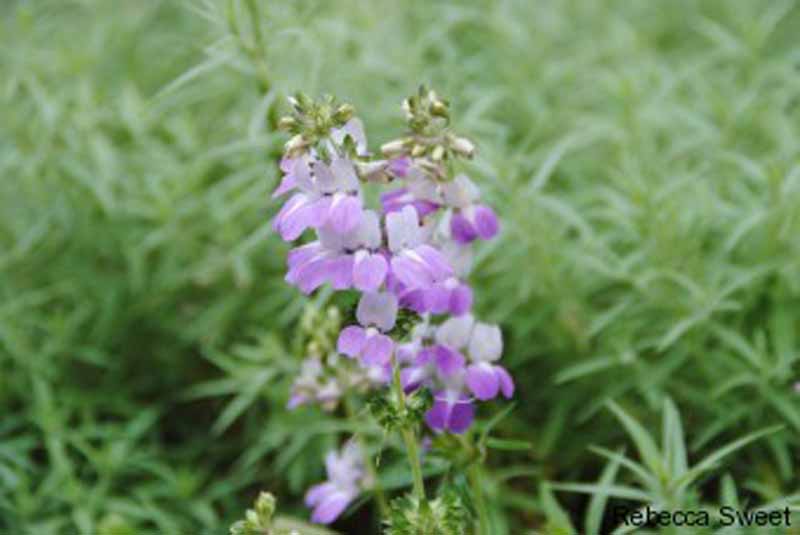 California Firecracker                                                                         Chinese Houses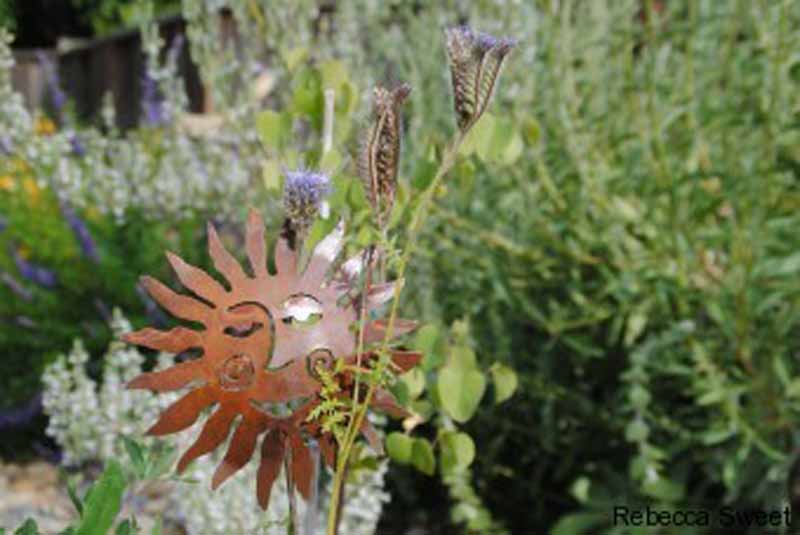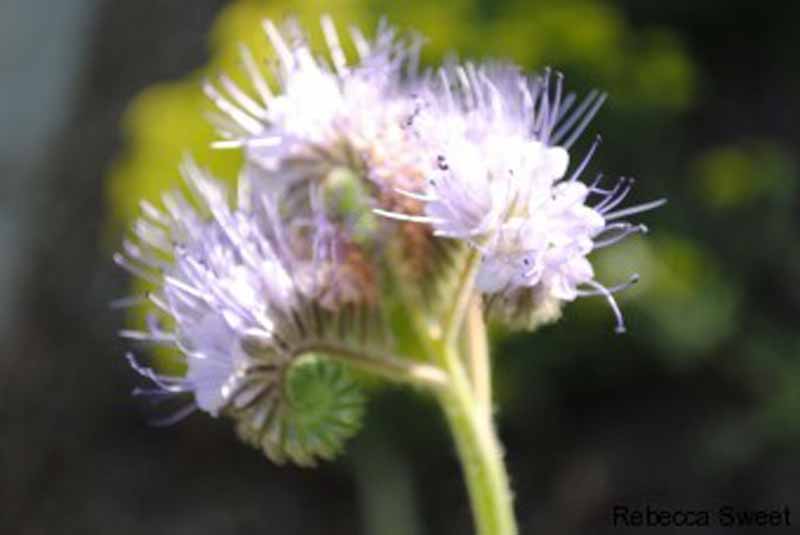 This plant was new to me, and one of her favorites.  It's a Phacelia tanacetifolia and it has the most interesting blooms with a soft lavender color.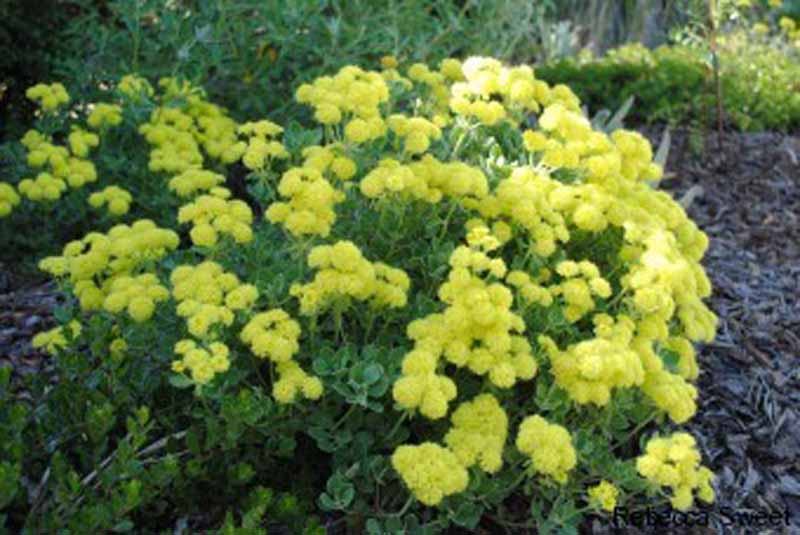 Our native Shasta Buckwheat is can sometimes be a finicky plant to grow in residential gardens.  To coax hers into bloom, she decided to mimic the environment of the Sierra Foothills, where it naturally thrives.  So, to imitate the late summer thunderstorms, beginning in August she gives the plant a good, long soaking, once a week.
And Voila – a plant that's thriving!

As you wander to the shadier part of her garden you'll find a more soothing palette of colors.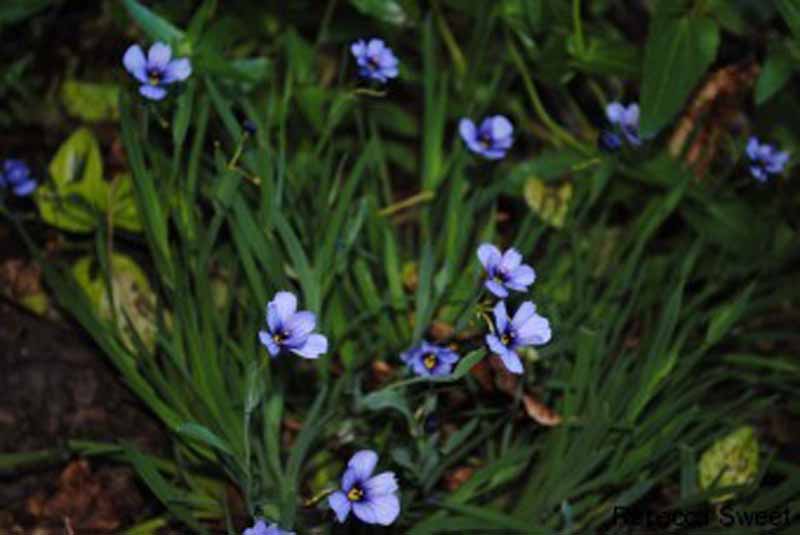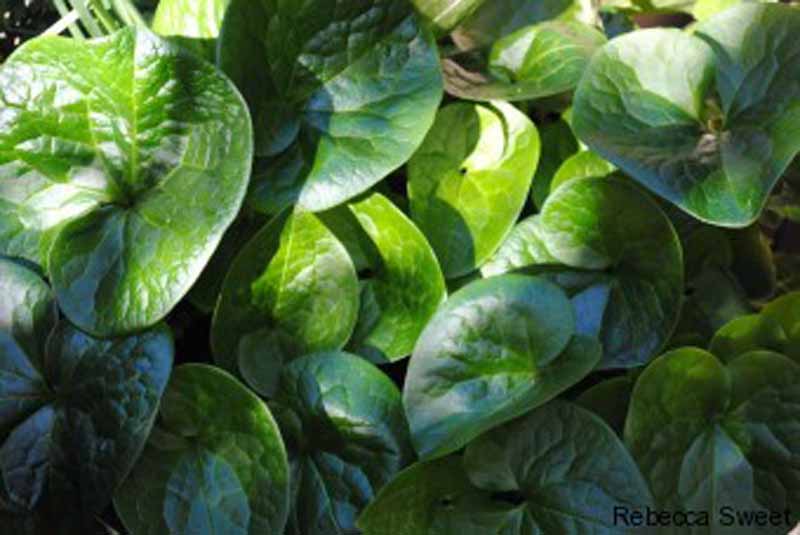 Blue Eyed Grass                                                                             Asarum caudatum
One of the things I love about this garden is the simultaneous sense of wildness and restrained order. This isn't a garden with a hodge-podge collection of plants, randomly plopped in the ground.  Careful thought as to the layout of the garden is visible throughout.  From the the dry stream beds that lead you along from one grouping of plants to another, to the various seating areas punctuated here and there.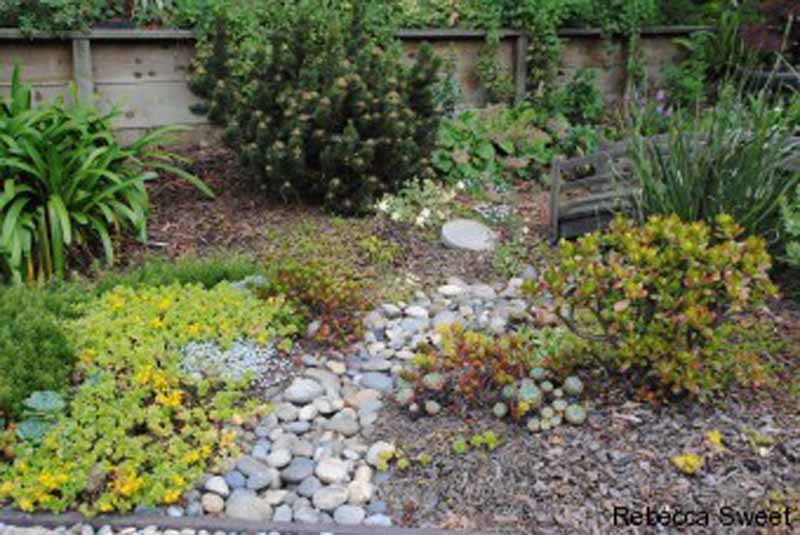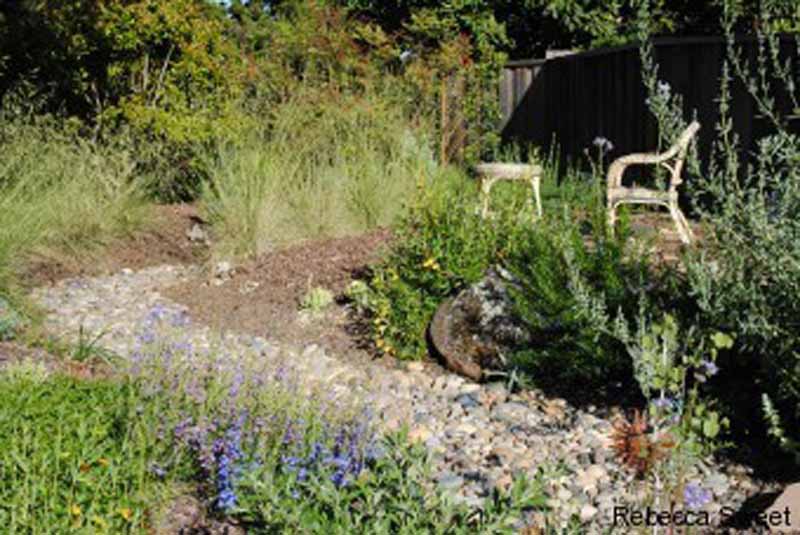 This is a garden that's lived in as well as loved, and a treat for all who have the pleasure of wandering leisurely though it.  Thanks for letting us visit, Townie!