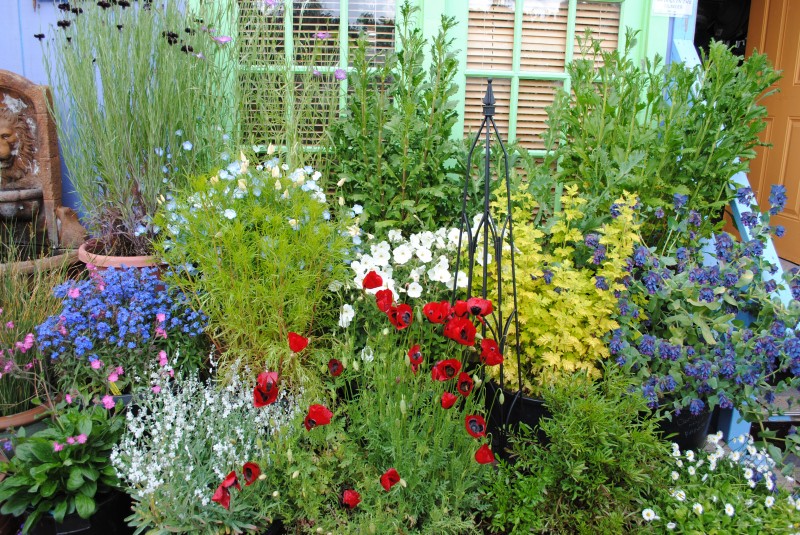 By now, many of you know what an amazing nursery Annie's Annuals is.  The sheer amount of unusual and super-cool plants for sale is staggering, and the stuffed-to-the-brim planting beds provide enough eye candy to let you feast there for hours.
I was fortunate enough to attend a little soiree there last spring, in celebration of wrapping up a long, rainy day of filming an episode for the critically acclaimed PBS series, Growing a Greener World.  As I looked around, I began to notice a few things about this place that many of you may not know.
Sure, the nursery is known for their to-die-for planting beds.  Inspirational, to say the least!  BUT…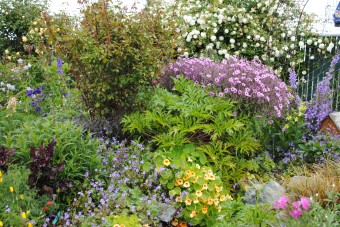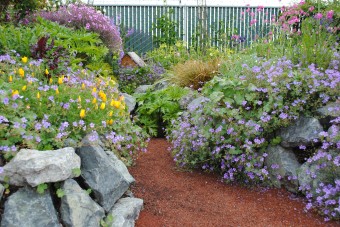 ...did you know if you look hard enough, you'll find little hidden treasures throughout the beds – sort of like a treasure hunt?  This is such a brilliant idea, as I can't imagine a kid on earth not wanting to spend a good solid hour hunting around to find these little gems while mom & dad shop for plants!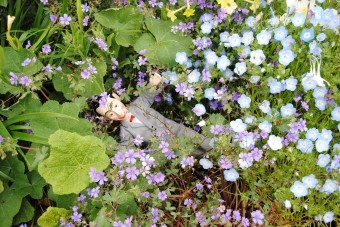 Even Pee Wee sleeps among the flowers…

And finally- the piece de resistance.  The Jabarosa sativa (aka: the plant that smells like dog doo)
Seriously – it smells just like someone stepped in it.  And you know what?  You should've seen everyone run over when she said 'Who wants to smell the plant that smells like dog poo?'  It was a stampede!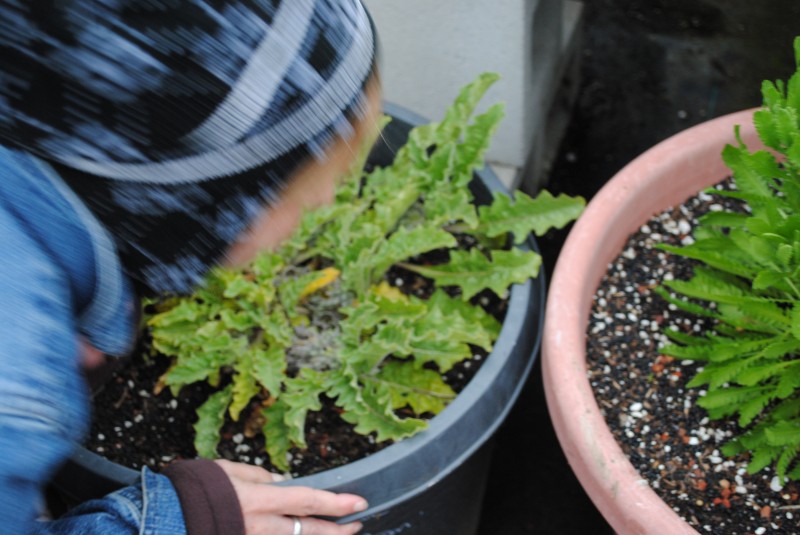 And here's proof that Annie is no WIMP!  She's going in for a deep nose-full…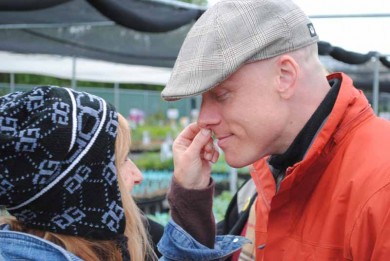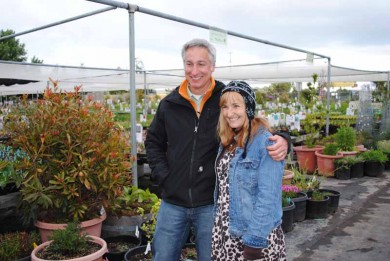 Annie even convinces Chef Nathan to inhale deeply – but Joe's no fool.
I can't emphasize enough what a spectacular field trip this was.  And I highly encourage you to make the trip – no matter what the weather, no matter if it's crowded or not, I guarantee you'll thoroughly enjoy your day!