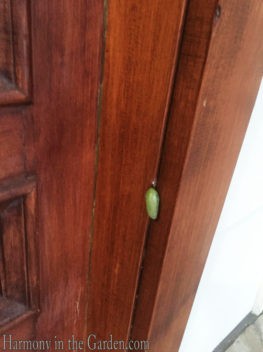 Throughout my daughter's life, I've tried just about everything I could think of to pique her interest in gardening. And while she's always appreciated playing in a beautiful garden, I realized early on that getting her excited about working in a garden just wasn't going to happen.
But, I figured if I can get her to enjoy eating from the garden, growing weird things in the garden, finding bugs, and watching birds in the garden then maybe, just maybe, the gardening seed would be planted to emerge one day when she had a home of her own.
So, when she left for college a few years ago, I figured that was it – any possible chance I had of keeping her engaged in gardens would have to take a backseat to college life.
Which is certainly did, until I received a text from her a few weeks ago saying 'OMG mom – look what's on my front door!' read more